William Hill Sportsbook Review
William Hill is a global sports betting powerhouse that has branched out across the United States. William Hill US had previously only been in the state of Nevada, the only state with legal sports betting until PASPA was overturned in May 2018. Not surprisingly, as a brand with a worldwide presence, William Hill was quick to get on the board in New Jersey and has branched out to other states as well.
William Hill operates three sportsbooks in the state of New Jersey, with Monmouth Park, Ocean Resort Casino, and Tropicana under its umbrella. That is where bettors can use the William Hill app to make mobile sports bets. It is only a matter of time until William Hill has the legal backing to offer online sports betting in additional states, but New Jersey is the only one for now.
The company is also the operator of Hollywood Casino at Charles Town and Mountaineer Racetrack & Resort in the state of West Virginia. William Hill also has a large presence in Iowa, with Isle Casino Hotel in Waterloo and Bettendorf, Prairie Meadows near Des Moines, and Lakeside Hotel Casino. Resorts Casino Tunica, Waterview Casino & Hotel, and several casinos along the Gulf Coast, including Hard Rock Hotel and Casino in Biloxi and Treasure Bay Casino and Hotel in Mississippi are also under the William Hill US name.
For now, New Jersey and Colorado remains the only state to offer online sports betting among the William Hill books that aren't in Nevada, but watch for that to change in the very near future.
With that in mind, it is an ideal time to take a look at the William Hill sports betting app and get acquainted with its features and functionality. For those outside of New Jersey that live in bordering states, this is a great opportunity. Just head across the state border. As long as residents in New York, Pennsylvania, Maryland, Delaware, and other adjacent states sign up with an account while in the state of New Jersey, they can walk, swim, hitchhike, crawl, drive, ride, skydive, pole vault, or run into the Garden State, open the app, and place a fully legal bet. It's that simple!
Before you do, take a look at this outstanding bonus offer to add a little more money to your initial deposit.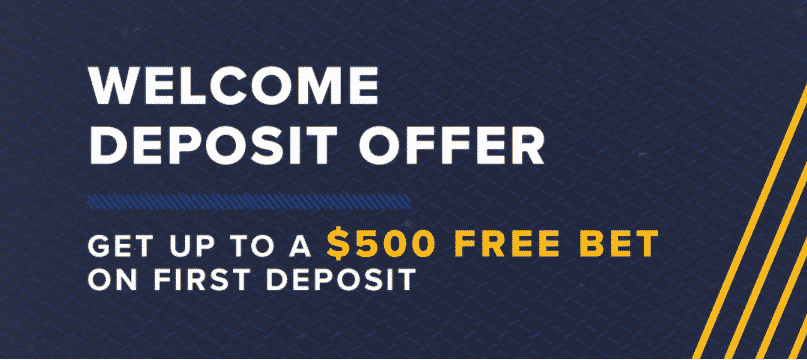 William Hill Sportsbook Promo & Bonus Articles
Is William Hill the best sportsbook company out there? Maybe. Maybe not. It all depends on your purview. There is very little disagreement, however, that William Hill is the operator that stands out when it comes to mobile sports betting. Many operators are venturing into uncharted waters with their apps. Not William Hill. They've been operating apps in Nevada for several years and operating apps overseas for much longer than that.
There were no bugs to work out. There were no growing pains. This was a well-established company as far as sports betting apps go. It was also extremely easy to integrate the New Jersey books into the existing interface, so getting to market was simple.
That also means that it is really easy for interested parties to sign up for an account. A New Jersey ID and the last four of a social security number.
William Hill Sportsbook Signup Promo & Bonus Code
| Will Hill Sportsbook Signup Promo & Bonus Code | |
| --- | --- |
| Will Hill Promo Code | ATSBONUSRF |
| Free Bet Bonus | Up to $500 |
| Platforms | Desktop/Android/IOS |
William Hill Sportsbook Promotions
Deposits are easy. But you already knew that. Most online sports betting apps and sports betting sites in general are happy to take your money to fund an account. Credit card, debit card, e-checks, a William Hill prepaid card, and cold, hard cash at William Hill Sportsbook at Monmouth Park or Ocean Resort Casino.
Withdrawals are where it does get a little bit tricky, as bettors can get cash at the sportsbooks or a prepaid William Hill Card. It isn't bad to take a little drive to one of the three locations, which are at opposite north-south ends of the state to get money. A little weekend getaway, if you will.
This won't be permanent for William Hill in states other than Nevada and is a small price to pay for being able to bet legally from your couch, kid's sporting event, or the bathroom at work as long as you are in the state of New Jersey.
Remember that William Hill is an international entity. That means that just about every betting line you could conjure up is in the app in some way, shape, or form. Straight bets, parlays, teasers, round robins, props, futures. You name it, you'll find it in the William Hill app.
Along with sides, totals, halves, quarters, 1st 5s, and all other forms of derivative and full-game betting, the InPlay Wagering Menu is one of the best in the industry when it comes to live wagering. Bet while watching the game. Did that player just pick up his third foul? Make a live bet. Did you come back from getting a fresh beer and there was a pitching change you don't like? Make a live bet. Did the left tackle just go off on a cart? Make a live bet.
This is one of the areas in which William Hill excels. Because they have had mobile sports betting apps in Europe for quite some time and have perfected things on the US side in Nevada, you won't find a better live betting interface. It is easy to use and the odds are very fair by industry standards.
Furthermore, props and futures at William Hill generally have some of the lowest house edges in the business, which should matter to those looking to get the most out of their hard-earned dollars.
William Hill Signup Promotions
Because William Hill is such a widely-known brand and has most of its US roots in Vegas, there aren't as many promotions and bonuses with them as there are for apps like DraftKings or PlaySugarHouse. Still, there are some excellent initial deposit bonuses and app users should expect contests throughout the year and in upcoming seasons.
That's the thing, though. William Hill doesn't have to entice you to come and bet with them. You know what you are getting from a worldwide company and brand whose reputation undoubtedly stands out in the sports betting industry.
It is also a matter of time until William Hill adds a similar Player Rewards Club in New Jersey to what is currently being offered in Nevada, where you can earn comps and free bets with the points that you receive for making bets.
This is an outfit that employs over 15,000 people and has been around since 1934 when it was founded in the UK. It is listed on the London Stock Exchange. William Hill US is the largest operator in the US by far. You won't find an app in the industry better than this one.
Because of that presence and that amount of reach, William Hill is very likely to be at the forefront of sports betting legalization and expansion to other states. Right now, people in New Jersey and the surrounding states can bet, but with roots down already in West Virginia, Mississippi, Iowa, and plans in other states as well, this is going to be the premier app for betting on sports in the US.
Sign up with William Hill today!