This season, the Mountain West Conference has been one of the most underrated in all of college basketball. There are several teams in this league that could threaten big name programs during the NCAA Tournament, but they will have to get through the Mountain West Tournament first. Here, we look at the odds to win the MWC Tournament and break down the field for this event from Las Vegas.
Best Mountain West Tournament Betting Bonus Offers
Recommended Mountain West Tournament Betting Promo
When betting on the Mountain West Tournament, there is no better offer when it comes to value than the Bet365 new player promo. When you register a new account using the promo code ATS200, you will get $200 in bet credits when you bet just $1 on any bet. Once the bet settles, you will get any winnings from the original bet + $200 in bet credits to use on any wagers in the huge library of options at Bet365.
2023 Mountain West Tournament Betting Odds
San Diego State enters the 2023 Mountain West Tournament as the favorite to take down the title. However, there are several teams that are right behind them in the list of MWC Tournament odds, with another four or so teams with a fighting chance to win the championship for themselves. Here is a look at the odds to win the Mountain West.
| | | |
| --- | --- | --- |
| San Diego State +165 | Boise State +370 | Utah State +380 |
| Nevada +700 | New Mexico +1000 | UNLV +1400 |
| San Jose State +3000 | Fresno State +3500 | Colorado State +4000 |
| Air Force +18000 | Wyoming +21000 | |
Where is the 2023 Mountain West Tournament Taking Place?
This year's Mountain West Tournament is taking place at the Thomas and Mack Center in Las Vegas. That has been the site of this event for all but three years, when the Mountain West opted to have the tournament at the Pepsi Center in Denver from 2004-2006. Since returning to the Thomas and Mack Center in 2007, though, the MWC has kept their men's basketball tournament there.
The Thomas and Mack Center is the home venue for the UNLV Runnin' Rebels in this conference. But there are no real concerns that the Rebels have an unfair advantage in this tournament, as they have not won it since 2008. UNLV has not even reached the final since the 2013 edition of the tournament, as they have fallen out of the upper echelon of this league, which has eliminated any concerns of an unfair edge.
2023 Mountain West Tournament Schedule
The 2023 Mountain West Tournament is scheduled to take place from March 8-11, 2023. There are 10 games set to take place over that four-day period. Here is a breakdown of the schedule for those four exciting days in the desert.
March 8: First round (3 games)

8 seed vs. 9 seed
7 seed vs. 10 seed
6 seed vs. 11 seed

March 9: Quarterfinals (4 games)

1 seed vs. 8/9 seed
4 seed vs. 5 seed
2 seed vs. 7/10 seed
3 seed vs. 6/11 seed

March 10: Semifinals (2 games)
March 11: Final (1 game)
Mountain West Teams To Watch
The Mountain West has been a delight to watch this year, with most tournament projections expecting around four teams to get into the NCAA Tournament from here. That number could grow depending on the results of the MWC Tournament. But there are about five teams most worth keeping an eye on when things tip off from Thomas and Mack Center.
San Diego State Aztecs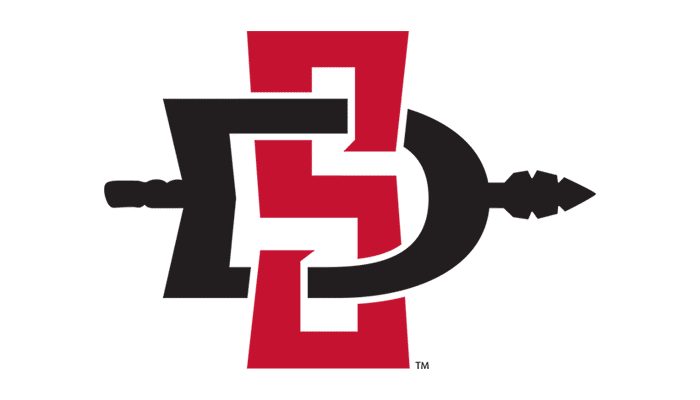 The top seed in the Mountain West Tournament is the San Diego State Aztecs, who are the league's lone ranked team going into postseason play. San Diego State has lost just two games on the road this season, which is impressive given how deep this conference has been. Expect their ability to win away from home to come in handy at this neutral site event.
Boise State Broncos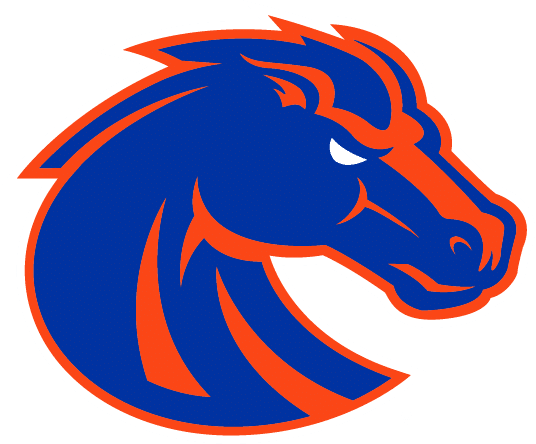 Boise State is an elite defensive team, leading the conference in points allowed at 63.0 points per game. They beat San Diego State at home in their penultimate regular season game, which is a great sign heading into conference tournament time. The question for the Broncos will be whether they can do enough on the offensive end of the floor to win this tournament.
Utah State Aggies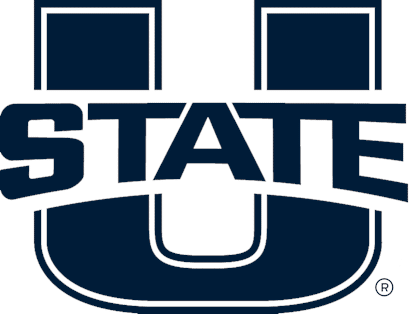 Utah State is one of four teams in the Mountain West with over 20 wins this season, and they can't be counted out of this wide open tournament either. They rank second in scoring in this conference, and lead the league in threes made per game as well. With several elite defenses in this conference, their ability to stretch the floor could really come in handy as they hope to win a few games in a row to take the trophy.
Nevada Wolf Pack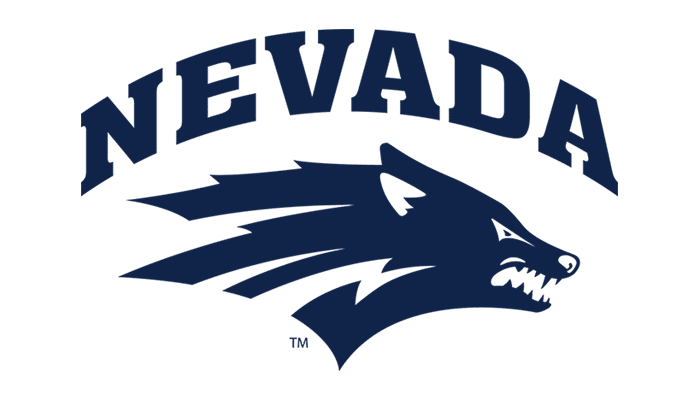 Nevada ended up in the top-four in the Mountain West this season, but there are some significant questions about their ability to win away from home. The Wolf Pack are 6-7 on the road this season, relying on a perfect home record entering the final weekend of the regular season to bolster their numbers. In a less friendly environment, the Wolf Pack could be in danger of sputtering here.
New Mexico Lobos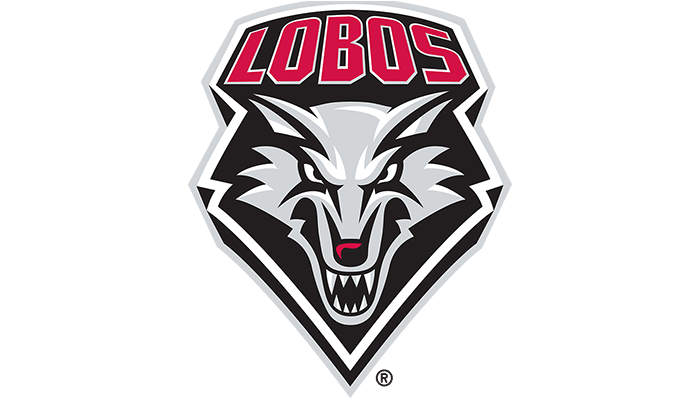 New Mexico is currently projected to be out of the NCAA Tournament field, but they could change that by stringing some wins together in Las Vegas. The Lobos lead the MWC in scoring, but have suffered some brutal, one-possession losses to conference foes this season. If they can avoid heartbreak, the Lobos will be a tough out thanks to their ability to score at the rim in a variety of ways.
How to Bet on the 2023 Mountain West Tournament
There are a ton of betting markets to choose from when betting on the Mountain West Tournament, all of which mean different ways to bet on this week of college basketball action. Here, we go over the most popular types of bets to place on this tournament and college basketball as a whole.
Moneyline Betting
When betting on moneylines, there is only one goal, and that is to predict which team will win each game of the Mountain West Tournament. That team can win by 100 points, they can win by one point, or anywhere in between. All that matters is selecting the winner accurately, as bettors have to determine whether they want to risk more on a favorite to win or risk a lower amount to win with an underdog that carries a lower win probability.
Point Spread Betting
Point spread betting is a little different than moneyline betting, as a point spread is applied to the side that a bettor wagers on during each Mountain West Tournament game. When betting on a favorite, points are subtracted from that team's score. When betting on underdogs, points are added to their score. The team with the higher score after that handicap is applied is the winner for the purposes of this popular betting market.
Totals Betting
Totals betting is also commonly referred to as over/under betting, which focuses on the scoring that takes place during each game. Sportsbooks project a number of points to be scored during each game of the Mountain West Tournament. It is then up to bettors to determine whether they think the score will go over or under that amount. This market makes every possession of a game feel important, even games that end with lopsided scores.
Prop Betting
Prop bets also involve betting on components of a game that are not the final score. Some prop bets are over/unders on things like individual statistical performances like points or rebounds for individual players. Others can be questions such as whether a game in the Mountain West Tournament will end with an odd or even number of points. These are designed to make betting on any game a lot more fun.
Parlay Betting
Parlays let bettors select multiple bets and combine them into one betslip. All of those bets need to win in order for a parlay to win, as bettors can combine things like game results and props into one ticket. This type of bet has the potential to turn a small wager into a huge payout, even if the probability of winning a parlay is much lower than that of a single wager.
Futures Betting
When it comes to futures betting, the goal is to predict which team is going to win the Mountain West Tournament. Bettors should keep note of how the odds to win the tournament change from the ones above as the tournament wears on. But those who are confident in one team to win the Mountain West can use this type of bet to come away with a big win as a conference champion is crowned.
Mountain West Tournament Betting Strategy
Bettors have their own strategies when betting on college basketball, and the Mountain West Tournament is no exception. Below are a few things that bettors should integrate into their own unique MWC tourney betting strategy.
Contextualize the Results
During this time of year, you will regularly hear about the results from when teams played against each other earlier in the season. But it is important to put some context behind those results, as there is so much more to a game than what the box score shows. Finding factors like injuries and foul trouble that contributed to past results can give bettors an idea of whether those results are going to repeat themselves.
Big Picture vs. Recent Form
There is a balance to be struck between looking at the way a team has been playing recently, and their body of work over the course of an entire season. A team could be completely different than they were at the start of the season, but discovering that evolution can be just as valuable as knowing how a team has been playing over the final month of the regular season.
Bet Responsibly
No matter what your betting strategy for the Mountain West Tournament, the most important thing to do is to bet responsibly. Bettors should make sure to set a budget and avoid chasing losses when wagering on this tournament or any other sporting event, to make sure that sports betting remains as fun as possible on a consistent basis.
2023 Mountain West Tournament Best Bets
While San Diego State is the favorite to win this tournament, any of the top-five teams in the conference could conceivably come away with the title. As far as the best bet on this tournament is concerned, New Mexico is worth a shot at +1000, as they are explosive offensively and may be able to avoid some of the negative variance they saw in the regular season. Led by explosive guards Jamaal Mashburn Jr. and Jaelen House, and Morris Udeze on the interior, the Lobos' scoring depth will set them apart in Sin City.
Mountain West Tournament History
The Mountain West Tournament has been going on since 2000, with the majority of their tournaments taking place at the Thomas and Mack Center in Las Vegas. This tournament has seen several pro-level talents take center stage, with players like Kawhi Leonard, Jimmer Fredette, and Danny Granger all winning tournament MVP honors in the past.
San Diego State has won the most Mountain West Tournament titles in history, winning it six times. Overall, 11 teams have won this tournament since its debut in 2000, with New Mexico, UNLV, Utah State, and former MWC member Utah joining the Aztecs as the lone multi-time tournament champions.