Bet $10 Get $200 Instantly In Bonus Bets
OH only. 21+. Know When To Stop Before You Start.®Gambling Problem? Call or TEXT 1-800-Gambler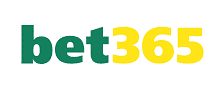 Bet $1 Get $365 in Bonus Bets
OH only. 21+. Know When To Stop Before You Start.®Gambling Problem? Call or TEXT 1-800-Gambler
Deposit required. Bonus Bets winnings are added to Bonus Bets balance. Bonus Bet wager excluded from returns. T&Cs, time limits and exclusions apply.

$1,000 First Bet on Caesars
OH only. 21+. Know When To Stop Before You Start.®Gambling Problem? Call or TEXT 1-800-Gambler
After waiting almost two years, Ohio sports betting launch went off without a hitch. Sports bettors in the Buckeye State can now enjoy legal online sports betting in from the comfort of their own homes. Now that the dust has settled and a possible 25 different sports betting apps on the horizon the experts here at ATS.io have reviewed each Ohio sports betting app currently available. See what betting apps made the top five Ohio betting app list:
Best Ohio Sports Betting Sites & Apps
Up to 25 sports betting licenses will be handed out to online sports betting sites by local authorities in Ohio. The full list of licensed entities has not yet been confirmed, but partnerships with major sports organizations and institutions offers some very strong hints regarding who the best online sportsbooks will be in Ohio. Here are some of the sports betting apps that have already made inroads in the state and will be available for action moving forward.
1.
Bet365 Ohio
Bet365 doesn't have an established retail presence, but its partnership with the Cleveland Guardians MLB squad offers a strong idea of where it will wind up. Many pro sports teams are opening up retail sportsbooks on stadium grounds and the Guardians may look to do the same.
Regardless, sports betting newcomers in Ohio can expect Bet365 to be available in the state once sports betting goes live. The United Kingdom-based betting site is a heavyweight in Europe and Australia and can soon be enjoyed in Ohio.
2.
BetMGM Ohio
MGM is one of the most iconic brands in North American gambling. The entertainment company owns the Bellagio and many other massive casinos on the Las Vegas Strip and owns or operates a long list of other ones across the United States.
As the owner of the MGM Northfield Park Casino, MGM is already established in Ohio. This will serve to establish a brick-and-mortar location for the BetMGM Sportsbook, the company's online sports betting app. BetMGM has a broad selection of prop bets, sports betting markets and offers regular promotions to keep the action moving at all times.
3.
Caesars Sportsbook Ohio
Caesars Entertainment is another company known for its line of casinos throughout the country, including states like Pennsylvania, Indiana, and Nevada, and it owns Eldorado Gaming Sciota Downs in Ohio. The company has entered into a partnership with the Cleveland Cavaliers to establish a retail sports betting presence in the Northwest Atrium of the team's home arena.
Below you can see what Caesars has to offer to new bettors. Like many other major sports betting sites, Caesars has special offers for newcomers that can help you get a strong start to your online sports betting journey. It also has a rewards program tied to its brick-and-mortar casinos that gives you special prizes for signing up and taking part in the action.
4.
FanDuel Ohio Sportsbook
Racino Belterra Park will be expanding into the sports betting market. The horse tracks have given Ohio residents the chance to get some bets in for years now, but the partnership with FanDuel Sportsbook will see that branch out into stick-and-ball sports as well.
FanDuel is a familiar name for many sports fans. Alongside DraftKings, FanDuel helped to popularize the daily fantasy sports industry in the United States. Both have expanded into the realm of online sports betting apps, and the two remain rivals as a result. FanDuel has a great selection of banking options and easy sign-up, making it one of the most accessible betting apps on the market.
5.
BetRivers
BetRivers partnered with Hollywood Casino to enter the Ohio betting market and is a brand that has a strong presence across the US and in many of Ohio's neighboring states, for example Michigan, Indiana, Iowa, and Illinois, among many more.
BetRivers is a completely legitimate sports betting brand and a great first betting app for new sports betors. They offer one of the best sports betting rewards programs, daily player promos and a second chance bet to get started with.
6.
DraftKings Sportsbook
DraftKings sportsbook has built a stellar reputation since its early days as a daily fantasy sports provider and now provides an all in-one experience with betting and DFS under one roof. DraftKings is currently one of the mobile-only betting sites. While Ohio sports bettors can not bet with them at a retail sports betting site, they have partnered with Hollywood Casino Toledo to provide remote and online sports betting to anyone with in the borders of Ohio.
7.
PointsBet Ohio
PointsBet primarily operated in Australia but has made major inroads throughout the United States. Part of that effort is multiple sports betting partnerships in Ohio. Those efforts bore fruit in the form of approval to operate in the state.
The sports betting app offers new users a bit of encouragement in the form of welcome bonuses, but experienced bettors can also get some rewards. PointsBet has a rewards system that can keep users coming back for more and the unique Points Betting type of wager, which offers a fun new twist on over/unders and straight bets.
8.
Betfred Ohio
Betfred is the official betting partner of the Cincinnati Bengals and is set to leverage that partnership to establish its online sports betting presence in Ohio.
The Bengals and Betfred declined to apply for a retail sports betting site due to NFL regulations. This comes despite other NFL teams making similar maneuvers. Regardless, people in Ohio looking to take part in online sports betting can look forward to Betfred.
9.
SuperBook Ohio
SuperBook Sports will move into Ohio through a partnership with FC Cincinnati, Ohio's hometown favorite in MLS. This will encompass both an online sportsbook as well as a retail presence.
The Las Vegas-based SuperBook was founded in 1993 and has been rapidly branching out in recent years. The sportsbook is operational in Arizona, Tennessee, and Colorado and is positioned to come online in Ohio.
10.
Barstool Sportsbook
Barstool Sports is partnered with the Hollywood Casino chain, which allows it to establish both retail and online sportsbooks in multiple states. In Ohio, that partnership will be felt at the Hollywood Casino Columbus.
This will establish a retail presence for Barstool Sportsbook, but fans won't have to leave their home to get in on the action. An online version of the site will also offer the opportunity to bet from the comfort of home, or anywhere else in Ohio on a mobile device. Barstool Sportsbook offers regular promotions tailored to the user and heavily features the Barstool Sports brand and personalities.
11.
Fanatics Sportsbook
The Columbus Blue Jackets have not just one, but two different betting partners confirmed ahead of the opening of sports betting in Ohio. For standard sports betting, the NHL franchise is teamed up with Fanatics.
Fanatics has a huge presence in American sports in a variety of different ways, creating merchandise ranging from apparel to trading cards to NFTs. The manufacturer is also making aggressive maneuvers into sports betting, and will be looking to make its presence felt in Ohio.
12.
Prophet Exchange
Alongside Fanatics, Prophet Exchange is also partnered with the Columbus Blue Jackets. The betting platform is a unique option for Ohio sports fans, offering peer-to-peer betting.
Peer-to-peer betting works differently than regular sports betting. Instead of effectively playing against the bookmaker, peer-to-peer betting has bettors working against each other. This can offer up better lines than regular sports betting, though there is a learning curve for inexperienced bettors.
---
Is Sports Betting Legal in Ohio?
Yes, sports betting is legal and set to launch in Ohio on January 1, 2023. Retail and online sports betting launched simultaneously, with up to 25 mobile licenses and 40 retail locations being greenlit in the state.
---
How To Bet on Sports in Ohio
Ohio sports bettors can follow the links above to get started on registering with an online sports betting site. Doing so can unlock exclusive Ohio bonuses and promotions.
After reaching the online sports betting site, begin the account registration process. This requires the use of legitimate personal information including name and address. Do not use fake information or it can result in the account's deactivation. Various sportsbooks offer promotions that can be done via a referral or promo code, with some strong options appearing at the top of this page.
Once you've created an account, you'll likely need to add funds. Different betting sites accept different payment methods but credit cards and debit cards are accepted at all major betting sites. Users can check out our sportsbook reviews to get a feel for what payment methods are accepted.
After registering and adding funds, it's time to get started. Fill out a bet and keep your fingers crossed. If you're looking to make a withdrawal, different sites will offer different ways to do so. There may be extra steps to confirm your identity and to process the withdrawal.
Time needed: 5 minutes.
Steps to sign up and bet on sports in Ohio
Figure out which Ohio sportsbook you want to join from the selections above

Join as many sports betting sites as you want, each offers great bonuses for early registration.

Click on the links to obtain the pre-launch offer

Visit the exclusive landing page to qualify for the new user bonus.

Hit "join" or "register" on the site

Start the registration process.

Create the account using a legitimate email address and personal information

Real information is needed to qualify for all bonuses & offers.

Enter promo codes where applicable

Some online sports betting sites require a sign up promo code or bonus code, for more details check out sportsbook offer table at the top of the page.

Confirm and/or verify account creation if necessary

Verify your email and phone number as needed.

After the account's creation, make a deposit through the sportsbook

Most pre-launch offers are no deposit necessary, however, if required each Ohio sportsbook has many safe and secure options like Paypal, Visa, Mastercard to name a few.

Find the game you want to bet on, and have fun!

Sit back and enjoy!
The gears have been turning on sports betting becoming legal in Ohio since the 2018 United States Supreme Court decision to strike down the nationwide sports betting ban. Individual states have been tackling sports betting in their own way, and sports fans in Ohio will be able to get in on the action.
---
Where To Bet on Sports in Ohio
Retail sports betting is live and operational in Ohio starting as of January 1, 2023. A number of casinos and other establishments are positioned to offer sports betting to Ohio residents right out of the gate. Here are some of the Ohio sports betting sites to go bet on sports in person
MGM Northfield Park
Location: 10777 Northfield Rd, Northfield, OH 44067
Retail Sportsbook: BetMGM Sportsbook
Other Features: Slots, poker, table games, harness racing tracks
MGM is based out of Las Vegas but has a huge presence across the USA due to the sheer number of casinos it owns in other states. In Ohio, it's an important figure in gaming thanks to MGM Northfield Park and its 200,000-square-foot gaming floor.
As with other MGM institutions, MGM Northfield Park will be using its own in-house sportsbook. BetMGM Sportsbook is used in many other MGM casinos and will be available for online sports betting in Ohio.
Rocket Mortgage FieldHouse
Location: 1 Center Court, Cleveland, OH 44115
Retail Sportsbook: Caesars Sportsbook
Other Features: Cleveland Cavaliers basketball
The home of the Cleveland Cavaliers will have a dedicated space for sports betting. The Cavs are partnered with Las Vegas-based entertainment company and bookmaker Caesars, which will result in a betting location appearing in the stadium.
The new facility is being built mutually by the team and Caesars, with a street-level facility that will be open year-round. Though the Cavaliers will obviously be the focus, fans can look forward to much more than just one team.
Hollywood Casino Columbus
Location: 200 Georgesville Rd, Columbus, OH 43228
Retail Sportsbook: Barstool Sportsbook
Other Features: Slots, poker, table games
The Hollywood Casino chain brings Las Vegas-style casino action from coast to coast. The company has multiple casinos in Ohio, with both of them set to offer retail sportsbook options come January 1, 2023.
As with other Hollywood Casino locations, Hollywood Casino Columbus will be partnered with Barstool Sportsbook. The Columbus location boasts a 160,000-square-foot gaming floor and an assortment of table games and poker tables, with the retail sportsbook set to add another layer of fun.
Hollywood Gaming at Dayton Raceway
Location: 777 Hollywood Blvd, Dayton, OH 45414
Retail Sportsbook: Barstool Sportsbook
Other Features: Video lottery, harness racing tracks
Alongside Hollywood Casino Columbus is Hollywood Gaming at Dayton Raceway. The location has over 1,000 video lottery terminals but the centerpiece of its gaming offering is its live harness racing and various entertainment offerings.
As with Hollywood Casino Columbus, the venue is partnered with Barstool Sports. This will see a retail sportsbook open via Barstool Sportsbook.
---
What Sports Can I Bet on in Ohio?
Ohio is set to embrace sports betting and luckily, that will encompass basically every kind of sports fans could hope for. As part of the official legalization of sports betting in the state, collegiate athletics were made available to bettors. Esports is another tricky area for some states, but Ohio bettors will be able to enjoy esports betting. Here are some of the major markets fans can take part in:
NFL
NBA
NCAA Football
NCAA Basketball
MLB
NHL
MMA
Boxing
Esports
PGA
Soccer
Tennis
Racing
Darts
Lacrosse
---
Type of Bets Available on Ohio Sports Betting Apps
Moneyline
Want to just bet on the outcome of a contest? Moneyline is the best option there is, offering bettors the ability to just put money down on which side will come away victorious. There aren't any other considerations or caveats, making this the most straightforward and foolproof option for new and experienced bettors alike.
Spread
The spread adds an extra wrinkle on top of a regular moneyline bet. This type of bet requires one team to win by a certain margin in order to hit. This is represented by a positive or negative number with a decimal point. For example, if the Cleveland Browns have a -4.5 spread, they will need to win by five points or more in order to have the bet hit. Even if they win the game but only win by five points, the bet is considered a loss.
Live Betting
You don't have to stop betting when the opening bell rings. Many sportsbooks in Ohio offer fans betting lines on games that are currently in progress. Odds shift as the action unfolds, letting fans bet on a comeback or on the leading team's defense.
Over/Unders
Over/unders are bets on how many points a team will score and aren't related to the actual outcome of the contest. For example, if an over/under line is offered on the Columbus Blue Jackets to score 2.5 goals during a game, bettors can wager whether the team will exceed or fall short of that mark. If the team scores two or fewer goals, the "under" bet scores. If the team scores three or more, the over hits.
Totals
Totals work similar to over/under bets, but they look at both teams instead of just one. As the name implies, these bets consider the total number of points scored by both teams in the game. As with over/unders, the actual outcome of the game doesn't matter.
Prop Bets
Prop bets and side markets offer bets on things unrelated to the points being scored, and instead focuses in on specific conditions. Each sport has its own lineup of common prop bets, which can range from picking which player will score the first points in a game or what sort of penalties a team will receive.
Parlays
Parlays allow sports bettors in Ohio to elevate the risk of their bets for greater rewards. This is done by lumping together a group of bets together. Parlay bets can encompass multiple contests, or even be pulled from entirely different sports. This can make for some incredibly large payouts when successful, but if even one of the bets don't land it's considered a complete loss.
---
Ohio Sports Teams to Bet on
Cleveland Browns
The Cleveland Browns are arguably the most identifiable team when it comes to Ohio. The team is in the consistently competitive AFC North and has bitter rivalries with the Pittsburgh Steelers and Baltimore Ravens.
Since the brand returned to the NFL in 1999 the team has only had three seasons above .500. Though there's still plenty of work to do, the team has looked like something resembling a contender over recent years and there is some hope for big things in the future.
Cleveland Cavaliers
The Cleveland Cavaliers are mostly known at this point for their relationship with Lebron James. Sometimes, the biggest memory is winning a championship with him in 2016. Other times, it's the outrage surrounding his decision to leave the team for the Miami Heat in 2010.
The team cratered without him in the 2018-2019 season, and was near the bottom of the Eastern Conference standing for years to come after. A solid 2021-2022 season offered fans a bit of respite and hope for the future, though.
Cleveland Guardians
The Cleveland Indians franchise got a rebranding after the 2021 season, with the team being rebranded as the Cleveland Guardians. While the name was all that changed for the franchise in theory, the team seemingly got a boost from the new uniforms in the 2022 season.
The squad still plays out of Progressive Field, it's home since 1994. Though it has an up-and-down history, the Cleveland Guardians have been near the top of the AL Central division in recent years.
Cincinnati Bengals
Cleveland isn't the only city that boasts an NFL franchise. The Cincinnati Bengals are actually the more successful of the Ohio teams over recent decades, boasting five straight seasons of playoff appearances from 2011 to 2015.
Though the team fell off from there, business has picked up in a big way. Joe Burrow has the look of being the team's new franchise QB and could help the team remain a contender for years to come.
Cincinnati Reds
The Cleveland Guardians hold it down for Ohio in the MLB's American League while the Cincinnati Reds hold thing down for the team in the National League. The club has been a steady presence in the city since its start as the Red Stockings in the 1880s.
The team plays out of the Great American Ball Park, with an outfield snuggled against the Ohio River. Reds fans have had to deal with some rough seasons of late, but things can always turn around.
Columbus Blue Jackets
Though Cincinnati and Cleveland have a number of teams in major sports leagues, Columbus isn't quite as lucky. It still boasts the state's only NHL franchise though, with the Columbus Blue Jackets.
The Blue Jackets were part of the 2000 NHL expansion, with the team being added alongside the Minnesota Wild. The team struggled out of the gate but became a contender in the 2010s. In many ways, the team is still struggling to deal with the 2021 departure of head coach John Tortorella.
Ohio State Buckeyes
Ohio State is a powerhouse across multiple sports in the NCAA. Football, basketball, men's, women's, the Buckeyes have won championships in basically everything its competed in.
The school is a force in basically everything it competes in, but is mostly known for its football and basketball teams. The Buckeyes won the first College Football Playoff National Championship in 2014, and is a regular part of the NCAA Tournament in basketball.
Xavier Musketeers
Xavier University doesn't compete in football, but its basketball team keeps it very relevant when it comes to Ohio sports betting. The Musketeers have a strong history in basketball, with 28 NCAA Tournament appearances and three Elite Eight appearances.
The team hit the skids in 2018 but has been on the mend since then. Thankfully for Xavier, the team has remained strong in other sports including soccer and baseball.
Cincinnati Bearcats
The Crosstown Shootout is an iconic rivalry in Ohio Sports, between the basketball teams of the University of Cincinnati and Xavier University. The Cincinnati Bearcats have historically gotten the better of that rivalry, though Xavier has been on top in recent years.
Men's basketball isn't the only area where the University of Cincinnati shines, though. The school has 18 varsity teams, with the team looking to make a splash in the Big 12 Conference starting in 2023.
Past Ohio State University, Xavier, and Cincinnati, Ohio has a long list of other schools competing in NCAA Division I. Here's a full list:
Akron Zips
Bowling Green Falcons
Cincinnati Bearcats
Cleveland State Vikings
Dayton Flyers
Kent State Golden Flashes
Miami RedHawks
Ohio Bobcats
Ohio State Buckeyes
Toledo Rockets
Wright State Raiders
Xavier Musketeers
Youngstown State Penguins
Ohio is a major sports market and that has the team boasting squads in a wide variety of leagues. It's not just the NHL, NBA, MLB, NFL, and NBA either. Here are some of Ohio's other notable sports teams:
Ashland Eagles
Findlay Oilers
Lake Erie Storm
Notre Dame Falcons
Ohio Dominican Panthers
Tiffin Dragons
Walsh Cavaliers
Cleveland Rockers
FC Cincinnati
Columbus Crew
---
History of Sports Betting in Ohio
The removal of the nationwide sports betting ban by the United States Supreme Court was a quantum shift for the gaming industry. States suddenly had the ability to pass their own legislation regarding sports betting, with many opting to allow sports fans to put some money on the line.
In late 2021, the gears started turning regarding the legalization of sports betting in the state. With time the state's congress began to approve measures to fully legalize sports betting in Ohio, with votes passing with overwhelming approval. In December 2021, governor Mike DeWine approved the measure to fully legalize sports betting in Ohio.
Action stalled for a time, but picked up throughout 2022. The Ohio Casino Control Commission was put in charge of distributing dozens of licenses for both online and retail sportsbooks, which saw international sportsbooks, casinos, and sports teams in the state get in on the action.
Licenses were handed out and sports betting was given a definitive start date in the state. Both online and in-person sports betting will be available in Ohio starting on January 1, 2023.
Disclaimer: 21+ and present in OH. Gambling Problem? Call 1-800-GAMBLER
---
Ohio Sports Betting FAQ
Who licenses sportsbooks and sports betting apps in Ohio?
The Ohio Casino Control Commission licenses online sports betting apps and sportsbooks in Ohio. They have the ability to offer up to 25 online betting sites and 40 retail sportsbook licenses.
Can I use Draftkings in Ohio?
Yes, DraftKings sportsbook is available to sports bettors in Ohio offer new users a pre-launch bonus of $200 in bonus bets.
How can I bet on sports online in Ohio?
Sports bettors can sign up now, pre-register their accounts, receive bonus bets, and starting on January 1, 2023, place wagers anywhere within the states borders
What sportsbooks are available in Ohio?
Currently, Bet365, FanDuel, DraftKings, BetMGM and Caesars are available for early registration with more to come before January 1, 2023