The 2023 Big East college basketball tournament takes place March 8th through March 11th, 2023. The four day event is held at Madison Square Garden. TV coverage of the Big East Tournament is on the FOX family of networks. The first three days will have each game televised on FS1 with the championship game airing on FOX. Conference tournaments means we are just one step away from the best time in college basketball, March Madness!
The Big East tournament will bring major excitement once again. Many of these Big East teams will not just be playing to earn a tournament crown, but also for NCAA tournament life and seeding. Needless to say, neutral court college basketball is the best and the Big East tournament will deliver. We have you covered on the best sportsbook promo opportunities for the entirety of the tournament.
Best Big East Tournament Bonus Offers
You are not limited to just one one of these promo offers, use as many as you wish!. You can bet the Big East tournament give you an entire portfolio of fantastic welcome promos and bonus bet your way through the entire tournament!
2023 Big East Tournament Betting Odds
| Team | Odds |
| --- | --- |
| Marquette | +300 |
| UConn | +350 |
| Creighton | +430 |
| Xavier | +460 |
| Providence | +650 |
| Villanova | +650 |
| Seton Hall | +2600 |
| St. John's | +3900 |
| Butler | +21000 |
| Georgetown | +25000 |
| DePaul | +25000 |
Odds Provided by FanDuel
Where is the 2023 Big East Tournament Taking Place?
The 2023 Big East Tournament will be played at Madison Square Garden in New York City. The tournament's history at MSG is long running and rich. The Big East tournament has been played at MSG since 1983. No other conference tournament has such a stretch of playing at the same venue, much less one as iconic as MSG.
2023 Big East Tournament Schedule
The Big East Tournament takes place from March 8th through March 11th.
| Round | Date | Tipoff | Teams | TV Coverage |
| --- | --- | --- | --- | --- |
| First Round | March 8, 2023 | 3:00 PM EST | 8 seed vs 9 seed | FS1 |
| First Round | March 8, 2023 | 5:30 PM EST | 7 seed vs 10 seed | FS1 |
| First Round | March 8, 2023 | 8:00 PM EST | 6 seed vs 11 seed | FS1 |
| Quarterfinals | March 9, 2023 | 12:00 PM EST | 8/9 seed vs 1 seed | FS1 |
| Quarterfinals | March 9, 2023 | 2:30 PM EST | 5 seed vs 4 seed | FS1 |
| Quarterfinals | March 9, 2023 | 7:00 PM EST | 7/10 seed vs 2 seed | FS1 |
| Quarterfinals | March 9, 2023 | 9:30 PM EST | 6/11 seed vs 3 seed | FS1 |
| Semifinal | March 10, 2023 | 6:30 PM EST | TBD | FS1 |
| Semifinal | March 10, 2023 | 9:00 PM EST | TBD | FS1 |
| Final | March 11, 2023 | 6:30 PM EST | TBD | FOX |
Big East Tournament Teams To Watch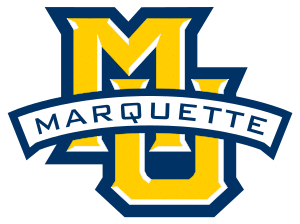 Marquette
Marquette has all but clinched the regular season Big East title, meaning they will almost certainly be the top seeded team for the tournament. Their recent play, namely eight wins in their last nine games has boosted them to a top 10 team in the country, the only Big East team that can claim that distinction. The sophomore tandem in the backcourt leads the way for the Golden Eagles. Tyler Kolek is one of the best distributors in the country and Kam Jones is the top scorer on the team. There is no denying the Marquette has been the hottest and best team in the conference. The question for them is, have they peaked too early?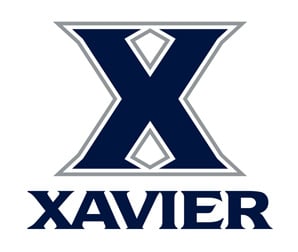 Xavier
Xavier is one of three teams trailing Marquette by a pair of games in the conference, and should be considered the best of the rest. They have a distinction that they only share with Marquette within the conference. That is they are the only other team with a winning record off of their home floor. The ability to win without the comfortability of familiarity is paramount in neutral floor games, and Xavier has shown that more than the other teams. They have four players that average upwards of 14 points per game, so they are a team that is not reliant on the production of just one player, which bodes well for their chances.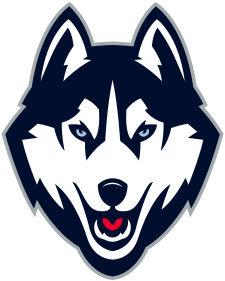 UConn
UConn is an interesting team that had their struggles within conference play, after being perfect leading into. The Huskies took a 14-0 record into the conference play portion of the season, won three conference games and then seemingly hit a wall. They then lost six of their next eight conference games, but have steadily clawed their way back. They are 4-1 since that down turn and the only team to beat Marquette during their hot streak. The Huskies are extremely reliant on the scoring of Adama Sonogo and Jordan Hawkins. Assuming no foul trouble for either player, and they could make some loud noise in the tournament.
Remainder Of The Conference
There are two other teams to keep an eye on through the completion of the regular season. We mentioned Xavier was in a three way tie with two teams for second in the conference, and those two teams are Creighton and Providence. Both of these teams join UConn and Xavier as nationally ranked teams, and the remainder of the regular season will be something to keep an eye on, namely, which team gets the 4 seed. That team will have to matchup with UConn in the quarterfinals and will have the most difficult path.
Creighton lost two of its last three, and those were crucial losses as they were right in the thick of the regular season tournament race until that time. The crunch time losses, namely the one at home are concerning. That said, they have a soft remaining schedule and likely avoid that 4 seed.
Providence has lost all of their most meaningful recent matchups, with the exception of a home win against Creighton. They still have to host Xavier this season, and will become the 4 seed if and when the track record of losing the most difficult matchups continues.
How To Bet On The 2023 Big East Tournament
The Big East tournament falls under the same umbrella as all college basketball games. There are a plethora of ways to bet, and we will make sure you are at a full understanding of how to attack each type of wager.
Moneyline Betting
Moneyline betting means you are wagering on a particular team to win that given game. The moneyline bet is among the most common betting options available in college basketball. This bet typically applies to which team is leading when the game goes final, so any overtime period is including. The team that is leading when the clock hits zero is the winner in this market.
Against The Spread Betting
Against the spread wagering is using a point spread to even the expected outcome and is among the most, if not the most popular, market for college basketball wagering. Against the spread wagering is available at all top sportsbooks for college basketball. In this market, sportsbooks give a handicap in points. A plus figure is assigned to underdogs while a minus figure is assigned to favorites. For a hypothetical example, we will envision Marquette as a -5.5 favorite over Xavier. This means that if you bet on Marquette at -5.5 they must score win by at least six points for the bet to be a winner. Conversely, a bet on Xavier at +5.5 would need them to win outright or lose by fewer than six points to be a winner.
Total Betting
Total betting is quite common in all basketball events and offered by all top sportsbooks in the US. A totals, also known as over/under, is a figure for total points scored in college basketball games. In this market, you are wagering on the total number of points that will be scored by both teams in combination. Your bet is whether the final score of the game goes over or under the set total, made by oddsmakers.
Parlay and Teaser Betting
Parlays are bets in which two or more specified bets are rolled into one one wager. The enhanced degree of difficulty on requiring multiple correct outcomes to win is a trade off for improved odds returns. If all legs of the parlay are winners, the bettor receives a much larger payout than they otherwise would have on singular flat bets. Parlays can span multiple college basketball games or a single game parlay, which is an option offered by most sportsbooks. Parlays are en vogue due to increased odds returns. Be careful however, as just one losing leg means the parlay bet is a loser.
Teasers are variations of parlays that use more favorable lines that are more likely to win, but do not bring the increased odds on payouts. While they can be attractive and tempting, it is generally recommended to avoid these low value bets.
Props
Prop betting is a unique betting option that does not necessarily include the outcome of a game in their results. Prop bets can be on alternate lines or outcomes on the result of the game. They also can be, and more commonly are, based on player statistical output. As an example of a prop bet that is not player related, you can bet on the first team to score a point in a game. For a player prop example, you can bet on a player to score over or under their betting line of points. rebounds, assists, or other statistical categories.
Please note: some otherwise legal betting states do not allow prop betting on college sports, while others do.
Big East Tournament Betting Strategy
With the Big East, and with most other tournaments, we will be seeking odds value on the overall tournament winner. That will likely not come with the very top seeds and we will be leaving no stone unturned as we look to find a gem with a huge return.
Of course the overall tournament winner is not the only wager we will have on the Big East Tournament. We will have a total of 10 games over the four day stretch. Once we have those matchups established we will have those best bets bets, every day, right here.
2023 Big East Tournament Best Bets
The best bet for the 2023 Big East Tournament is the Xavier Musketeers at +460. They move the ball exceptionally well, ranking at the top of college basketball with over 20 assists per game on the season. They are also in the top-five in the country in field goal percentage, and have a player in Souley Boum who can take over any game that he is in. They represent a better value than UConn and Marquette, who can absolutely be beaten under the bright lights at MSG.
Big East Tournament History
The inaugural Big East tournament was held in 1980, with Georgetown taking the first ever tournament title. Georgetown would be the team garnering the most success in the earliest years of the Big East Tournament. They won six of the first ten Big East Tournaments. That early success remains enough for Georgetown to continue leading the way in conference tournament titles, with eight.
The 1990s saw a plethora of teams win the Big East Tournament. Six different teams won in that decade, but Connecticut, or UConn, had the most success, accumulating three tournament titles. Those three wins in the 90s bolster UConn to second all time with seven separate tournament victories.
The 2000s brought equal parity as the prior decade, with seven separate schools raising the trophy after the last conference game of the season. All three of UConn, Pitt and Syracuse won two titles in that decade. This was the last decade in which the originally formed Big East Conference was intact. In 2013, the schools with football programs left the conference and joined the American Athletic Conference. The most notable losses at that time were Syracuse and Pitt. Despite being absent from the conference for a decade, Syracuse remains fourth all time with five tournament titles.
The early 2010s saw parity continue in the conference. Louisville won titles in 2012 and 2013, but were forced to vacate due to the 2015 sex scandal. Andre McGee, who served under Rick Pitino was found to have enlisted the services of a madam to garner dancing acts and more for prospective players. Villanova won its first conference tournament title since 1995 in 2015. They went on to win four more by the end of the decade, and currently sit third all time with six tournament titles.
The 2020s have only had two tournaments played to completion due to the pandemic panic of 2020. Georgetown won the first, with Villanova winning the other.
Two very important notes on recent tournament history:
Creighton has never won the Big East tournament, but have been the runners up in four of the last eight.
Villanova has won four of the last five and and five of the last seven Big East tournaments. They have played in the championship game in six of the last seven.