It took a long time and a lot of negotiation, but Gov. Gretchen Whitmer officially signed sports betting into law in December 2019. The first legal bets were taken in March 2020, just before the COVID-19 pandemic shut everything down. It was mere days before March Madness was expected to start.
The fact is that Michigan is going to be a huge market for sports betting. The Detroit metro area has a population approaching 4.3 million people and there are 26 casinos in Michigan, most of which will take sports bets in the not too distant future.
MGM Grand Detroit (BetMGM) and Penn National (Barstool) at Greektown were the first to take action on Wednesday March 11. Motor City Casino (FanDuel) officially began operations on March 12. Those three operators plus Fox Bet, PointsBet, William Hill, and DraftKings all have agreements in the state and other operators are sure to come.
Here at ATS, we rank sportsbooks from states across the country and have done the same with the state of Michigan. We use a number of factors, including ease of use, the betting interface and technology, the variety of betting markets and odds, the sign-up bonuses, and lots of years of collective experience in the sports betting world.
Below is the most current list of the best Michigan sportsbooks and we have a full list of the Michigan sports betting operators to review the Michigan mobile betting apps and websites.
Top Michigan Sportsbook Bonuses
Best Michigan Sportsbooks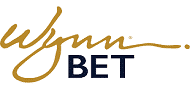 Risk Free First Bet
No Rollover
Up To $1000
WynnBet
January started off 2021 with a bang for WynnBET as the sportsbook operator expanded its operations to include the state of Michigan. The accelerated growth of WynnBET that began in the second half of 2020 carried over into the new year via a partnership with the Sault Ste. Marie Tribe of Chippewa Indians to offer a one-of-a-kind betting experience in the state.
WynnBET has continued to grow socially as well with users across multiple states and with an increased market share and visibility. The social elements within the app set it aside from other sports betting apps and give more of a community feel.

Online casino gaming is also approved in Michigan, so that would be another perk of signing up with the WynnBET app, as both the sportsbook and casino are integrated into the app.

Risk Free First Bet
1X
Up To $600
BetMGM
BetMGM didn't really have to partner with anybody in Michigan because they have their own signature property, the MGM Grand Detroit, right in the heart of the Motor City.
The BetMGM Sports Lounge is the retail sportsbook and BetMGM has a world-renowned sports betting app as one of the global leaders in gaming technology. BetMGM offers a sign-up bonus of up to $500 in risk-free bets and offers plenty of Bet $1, Win $100 promotions for new users across a variety of different sports. This is one of the world's most trusted gaming operators and one of our top-rated Michigan sportsbooks.
Other MI Sportsbooks & Michigan Sports Betting Sites
Barstool (Penn National) – A Barstool-branded sportsbook will take over for the Penn National Sportsbook at Greektown Casino in the bustling downtown Detroit area. The Barstool Sportsbook App has partnered with Kambi for its technological support for the app, which provides a seamless user experience and it goes without saying that the backing of a major sports media empire will lead to plenty of great promotional offers and a ton of impressive branding and merchandising.
DraftKings – DraftKings is going to get a large market share in Michigan, like they have in just about every other state with legal sports betting. DraftKings has partnered with the Bay Mills Indian Community with the Bay Mills Resort & Casino in Brimley, Michigan, which is all the way up on the shores of Lake Superior not far from the Canadian border. The location doesn't matter much, as Michigan is a state with remote registration and mobile betting, so DraftKings just needed a licensing partner. They offer up to $1,000 in a risk-free bet and a deposit bonus upon signing up.
FanDuel – FanDuel Sportsbook actually opened its retail sportsbook at Motor City Casino in March 2020, but the COVID-19 pandemic shut down everything and cost the sportsbooks millions in handle with the postponement of March Madness. FanDuel was one of the lucky ones to get a spot at one of the three casinos in Detroit, as a lot of other sportsbooks are paired with tribal casinos well up north. Michigan, though, is a Remote Registration state, so you can bet with any app from anywhere in the state. With the COVID delays, the FanDuel Sportsbook App did not officially launch until January 22, 2021, but retail wagers were permissible at Motor City when casinos did reopen as the pandemic allowed.
Fox Bet – There are 23 tribal casinos in Michigan and Fox Bet has partnered with the Little Traverse Bay brand of Odawa Indians to set up a retail sportsbook and operate a mobile sports betting license through the Odawa Casino in Petoskey, Michigan. This is the fourth state for Fox Bet, which took over BetStars from The Stars Group back in May 2019. Fox Bet offers a $500 risk-free bet upon deposit and has the backing of a major media company and the gaming support of The Stars Group, who made a lot of hay with PokerStars during the poker boom.
PointsBet – PointsBet's first step in Michigan was to secure a partnership with the Lac Vieux Desert Band of Lake Superior Chippewa Indians, which resulted in a deal to build a retail sportsbook at the Northern Waters Casino Resort in Watersmeet, Michigan. PointsBet will also operate an online website and a mobile betting app from that location. The second step for PointsBet was to secure a branding deal with the Detroit Tigers. PointsBet is putting a lot of chips on the table in Michigan and has a 100% Deposit Match Bonus up to $250 for new depositers or a sign-up bonus with up to $1500 in risk-free bets.
William Hill – William Hill has also partnered with one of the 23 tribal casinos and has partnered with the Grand Traverse Band of Ottawa and Chippewa Indians to operate online, mobile, and retail locations at the Turtle Creek Casino & Hotel and the Leelanau Sands Casino. Turtle Creek is in Williamsburg just outside of Traverse City, which is a popular spot for vacationers. William Hill is another world-renowned sports betting brand and should get a major market share in Michigan as well, with a lot of promotions, a vast collection of betting odds and betting markets, a $10 Free Bet for registering and a Deposit Match Bonus up to $500.
Sports Betting in Michigan How To:
Whether you want to give sports betting a try or already have experience from trips to neighboring states, Las Vegas, or any of the other jurisdictions that allow wagering, the fun can now be yours from the comforts of home. It took a long time and a lot of deliberation in the state government, but the last month of 2019 ushered in a new era for gambling in Michigan.
With 23 tribal casinos and three commercial casinos, Michigan is going to be a hotbed for sports betting and there are going to be a lot of operators that look to get a piece of the market. Reasonable fees and taxes are going to allow operators to work with reasonable margins that should help the consumer and the convenience of betting from anywhere in the state is going to make for a very robust betting landscape.
How do I sign up for sports betting in Michigan?
At time of writing, Michigan had not yet launched online sports betting. One estimate from the Michigan Gaming Control Board said October 2020, but the original projection was Q1 of 2021. Whenever it happens, Michigan will be a remote registration state. That means that you can register from anywhere in the state on any of the apps that are legally allowed to operate in the state.
Retail sports betting is available at a variety of locations, including the three commercial casinos in Detroit – MGM Grand, Greektown, and Motor City – and some of the tribal casinos that have started to take bets. FireKeepers Casino in Battle Creek is running its own sportsbook called Dacey's.
When online betting begins, sign up through us at ATS to take advantage of some outstanding bonus offers and promotions. Apple users can simply download the apps from the websites or from the Apple Store. Android users will have to download the apps and follow the instructions from the operator's website because the Google Play Store does not list gambling apps.
Sign up is a breeze. Some basic personal information will be required to validate your identity and confirm your age. You'll be all registered and good to go!
How do I deposit money in a sports betting account?
Once you get signed up, follow the prompts or find the button in the corner of the app to fund your account. Each operator will take slightly different payment methods and offer different withdrawal methods, but the vast majority of companies are going to be able to process transactions in similar ways.
Visa, Mastercard, bank transfers, ACH/e-check deposits, Prepaid Plus cards, and cash at the casino cage are all viable methods of deposit. Some places may take different options, but these are pretty standard methods. Withdrawals generally cannot be sent back to a credit card, but bank transfers, cash withdrawals, and cashier's checks are all going to be popular options.
Everything can be done from the app or from the website in Michigan and there will be detailed instructions and a list of approved methods at every sportsbook.
Where can I bet on sports in Michigan?
The short answer is everywhere. From Detroit to the UP to Grand Rapids to Traverse City to New Buffalo and everywhere in between. Like we've mentioned, Michigan is a remote registration state, which means that you can sign up from anywhere. In fact, you don't even have to be a resident of Michigan to sign up for a sports betting account. You just won't be able to access your real money account unless you are physically located within the state.
That means that those in Ohio cities like Toledo or Cleveland or those that want different options and live in South Bend or Chicago or Green Bay that are willing to take the trip across state lines can bet on sports in Michigan.
For the most part, though, Michiganders will be the ones that are placing their bets. You will be able to bet from anywhere in Michigan once online sports betting goes live in late 2020 or early 2021. You can bet at Van Andel Arena watching a Grand Rapids Griffins game or at Little Caesars Arena while watching the Detroit Pistons. You can bet from the beach in Traverse City or a boat in Sleeping Bear Bay. You can bet on Mackinaw Island or the NASCAR race in Brooklyn. It doesn't really matter where you are, so long as you are physically located within the state of Michigan.
Geolocation technology will ensure that you are where you need to be. You can also bet in person at the casinos that have sportsbooks. Remember, there are 26 casinos in Michigan and most of them will have some sort of retail sports betting.
More operators will be added as Michigan continues to grow, but Barstool (Penn National), BetMGM, DraftKings, FanDuel, Fox Bet, PointsBet, and William Hill will be the early options.
What can ATS.io do for me when betting in Michigan?
We take our job very seriously here at ATS.io to provide comprehensive, honest, trustworthy, and legitimate sportsbook reviews. As affiliate marketers, we are able to extend special promo codes and bonus offers, but that does not stop us from being transparent about the shortcomings and the pitfalls of the operators that do not meet our expectations.
Along with our legal sports betting news and industry coverage, our sportsbook reviews, and our updates on the latest sportsbook promotions, we also have helpful picks and predictions articles and other betting content, including a podcast called ATS Radio and a staff dedicated to bringing you some of the best analysis in the business.
Sports Teams To Bet On In Michigan
Michigan is big on sports. The state's sports teams have been making headlines in their respective fields for more than a century. There are four major league sports teams and dozens of minor league, collegiate, and high school teams. You can bet on any team that you wish, as long as it is acceptable under the state's sports betting laws.
So, which sports teams can you legally bet on in Michigan? There are four, and all represent the state in major sports leagues in football, baseball, basketball, and ice hockey.
Detroit Tigers
Detroit Tigers are Michigan's official team in the Major League Baseball (MLB). It is also one of the oldest teams in the country, with a history dating as far back as 1901.
The Detroit Tigers have had a tumultuous history, having clinched notable victories and also reeled from humiliating defeats. However, it is safe to argue that the team is currently in good shape.
You can keep up with the Detroit Tigers on a variety of channels. The team currently has a contract with Fox Sports Detroit to broadcast all their games. The team attracts a decent amount of viewership, with ratings averaging 7.5 during the 2016 season.
Detroit Pistons
The Detroit Pistons are the state's official basketball team in the National Basketball Association (NBA). The team has a rich history dating as far back as 1941.
The team is a three-time NBA championship winner, having taken the trophy in 1989, 1990, and most recently in 2004. The Detroit Pistons have been making significant changes in a bid to get back to the top. Most notably, the team was acquired by billionaire Tom Gores in 2011 for $325 million. This came after a series of high-profile structural changes, including the appointment and firing of Lawrence Frank after a two-season losing streak.
Keeping up with the Detroit Pistons should be easy. The team has a contract with Fox Sports Detroit to broadcast all of its games. You can also watch the team play live at Little Caesars Arena.
Detroit Lions
The Detroit Lions are the state's official team for the National Football League (NFL). This team has a rich and interesting history that starts in Ohio back in the 1930s and moving on to Michigan to-date.
The Lions have been on a losing streak over the recent past. Sadly, the team hasn't had an opportunity to play in the Super Bowl, but that is not for lack of trying. In fact, the team has been exploring many changes in a bid to regain its lost glory.
The Detroit Lions may not be at the top of the pyramid, but they are still a formidable team. You can keep up with the team's progress back to its former glory days on a variety of channels, including Fox Sports Detroit, CBS, WHBK, and WXYZ-TV.
Detroit Red Wings
The Detroit Red Wings is inarguably the most successful professional sports team in Michigan, considering its impressive winning history. The team is the official team for the National Hockey League (NHL), and it is one of only six teams making up the league's original members.
The Detroit Red Wings have been more successful than the other major league sports teams in the state. Most notably, this is the team with the highest number of Stanley Cup Championship trophies in the United States, and it holds the third place internationally after the Toronto Maple Leafs and the Montreal Canadiens playing across the border.
However, it must be mentioned that the Detroit Red Wings seem to be struggling in recent years, missing the playoffs since the 2016-2017 season.
This team has exclusive local broadcast rights with Fox Sports Detroit. You can also catch broadcasts on the local radio stations or online via any of the several sports platforms.
Your Sports Betting Options
These four teams are the most viable sports betting options in Michigan. Each sports category also offers a variety of betting types, ranging from simple money lines to some of the more complex props and in-game bets. You also have several sportsbooks and casinos to bet with, and some offer better deals than others. The state has a strict policy against collegiate and high-school sports betting, which has locked out dozens of teams, unfortunately.
| Casino | Address |
| --- | --- |
| MGM Grand Detroit Casino | 1777 3rd Ave, Detroit, MI 48226 |
| Greektown Casino | 555 E Lafayette St, Detroit, MI 48226 |
| Northern Waters Casino Resort | N5384 US-45, Watersmeet, MI 49969 |
| Odawa Casino Resort | 1760 Lears Rd, Petoskey, MI 49770 |
| Soaring Eagle Casino & Resort | 6800 Soaring Eagle Blvd, Mt Pleasant, MI 48858 |
| Kewadin Casino & Resort | 2186 Shunk Rd, Sault Ste. Marie, MI 49783 |
| MotorCity Casino Hotel | 2901 Grand River Ave, Detroit, MI 48201 |
| Four Winds Casino | 11111 Wilson Rd, New Buffalo, MI 49117 |
| FireKeepers Casino | 11177 E Michigan Ave, Battle Creek, MI 49014 |
History of Sports Betting in Michigan
With the landmark decision to allow legalized sports betting, Michigan became the 20th state to authorize sports betting and is also the fifth to allow online casino gaming. It will be interesting to see if that becomes a growing trend as more states adopt similar sports betting legislation.
As operators get going in Michigan, we will review what they have to offer, but for now, you can check out our reviews of the sports betting operators in other states like Indiana, New Jersey, Pennsylvania, Iowa, and West Virginia to see what they have to offer and to get a feel for what should be available in Michigan going forward.
Michigan joined the wild world of sports betting in December 2019. From the Motor City to the UP, bets will be placed on mobile apps and sports betting websites in the first or second quarter of 2020. The Michigan Senate voted 35-3 to pass bills that would allow for legalized sports betting and also other forms of online gambling (casinos) in the state.
We know that games often come down to the final seconds when a betting spread is involved. In the state of Michigan, the Senate completed its vote on the second-to-last day of the legislative session before the holiday break. The Michigan House of Representatives completed its vote on the last day. The Governor was on board and that led to a seamless passing of the bills from one floor to the other and that was that.
Michigan has 26 casinos in total. There are three commercial casinos, all in Detroit, and then 23 tribal casinos. MGM Grand Detroit, Motor City Casino, and Greektown are the three commercial casinos, so obviously MGM will be one of the likely sports betting operators in Michigan. It stands to reason that we will see companies like DraftKings and Fanduel involved and quite possibly BetRivers, which is already operating south in Indiana.
Greektown is in very close proximity to the downtown Detroit sports venues, so that will be a popular destination for those that want to hang out and watch some games, but the bill in Michigan allows for online sports betting right from the jump.
Unlike other states, where casinos can have multiple "skins", or partnerships with different operators, Michigan allows for one internet sports betting platform per casino. With 26 casinos, though, that still leaves a lot of opportunities for partnerships. Because Michigan is a remote registration state and operators really only need one licensing partner in order to be viable statewide, we won't see operators with multiple places of business in all likelihood.
Nevertheless, this is a big win for Michiganders and for the industry as a whole. Another state, and a large one with a big gaming presence at that, will come online early in 2020. The iGaming portion of the bill is a big win as well. There are several states that take sports bets, but are not open to playing slots or table games in an online casino format. Michigan will adopt all of it and the wave of gambling bills also included the legalization of daily fantasy sports.
Low tax rates and application fees are going to allow Michigan to get up and running swiftly and efficiently. The initial application is $50,000 with a $100,000 cost for the license and then a $50,000 annual fee to keep the license. Given the astonishing revenue numbers we've seen in states like Iowa, Indiana, West Virginia, and Pennsylvania, this will be an easy sell for the casino properties, especially those tribal ones in less populated parts of the state.
Revenue from sports betting is expected to go to funding for education and first responders, which made it an easier sell for the state senators and representatives.
Michigan is going to be a very robust sports betting market with the Detroit metro area, a large expanse of territory, and a rabid sports fan base. It will be fun to watch it grow and you can watch it grow with us here at ATS.