Bet $5 Get $200 + $150 in No Sweat Bets
GAMBLING PROBLEM? CALL OR TEXT 1-800-GAMBLER 18+

Bet $10 Get $200 Instantly In Bonus Bets
GAMBLING PROBLEM? CALL OR TEXT 1-800-GAMBLER 18+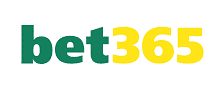 Bet $1 Get $365 in Bonus Bets
GAMBLING PROBLEM? CALL OR TEXT 1-800-GAMBLER 18+
Welcome to the ultimate guide for sports betting in Kentucky! Are you looking for the latest updates on Kentucky sports betting legislation? Do you want to know about your current sports betting options available? Are you ready to start betting in the Bluegrass State today? If you answered "Yes" to any of these questions, you've come to the right place.
In this comprehensive guide, we'll provide all the information you will need to begin your Kentucky sports betting journey or help take your Kentucky online betting experience to the next level. In addition, you'll learn about the Kentucky sports betting laws, top sportsbooks in the state, and how to get started today!
The Best Sportsbook Apps To Bet On Sports In Kentucky
There are plenty of high-quality sportsbooks available in Indiana, Ohio, West Virginia, and other states bordering Kentucky. In addition, many of the top U.S. betting sites are likely to enter the Kentucky sports betting market in the not-so-distant future. Here are a few of the best options you can bet on in Kentucky today!
GAMBLING PROBLEM? CALL OR TEXT 1-800-GAMBLER 18+

FanDuel Sportsbook
FanDuel Sportsbook is an excellent option for Kentucky bettors. With arguably the best mobile app and customer service among U.S. betting sites, FanDuel deserves your consideration and could be the perfect platform for you. You'll also get to take advantage of the FanDuel No Sweat First Bet, which offers up to $1,000 in first bet insurance to all new customers, when you first sign up.

DraftKings Sportsbook
Another top-tier sportsbook available in Kentucky's neighboring states and expected to expand into the Bluegrass State fairly soon is DraftKings. It provides all users with a great selection of alternative lines and totals as well as excellent teaser odds. In addition, DraftKings Sportsbook has a very user-friendly platform and offers frequent odds boosts and bonus opportunities to everyday customers.

BetMGM Sportsbook
BetMGM Sportsbook is one of the most reliable and trustworthy names in the world of sports betting. Available in well over 20 states across the U.S., BetMGM is a likely candidate to enter the Kentucky betting market and provides a generous welcome offer, a fantastic customer loyalty program, and some of the most competitive odds on the market.

Caesars Sportsbook
As previously mentioned, Caesars Sportsbook has already announced its plans to launch both mobile and retail sportsbooks in the state of Kentucky. New customers in Louisville, Lexington, and other cities and towns across the state will soon have access to a wide variety of betting markets, frequent odds boosts, and an incredible live betting experience when they sign up and start betting with Caesars.

Bet365
Bet365 is known as the "world's favorite sportsbook" for a reason. With over two decades of experience in the sports betting industry, Bet365 has earned its reputation as a top-notch platform for sports enthusiasts.
Circa Sports
As Circa Sports gears up to enter Kentucky, both the brand and the bettors stand to gain. Circa's past endeavors in other states indicate a promising future in Kentucky, a future where sports enthusiasts can enjoy a premium betting experience. With a blend of online proficiency and a Las Vegas retail gem, Circa Sports is not just another online sportsbook; it's the new benchmark in the world of sports betting.
---
Introduction to Kentucky Sports Betting
For years, Kentucky sports betting has been limited to horse racing. Home to Churchill Downs and Keeneland, two of the most iconic and storied racetracks in the United States, Kentucky had adopted a "Four legs good, two legs bad" mentality when it came to allowing wagers on sporting events.
Meanwhile, Kentucky's bordering states have almost all legalized the practice and have launched both online and retail sportsbooks while the Bluegrass State stood idly by and watched their neighbors rack up millions in tax revenue from sports betting.
However, the anticipation and suspense finally came to an end on the last day of the state's 2023 legislative session, as House Bill 551 passed in the Kentucky Senate with a 25-12 vote, effectively legalizing sports betting across the state.
---
Is Sports Betting Legal in Kentucky?
As of March 31, 2023, sports betting in Kentucky is legal, thanks to Governor Andy Beshear who enacted the state's sports betting legislation. This transformative law initiated a wave of changes in the Kentucky sports betting landscape, offering up to 30 sportsbooks the opportunity to provide mobile sports betting services. On September 7, 2023 Kentucky residents could bet on retail sports betting venues, and shortly after, online sports betting launched on September 28, 2023. The legalization marks a new era in the Bluegrass State's sports culture, making it easier and legal for sports enthusiasts to place their bets.
There are currently nine operators authorized to run retail sportsbooks in the state, and each operator can partner with as many as three online sportsbooks to launch mobile sports betting apps.
| Operator | Racetrack |
| --- | --- |
| Churchill Downs, Inc. | Churchill Downs |
| ECL Corbin | Cumberland Run |
| Ellis Entertainment | Ellis Park |
| Keeneland Association | Keeneland |
| Kentucky Downs | Kentucky Downs |
| Lexington Trots Breeders | Red Mile |
| Turfway Park | Turfway Park |
| WKY Development | Oak Grove |
| Speedway Motorsports | Kentucky Speedway |
In May 2023, Caesars announced a partnership with Keeneland and Red Mile Gaming & Racing to operate an online betting app in the state as well as a retail sportsbook at each location. DraftKings, FanDuel, and several other market leaders are expected to strike similar deals soon and make their platforms available to Kentucky's 4.5 million residents.
---
How Can I Bet on Sports in Kentucky?
Listed and explained below are a few of the different options currently available to Kentucky sports betting enthusiasts.
Wait for KY Sports Betting Launch
Many bettors in Kentucky have eagerly anticipated the official launch of online and retail sportsbooks in the state, and on September 28, 2023 their wait was over. Bettors can now access legal and regulated sports betting platforms within Kentucky's borders. Caesars, DraftKings, and FanDuel are a few of the many different options available.
Visit Neighboring States
While Kentucky was in the process of launching its own sports betting market, some bettors may have previously chosen to travel to neighboring states that already have established both online and in-person sportsbooks. States such as Indiana, Illinois, Ohio, and West Virginia have legalized sports betting, allowing Kentucky residents to cross state lines and place their bets there.
Kentucky Horse Racing
Horse racing has a long and rich history in Kentucky, and it remains a popular betting activity in the state. In addition to traditional horse race betting at racetracks like Churchill Downs, Kentucky residents can also participate in online horse race betting through authorized platforms. Horse racing betting is separate from sports betting and governed by different regulations.
Kentucky Daily Fantasy Sports (DFS)
Daily Fantasy Sports (DFS) is a form of online sports gaming where participants draft virtual teams based on real-life players and compete against each other for cash prizes. Kentucky allows DFS operators to operate in the state, providing an alternative form of sports-related gaming for those who enjoy strategic competitions and prize pools.
DraftKings and FanDuel are two of the most popular daily fantasy sports operators available in the state, but you may also be interested in a few of the newest and fastest-growing platforms, such as Underdog Fantasy, ParlayPlay, and OwnersBox.
---
What States Near Kentucky Can I Bet On Sports In?
Although sports betting has not yet launched in Kentucky, bettors will always have the option to place bets in neighboring states. Listed below are the U.S. states that border Kentucky and allow sports wagers from anyone physically located within their borders.
Indiana
Sports betting became legal in Indiana back in September 2019. The state has a well-established sports betting market with both in-person sportsbooks and online platforms available. There are several retail sportsbooks located at casinos and off-track betting facilities throughout the state.
Additionally, numerous online sportsbooks are accessible via mobile apps or websites. Kentucky residents, especially those in the two big cities of Louisville and Lexington, can easily travel to Indiana and place bets at these retail sportsbooks or use online platforms while within Indiana's borders.
Tennessee
Sports betting launched in the state of Tennessee in November 2020. There are no retail sportsbooks or in-person betting sites available in Tennessee, but bettors will be able to place their wagers online or via a mobile app. Kentuckians can sign up for an account in their home state and then place their bets once they have entered the Volunteer State. This option is especially appealing to residents of Bowling Green, Hopkinsville, and other cities in Southern Kentucky.
Ohio
Ohio is one of the most recent states to legalize the practice, as the state launched its sports betting market in January 2023. Kentucky bettors who reside in Covington, Florence, or Independence, can take a short trip over to Cincinnati and place bets on all their favorite players, sports, and teams. You will have the option to place bets online with your preferred mobile sportsbook or at any available retail locations throughout the state.
Illinois
Illinois legalized sports betting in March 2020. The state offers both retail sportsbooks and online betting platforms. Chicago, in particular, has a robust sports betting scene with numerous in-person sportsbooks operating within the city and its surrounding areas.
Illinois also allows online sports betting, where users can register and place bets using mobile apps or websites. Kentucky bettors can visit Illinois, particularly the Chicago metropolitan area, to access retail sportsbooks or utilize online platforms while within the state's jurisdiction.
West Virginia
West Virginia legalized sports betting in August 2018. The state offers both retail sportsbooks and online platforms. Various casinos and racetracks in West Virginia have sportsbooks where bettors can place wagers on their favorite sports.
In addition to retail options, the state has authorized online sports betting platforms accessible via mobile apps or websites. The population in Eastern Kentucky is much lower than that of Western Kentucky, so there isn't a huge push to go across the border and bet in West Virginia. However, for a city like Ashland, it is an excellent opportunity.
Virginia
Virginia sports betting launched in January 2021 and is currently available to anyone who is at least 21 years old and physically located within their borders. Sports betting enthusiasts in Richmond, Corbin, or Pikeville may choose to drive across the borders and place bets online or at any of the retail locations available in the Old Dominion State.
---
Overview of Sports Betting in Louisville, Kentucky
Louisville is the largest and most populated city in the state of Kentucky. Louisville is home to the renowned Churchill Downs, which hosts the annual Kentucky Derby, one of the most prestigious horse racing events in the world, and it sits on the Ohio River along the Indiana border.
Betting on horses in Louisville is easy. Betting on sports is a bit more complicated. While Louisville residents wait for the first sportsbooks to launch in the Bluegrass State, they will have the option to make a quick trip across the bridge to Indiana to satisfy their sports betting needs.
Indiana offers both online and retail sports betting to anyone present within their borders, and they do not require you to register for an account within state lines. As a result, Louisvillians will have the option to sign up with any of the mobile sportsbooks available in Indiana (DraftKings, FanDuel, etc.) and head over to New Albany, Jeffersonville, or another nearby city in Southern Indiana when they'd like to place a bet.
If that sounds like too much work, you'll still be able to place bets on horse racing and daily fantasy sports (DFS) from anywhere in the state of Kentucky. In addition, Louisville residents can choose to simply count down the days until sports betting officially becomes available to all online betting enthusiasts in the Derby City.
---
Popular Teams To Bet On In Kentucky
While there are no major professional sports teams located in the state of Kentucky, there are still plenty of teams to cheer for both in the state and in neighboring states. Here are a few of the most popular teams players will bet on in the Bluegrass State:
University of Louisville
The University of Louisville has a rich athletic tradition and is home to the Louisville Cardinals. The university's sports program competes in the NCAA Division I as part of the Atlantic Coast Conference (ACC).
The Cardinals have a highly successful men's basketball program, known for its intense rivalries, including an annual matchup against the University of Kentucky Wildcats. The Cardinals also excel in other sports like football, baseball, soccer, and women's basketball. The teams represent the university with pride and have a very dedicated and passionate fan base.
University of Kentucky
Based in Lexington, the University of Kentucky Wildcats compete in the NCAA Division I as part of the Southeastern Conference (SEC). The men's basketball team is especially prominent, consistently ranked among the top programs in the country.
The Wildcats have won plenty of national championships and boast a passionate fan base known as "Big Blue Nation." The university has also experienced great success in other sports such as football, baseball, volleyball, and track and field, generating widespread support and enthusiasm.
Louisville City FC
Louisville City FC is a professional soccer team that competes in the United Soccer League (USL) Championship, the second tier of professional soccer in the United States. Since its establishment in 2015, Louisville City FC has achieved remarkable success, winning multiple USL championships.
The team plays its home games at Lynn Family Stadium, which has become a vibrant hub for soccer fans in Louisville. Louisville City FC has gained a dedicated following and contributes to the growth of soccer in the region.
Other Nearby Professional Teams
In addition to the in-state teams discussed above, plenty of Kentucky residents root for professional sports teams in bordering states. The Cincinnati Reds, Cincinnati Bengals, Indianapolis Colts, and Tennessee Titans all have strong fan bases in Louisville, Lexington, and other cities across the state of Kentucky.
It is also fairly common for Kentucky residents to root for former alumni of the University of Louisville and the University of Kentucky in the NBA, NFL, and other major league sports. For example, a large section of UofL fans have adopted the Baltimore Ravens as their favorite football team because of Lamar Jackson's role as their starting quarterback.
---

Strategies & Tips for Kentucky Sports Betting
If you're new to the world of sports betting or just looking for some extra tips to help take your game to the next level, then you're in luck. Here are some helpful strategies to implement and guidelines to follow to increase your chances of success:
Do Your Research: There is nothing more valuable than thorough research. This involves gathering information about the teams, players, statistics, and any other factors that can influence the outcome of a game. By doing your homework, you can make more informed betting decisions based on a solid understanding of the factors at play.
Practice Proper Bankroll Management: Bankroll management is a crucial aspect of successful sports betting. It involves effectively managing your betting funds to ensure long-term sustainability and minimize the risk of significant losses. This tip suggests allocating a portion of your bankroll to each bet, typically a small percentage, to ensure you have enough funds to continue betting even during losing streaks.
Track Your Bets and Analyze Results: Keep a record of your bets, including the types of bets, stakes, and outcomes. This will help you analyze your performance, identify strengths and weaknesses, and adjust your strategy accordingly. Tracking your bets allows for continuous improvement and helps you make more informed decisions over time.
Don't Bet Emotionally: Placing emotional, non-strategic, or desperate bets is the last thing you want to do. Avoid chasing your losses, and don't allow your preference for one team or player over another influence the strategy behind the bets you make.
Shop for the Best Odds: Lastly, consider signing up for accounts with multiple sportsbooks. This will allow you to take advantage of multiple welcome offers and also shop for the best odds each time you plan to make a bet.
---
Kentucky Sports Betting FAQ
Is Sports Betting Legal in Kentucky?
Yes, sports betting was legalized in Kentucky in March 2023. However, the first online and retail sportsbooks did not go live before September 28, 2023.
Which Sportsbooks are Available in Kentucky?
Caesars Sportsbook has already announced its plans to operate as an online and retail sportsbook in Kentucky. DraftKings, FanDuel, Bet365 and BetMGM were also early to launch in Kentucky.
Is There a Minimum Age Requirement for Sports Betting in Kentucky?
Yes, you need to be at least 18 years or older to place sports bets in the state of Kentucky.
What Sports Can I Bet on in Kentucky?
You can bet on a wide range of sports in Kentucky, including but not limited to basketball, football, baseball, hockey, soccer, MMA, golf, tennis, and motorsports. Both professional and collegiate athletic events are eligible for wagers.