Welcome to the ATS.io best MLB betting sites guide. Here, we will go over which baseball betting sites are the most worth using. We recommend using multiple sportsbooks to lock down the most possible value when wagering on MLB. But we will look at a number of top MLB sportsbooks in this guide, so that you can decide for yourself which sites you wish to use for wagering on America's pastime.
Top 7 MLB Promo Codes & Betting Site Promotions
| MLB Betting Site | MLB Promotion & Bonus Offer | Promo Code |
| --- | --- | --- |
| FanDuel Sportsbook | Bet $5 Get $200 in Bonus Bets & $100 off NFL Sunday Ticket | Click To Claim |
| Bet365 | Bet $1 Get $365 in Bonus Bets | ATS200 |
| BetMGM Sportsbook | Bet $10 Get $200 Instantly In Bonus Bets | ATS200 |
| DraftKings Sportsbook | Bet $5 Get $200 + $150 in No Sweat Bets | ATSBONUS |
| Caesars Sportsbook | $1,000 First Bet on Caesars | ATSBONUS1000 |
| BetRivers Sportsbook | Second chance bet up to $500 | SPORTS |
Gambling problem? Call 1-800-GAMBLER CO, DC, IL, IN, LA, MD, MS, NJ, OH, PA, TN, VA, WV, WY, 1-877-8-HOPENY or text HOPENY (467369) NY, 1-800-327-5050 MA, 1-800-NEXT-STEP AZ, 1-800-522-4700 KS, NV, 1-800-BETS-OFF IA, 1-800-270-7117 for confidential help MI. 21+ to wager. Please Gamble Responsibly.
One of the biggest knocks on MLB over the years has been the average age of its viewers. Baseball is America's pastime after all and a sport that has sometimes fallen out of favor with the younger generations. Well, legalized online sports betting has put the spark back into baseball and teams across the league have been putting together deals with sports betting sites, with some teams having sportsbooks in their ballparks.
Baseball is a really unique sport because the vast majority of the bets are on the moneyline. Most sports lead bettors to focus on spread betting, but not baseball. When it comes to spread betting, a lot of online sportsbooks have identical lines. That is not the case with baseball betting.
What sets some MLB betting sites apart from others when it comes to baseball is the moneyline prices. Some books have dime betting lines, which means the difference between the favorite and underdog is 10 cents, like +120 and -130 or +140 and -150. Other MLB betting sites have 15-cent lines, so you'll see +120 and -135 or +123 and -138. Others have even bigger disparities than that.
Spread betting has the industry standard of -110 at some places, though there are some MLB betting sites that take liberties with that and post -112 or -113 on those MLB odds & lines. Most of those are going to be lesser MLB betting sites for betting on baseball. As a result, it is key to use a sportsbook that offers the best odds possible.
With that in mind, let's take a look at the best MLB betting sites:
---
Best MLB Betting Sites & Sportsbook Reviews
BetMGM Sportsbook

BetMGM has established themselves as one of the premier places for betting on baseball as they often have dime lines up to -160. They provide a great experience for those looking to bet on baseball, and have really built an easy to use site that makes placing wagers a snap. All you need to do is understand the difference in moneylines, such as -110, -115, etc.
BetMGM has a 52.38% breakeven rate on wagers where the line is set at -110. The breakeven rate at -115 is set at 53.49%. At -120, the breakeven rate is 54.5%. What this tells you is that every increase in the line affects your ability to win. Look at those bigger lines for an opportunity to increase your value.
PointsBet Sportsbook

PointsBet Sportsbook won't always have dime mlb betting lines, but when it comes to baseball promotions on a daily and weekly basis, you'll find some of the best at PointsBet. Player props have always been a focal point for PointsBet Sportsbook, a byproduct of the PointsBetting system that they have incorporated to separate themselves from other places in the industry. It is something that they do well and that extends to the Major League Baseball side also.
BetRivers Sportsbook

The second chance bet at BetRivers is a great way to get started at a sportsbook that offers an experience that baseball fans will love. There are plenty of options when it comes to betting on single-game lines as well as futures and prop bets. This is a great place to get in on the action.
DraftKings Sportsbook

DraftKings Sportsbook has established themselves as one of the best online sportsbooks on the market. For a long time, they were the kings of football and basketball, but have done a great job of improving their presence in baseball, especially when it comes to props and MLB futures wagers. They offer frequent, Bet & Get promos, MLB betting odds boosts on props and parlays to spice things up as well.

Caesars Sportsbook

Caesars Sportsbook has established themselves as one of the best betting sites when it comes to betting on baseball. They offer great promotions, especially when it comes to America's pastime as they provide odds that few can match.
There are a number of betting lines at dime prices up to -160 when it comes to baseball. While they may not be as good when it comes to props and futures bets, if you are a person who likes to get in on the action on a daily basis, Caesars is the place for you.
FanDuel Sportsbook

You are going to find that FanDuel Sportsbook has better betting odds than a lot of the other sportsbooks that are big on baseball. In fact, they have set themselves apart from sites like Caesars and BetMGM.
One of the things that really makes them stand out is the ability for bettors to place parlay prop bets. Things such as strikeouts, hits, and homeruns can help to earn a big payday. Those who love the prop bets have come to love FanDuel. If the daily MLB betting action is more appealing to you, you may not find FanDuel the best choice. Get started now with their generous No Sweat First Bet!
Bet365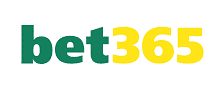 Bet365 has been an industry leader for over 20 years throughout the world operating in countries all over Europe, Africa and more boasting over 63 million users! With the legalization of sports betting in the US, Bet365 has landed and now available in 4 US states with aims to grow across the country. New MLB bettors can lock in an exclusive MLB bonus once they've made their first deposit of $10 or more. Then place a 1 dollar wager on any MLB game and get $200 in bonus bets back win or lose. Its that simple!
WynnBet

Established in 2020, WynnBET is the online MLB betting app and casino form by Wynn Resorts through the acquisition of the European-based betting company BetBull. As a well-respected hotel and casino brand, WynnBet is a must have when betting on baseball throughout the summer.
---
Best MLB Betting Odds For Betting Baseball Futures
MLB Futures Odds vary a lot from one online sportsbook to another. If you want to bet on the team to win the World Series, the AL or NL Pennant, or one of the six divisions – AL East, AL Central, AL West, NL East, NL Central, or NL West – you have to be able to shop around for the best odds.
That means having an account at multiple MLB betting sites and sportsbooks or just going and looking at the odds before you sign up to see which one has the best betting lines.
Current 2023 World Series Futures Odds At FanDuel Sportsbook:
You never want to take the Los Angeles Dodgers to win the World Series at +350 at one sports betting site if you can have +400 somewhere else. There will be even bigger discrepancies, where a team like the Milwaukee Brewers might be +3500 somewhere and +5000 somewhere else.
Wouldn't you rather win $400 on your $100 investment instead of $350 if the Dodgers win?
Wouldn't you rather have a possible payout of $5000 on the Brewers instead of $3500?
This all matters, not only in terms of potential winnings, but also in terms of the potential profit that you can hedge into if you choose to do that in the playoffs.
You'll see the same things with betting lines for Division Futures as well. The New York Yankees might be -125 at one sportsbook to win the AL East, but -200 at another one. Sometimes there is a regional bias, depending on the sportsbook. Other times, sportsbooks just aren't willing to take on as much risk and will force bettors to pay a premium on betting the big-name teams.
The best sportsbooks for MLB futures are going to be the ones that offer fair prices and lower hold percentages. Those will be places like BetMGM Sportsbook and Caesars Sportsbook. You may find better odds on a specific team, division, or World Series future at one of the other sportsbooks. It is all about taking the time to shop around.
MLB betting sites offer more than just team futures. You can bet on Player Futures as well. Who will win the AL Cy Young? Who will win the NL Cy Young? What are the odds for Mike Trout to win the AL MVP? What futures odds do have betting sites have on Juan Soto to win the NL MVP?
The best MLB betting sites are going to offer the fairest odds on these players, but also offer the most players to pick from. Some sportsbooks won't take the time to list 50 or 100 players. They'll stick to the top 10 or top 20 and you won't get fair odds on those players.
The more players that get added to the pool, the better the odds are going to be, especially on the favorites. The long shots won't have true odds, but the presence of those players will oftentimes improve the odds for the guys like Gerrit Cole, Shane Bieber, Jacob deGrom, Ronald Acuna Jr., Mike Trout, Mookie Betts, and the other superstars that are going to take the highest number of bets.
---
Deposit and Withdrawal Options at MLB Betting Sites
Getting your money in and getting your money out shouldn't be a hassle. The best MLB sportsbooks aren't going to make it as hard as winning the World Series or even as hard as picking the World Series winner to make a deposit or get your money in a withdrawal.
The process is so streamlined nowadays for a lot of these MLB betting sites. A wide variety of deposit methods are available at the six sportsbooks listed above, such as credit or debit card, e-check, ACH transfer, online banking transfer, cash at the retail betting site or the casino cage, and even third-party processors like PayPal, PayNearMe, and Skrill, depending on the state and the sportsbook.
Getting money in is the easy part. We all know that. The sportsbooks want to have that money and want to have it in your online bankroll. Getting money out? That's where things could get tricky at some places, but not at the best MLB sportsbooks. The places that cater to the customer the most are going to process same-day payouts and give customers a lot of options when requesting a withdrawal.
Typically, the manner in which you deposit is the manner in which you get your funds when you withdraw. Obviously credit/debit card isn't an option, but if you do a bank transfer, a third-party payment processor like PayPal, PayNearMe, or Skrill, that is how you will get your money when you look to cash out some or all of your winnings.
Places like BetMGM Sportsbook and PointsBet Sportsbook are really good about getting withdrawals processed and paid out. Other online sportsbooks like DraftKings Sportsbook, FanDuel Sportsbook, and Caesars Sportsbook are also really good, but keep in mind that they are dealing with a lot more volume in some cases, so the payout process may take a little bit longer.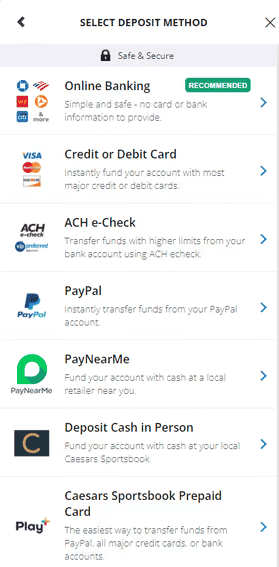 ---
MLB Betting Site Welcome Bonuses & New User Promotions
The bonuses are outlined above for the best MLB betting sites, but keep in mind that all sportsbooks have different small print with their bonuses. Some require a much higher rollover than others. A bonus rollover in sports betting is a multiplier of how much money you need to wager in order to be eligible for a withdrawal.
For example, if you deposit $100 with a 100% Deposit Match Bonus and a 5x rollover, that means that you need to make $1000 worth of bets before you can request a withdrawal. That is $200 x 5. Some MLB betting sites have a 4x rollover or even just a 1x rollover. You'll have to look at your specific bonus and the terms and conditions to see what that offer is.
Some bonuses will be restricted to just straight bets as well. There are some sportsbooks that will not allow users to put free bets or free play towards things like parlays or futures bets.
All of these little details matter and give you the best chance at winning money and having a great user experience.
---
Live Betting at a MLB Betting Site
Live betting on baseball is something that a lot of people have started to do because you get a chance to see how the game is going and can also see when relievers are coming into the game or when starters are starting to lose it.
The best MLB betting sites offer the most live baseball betting options. Places like BetRivers Sportsbook and DraftKings Sportsbook are industry leaders in this department. BetRivers has technological support from Kambi and Rush Street Interactive and DraftKings has the powerful backing of SBTech.
A reliable, fast, organized live betting platform is such an important thing with today's bettors. Betting sites simply have to offer a great product to their users, otherwise they are going to find somewhere else to go and somewhere else to bet. Somewhere that has what they need from a live betting standpoint.
If you are watching a game and see that the starter is missing his spots or is getting tired and the manager is asleep at the wheel, that is a great opportunity to use to your advantage. The last thing you want is to be at a sportsbook that only offers certain MLB games with live baseball betting or has a live betting interface that lags and performs poorly.
Not everybody is going to live bet baseball. Not everybody is going to live bet any sport. If it is important to you, then that is something that you want to consider when signing up for one of the MLB betting sites.
---
What makes the best MLB Online Sportsbook?
Much like what makes the best MLB player, it is some of everything. A well-rounded player is going to be at the top of his game and a well-rounded sportsbook is going to be at the top of its game. Honesty and transparency. Good customer service. Those aren't just buzzwords, they are important factors.
However, in our minds, there are three areas in which the best MLB sportsbooks all excel:
– Fair odds
– Variety of deposit and withdrawal options
Fair odds top the list because you have to be at a sportsbook that isn't price gouging just because a team is a favorite or is getting bet a lot. The best sportsbooks offer the best odds because they do the best job balancing the action and understanding the risk. Those are places like BetMGM Sportsbook and Caesars Sportsbook.
Variety of deposit and withdrawal options is next because you have to get your money in and be able to get your money out in a timely, convenient, hassle-free option. Places like DraftKings Sportsbook and FanDuel Sportsbook have gotten this down to a science because of all of the volume that they take in each and every day.
Bonus money may come and go. It all depends on how you do with those initial bets. But, it is important to sign up at a sportsbook with a good bonus, like the Bet $5 Win $150 bonus at Draftkings and PointsBet Sportsbook. Getting a big boost on your initial bankroll gives you more margin for error as you are just starting out and gives you the chance to lean the ropes a little bit on their dime.
The best baseball betting sites are the ones that offer fair odds, lots of deposit and withdrawal options, and the best bonuses. That's why we've chosen to focus on the ones that we have here at ATS.io.
---
MLB Sportsbooks & Betting App Information
Even for those that haven't gambled in the past, so many references to the spread in football or basketball have given those sports fans some idea of what betting NFL, college football, NBA, and college basketball entails.
Major League Baseball betting is different. MLB is predominantly a "money line sport", which means that bettors often just pick the winning side at baseball betting sites as opposed to the margin of victory, which is what is required with a spread bet.
As a result, baseball betting is different than a lot of sports.
Let's start with some of the basics and then go into some deeper concepts from there.
How to Read an MLB Betting Line
The starting pitchers carry a lot of weight with betting MLB lines. The probable starting pitchers are always going to be listed next to the odds for the game. We'll talk more about what that means, but for now, let's look at an example.
901 Cleveland Indians -125 // -1.5 (+145) // Ov 8.5 (-110) (S. Bieber)
902 Chicago White Sox +115 // +1.5 (-165) // Un 8.5 (-110) (C. Rodon)
The formatting of the lines will vary by the sportsbook and what their template looks like, but all of this information will be present.
MLB Rotation Numbers
The 901 and 902 are called the Rotation Number in baseball betting. Let's say it's the month of April and the Cavaliers are also playing. If you walked up to the counter and said you wanted to bet "Cleveland", the ticket writer would have to confirm whether or not you meant the Indians or the Cavs.
In the case of Chicago, there could be any number of possibilities. The White Sox, the Cubs, the Bears, the Bulls, the Blackhawks, the Fire FC.
The rotation number designates both the sport and also the specific team name. Sports betting lines can get long, so it is all about timeliness and efficiency. Announcing the rotation number will also remove any confusion and also limit the number of tickets printed in error that then need to be voided.
MLB Teams
Cleveland Indians. Chicago White Sox. Simple. Usually both the city and the name will be listed. Because all 30 team names are different, some online sports betting sites will just list Indians or White Sox.
Money Line Betting
In this instance, the -125 and the +115 are the Money Line odds. If you wanted to win $100 betting on the Indians, you would have to bet $125. If you wanted to win $100 on the White Sox, you would bet $86.96.
You can bet any amount of you want, but your options are "Bet to Win" or "Bet to Risk". Bet to Risk would be the amount you want to bet on that team. Bet to Win is the amount you hope to win on that Major League Baseball team.
Run Line Betting
The +1.5 and -1.5 with the subsequent MLB betting lines known as the Run Line. The favorite is -1.5 and the underdog is +1.5. To win a -1.5 run line, that team needs to win by two or more runs. To win a +1.5 run line, that team needs to lose by one run or win the game.
This is the "spread" element of baseball betting. There are alternate run lines available, such as -2.5 or -3.5 that carry higher odds.
Over Under Totals Bettin

g

The top team on the board will have the line for the over and the bottom team will have the line for the under. Even though the total is displayed on the line for a team, it remains the collective number of runs scored by both teams. The over and under are listed like that because of the Rotation Number concept mentioned above.

Baseball Betting Example:
"902, Bet to Win $100, Under" – Under 8.5 betting $110 to win $100
Probable Starting Pitchers In Baseball
In this example, Shane Bieber is the listed pitcher for the Indians and Carlos Rodon is listed for the White Sox.

There are four options for bettors with the listed pitchers. You can place your bet with the stipulation that both starting pitchers start the game. You can place your bet with the stipulation that one of the starting pitchers starts the game. You can place your bet with 'Action', so your bet goes off no matter what.
You should always bet with the stipulation that the listed pitchers start the game. That is what you handicapped. When you bet Action, your price is locked in. So, if Shane Bieber gets scratched and the line goes to White Sox -125, you are still stuck with Indians -125.
---
What is the Money Line in baseball betting?
Let's go into a little more detail about the Money Line. The Money Line is a bet type in which bettors are picking which team will win the game.
Spreads in basketball and football are the handicaps placed on each team to lower the gap between those teams. For example, if the Kansas City Chiefs are playing the Jacksonville Jaguars, maybe the Jaguars are +14 in that game, which is an attempt to balance the action on both sides by giving Jacksonville 14 points because Kansas City is so much better.

In baseball betting, the gaps between the teams are accounted for with the Money Line odds. Let's say the Yankees are facing the Orioles with Gerrit Cole on the mound against some random pitcher for Baltimore. The Yankees are a lot better than the Orioles and Cole is one of the best pitchers in baseball.
MLB money line betting example:
New York might be -350 in that game and Baltimore might be +275. That means you'd have to bet $350 on New York to win $100. On the other side, if you bet $100 on Baltimore, you'd win $275. It takes a lot more to win a lot less on the heavily-favored Yankees. That is the "spread" concept, but for money lines. It levels the playing field and also encourages action on both sides of the game.
If it was as simple as picking the winner with no odds, who would ever bet on Baltimore in that situation? There is no reward or return on investment. As a result, Money Lines were created to do that.
---
How betting on the run line works at baseball betting sites
Let's look deeper at Run Lines. The Run Line, as mentioned above, is the -1.5 or the +1.5 with the favorite or the underdog. It is a way to cut down on the high vig of big favorites for some people. In the above example of the Dodgers at -350, Los Angeles might be -1.5 (-160), so if you think they win big, you can bet the -160 at -1.5 instead of the big money line price.

On the flip side, if you think Baltimore can keep the game close, but maybe not win, you could bet them +1.5 (+140), so if they lose by a run, you still win.
The Run Line has higher risk, but better reward for favorites and lower risk and lower reward for underdogs.
---
What Does Action Mean in MLB Betting?
It is important to dig deeper into that 'Action' concept with baseball betting in regards to the starting pitchers.
When 'Action' is selected, your bet is locked in for the MLB game no matter what and you get it at that price. Pitching changes usually cause a change in the lines. This is especially true if a great pitcher gets scratched. Imagine laying -350 with Gerrit Cole and then he tweaks something in warmups and the Yankees have to go with a bullpen game. That line probably adjusts down to -200 or -175. Your bet doesn't. Your bet is still at -350.
This can really be hurtful if there are pitching changes, especially if that team loses. If the MLB odds or betting lines go to -175 and you have -350, you have twice as much money at risk than you should on that game.
That is why you want to ensure that the Listed Pitchers start with your bet. If you want to, you can just ensure that Cole pitches by selecting "G. Cole Must Start" or whatever the wording is at your specific MLB sportsbook, just to make sure that he will be out there.
Basically, if you want a simple rule of thumb, NEVER selection 'Action' for a MLB game. You handicapped the game based on the starting pitchers. You want them to both pitch.
---
How Do Round Robins Work at a MLB Betting Site?
Round Robins are often popular with money line bets for those gamblers that want to add a little extra risk, but some higher reward.
Round Robins for MLB are groups of parlays that are comprised of teams that you select. Parlay bets require two or more teams on one baseball betting ticket. Round Robins can be comprised of three or more teams, usually with a limit of 10.
What happens with these is that those teams are then split into the designated parlays, so you can bet parlays of two teams, three teams, or four teams.
For example, let's say you want a Round Robin in 2s and 3s with the Indians, Reds, Brewers, and Giants.
Your parlay tickets would be:
Indians + Reds
Indians + Brewers
Indians + Giants
Reds + Brewers
Reds + Giants
Brewers + Giants
Indians + Reds + Brewers
Indians + Reds + Giants
Indians + Brewers + Giants
Reds + Brewers + Giants
Your bet amounts will be same on all of these parlay tickets and the payouts will vary based on the mlb odds for each of those teams. If all four teams win, all 10 parlays will win. If three teams win, all parlays with just those three teams will win. If two teams win, all parlays with just those two teams win.
A lot of people like to use Round Robins with underdogs. Maybe not all of the underdogs win, but some of them probably will, so that will increase your chances of making money.
These are an alternate to betting a regular parlay. There is nothing more frustrating than winning three legs of a parlay and losing the fourth. With Round Robin betting, you can still win parlays, even if not all of the teams win.
---
MLB Betting Site FAQ
Are Online MLB Betting Sites Legal?
Yes. All the MLB online sportsbooks listed on ATS.io is licensed and legal in the US.
Where Can I Bet On Baseball.
Currently their are 17 states which you can legally bet on baseball at a online sportsbook.
Are all MLB Sportsbooks Safe To Bet At?
No. There are many online MLB betting sites that are located in offshore locations that scam users out of money. Stick to the legal licensed US online baseball betting sites listed here