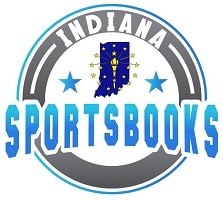 Legal sports betting in Indiana is here! In October of 2019, Draftkings launched their online sportsbook and sports betting app, followed by BetMGM, Pointsbet, BetRivers and Fanduel. Now with the addition of William Hill and Caesars bettors win the boards of Indiana have 7 sportsbooks to choose from!
At ATS.io, we take the time to rank the best Indiana sports betting operators using a variety of different considerations and factors, including the betting interface and technology, the catalog of sports betting markets and odds, including live betting and in-play wagering, the look and appearance, and the overall user experience, signup bonuses are detailed below for you here to offer you the most comprehensive review of all the legal sports betting apps, online sportsbooks and casinos in Indiana.
Top Indiana Sportsbook Bonuses
Best Indiana Sportsbook Reviews

Risk Free First Bet
1X
Up To $600
BetMGM
Indiana became the fourth state for BetMGM following Nevada, New Jersey, and West Virginia in February 2020 through a license with Belterra Resort. This world-renowned gambling brand offers several different free bet promotions each week and a 100% Deposit match if you sign up through us at ATS.
BetMGM is a trusted and recognized name in the gambling industry and is one of our top-rated sports betting sites & app based on our review.

Match Bonus
1 Rollover
$250
PointsBet
The Australia-based PointsBet made Indiana its third US state after its entry into the New Jersey and Iowa markets. The PointsBet app went live on March 6, 2020 in Indiana and brought its unique and groundbreaking PointsBetting system to mobile users in the Hoosier State that allows for a higher-risk, higher-reward betting strategy.
PointsBet has its license through the Hollywood Casino Lawrenceburg and offers Odds Boosts and up to a $1000 sign-up bonus with our promo code ATS100.


Up To $250 Match
1X
$250
BetRivers
BetRivers online sportsbook launched its Indiana sports betting app on October 3, 2019, the first date that sportsbook apps could launch in the Hoosier State. BetRivers has its license through the French Lick Casino & Resort and has emerged as a very popular betting option in Indiana and from residents of surrounding states looking to bet.
BetRivers has a Match Bonus through ATS that will match 100% of your deposit up to $250 and offers one of the best rewards programs in the industry. BetRivers offers fast payouts and stands up against any app in the online sports gambling space.


20% Deposit Bonus
$1 Bonus Per $25 Wagered
$1000
DraftKings
DraftKings Sportsbook was one of the first Indiana mobile betting apps to launch in the Hoosier State on October 3, 2019, thefirst date that the operators were allowed to go live. DraftKings has a license through the Ameristar East Chicago Casino Resort and has been a very popular retail and mobile sports betting destination both within the state and from the Chicago metro market.
DraftKings consistently offers promotions for customers and a bonus through us at ATS could be worth up to $1000. Signup Bonus of $1000 – Is broken down into two parts, Risk free first bet of up $500 & up to $500 in bonus funds both equal 20% of initial deposit.

Risk Free First Bet
NA
$500
William Hill
William Hill Sportsbook was a little late to the party in Indiana, launching on October 29, 2020 with mobile betting. Prior to that, only retail wagering could be done at William Hill's Tropicana Evansville location.
With William Hill now available to the masses in Indiana, one of the world's highest-regarded sportsbooks with a history that dates back to 1934 in London, England should be on your mind as a top-rated sportsbook and a great place to make your wagers.

William Hill offers up to a $500 Risk-Free Bet with your first deposit in Indiana. As far as sports betting options go in the Hoosier State, this is one of the best for live betting and also has the most tenured reputation in the world as far as US sportsbooks go.
Other Mobile Sportsbooks Coming Soon To Indiana
BetAmerica – has expanded its offerings to include betting on sports. The entity, owned by Churchill Downs Inc., got its US start by taking fully-legal horse racing wagers. While horse racing is still a major focus, the end of PASPA has given BetAmerica the opportunity to truly be a one-stop shop for all things wagering in the world of sports. BetAmerica offers 10-cent lines on baseball up to -130, 15-cent lines up to -160, and also has very fair odds for NFL, NBA, NHL, college football, college basketball, soccer, and all of the other sports betting markets.
Caesars – went live with its mobile app & betting site in Indiana in May 2020 through its license at the Horseshoe Hammond Casino, which has been an extremely popular retail sportsbook with commuters from Chicago. Caesars is one of the most trusted names in North American gambling and is the partner for a total of seven retail locations in Indiana to go along with its mobile app.
What Are The Best Sportsbooks In Indiana?
BetMGM – Has the Best Signup Promotion and weekly bet 1 to win 100 promos, along with a excellent sports betting app.
PointsBet – The Best collection of prop bets and odds boosters
DraftKings – Best website and interface for users.
BetRivers – Best betting app available for download on its website!
Step By Step On How To Bet On Sports Online In Indiana:
If you've been thinking about joining the thousands of people that place sports bets in Indiana, it's time to learn how to bet on sports in Indiana.
Sports betting in Indiana began in 2019 and really took offer when online and mobile wagering was launched in October of that year. Now, Indiana takes in hundreds of millions of dollars in bets each month and those numbers should only continue to grow as more and more people get comfortable betting on sports.
There are a lot of different places to bet with Indiana sports betting. The vast majority of people place their bets on a smartphone or a computer through the operator's app or website. If you prefer to be old-school or want to enjoy some sports and make bets in person, you can bet at the various casinos and racetracks throughout the state.
The process to sign up and make a deposit in Indiana is extremely easy. It is designed to be that way to encourage as many people as possible to get involved. There are resources out there to help those that take it a little bit too far. Each state is serious about problem gambling and most of the apps even have safeguards in place where you can limit yourself on a daily, weekly, or monthly basis.
Indiana is a "Remote Registration" state, which means that you can sign up for one of the Indiana sportsbooks from anywhere, meaning inside the state or outside of the state. You just have to physically be located in the state of Indiana in order to make a deposit or place bets.
Another option is to sign up in-person at the retail sportsbooks at places like Ameristar East Chicago, Blue Chip, Belterra, Horseshoe, French Lick, or any of the other gambling establishments in the Hoosier State.
Let's take a deeper look How Do I Place A Bet In Indiana?
Step 1: Pick the Right Online Sportsbook for You –
Experienced bettors will tell you that having an account at multiple sportsbooks is the best option because you can shop around for the best odds, but for those just starting out, pick a place that allows you to feel comfortable.
You might choose DraftKings, for example. It might be because you've heard about them. It might be because you know that they have a Welcome Bonus worth up to $1,000, which is higher than places like BetRivers that will give you up to $250 or William Hill that will give you up to $500.
But, you also have to keep in mind that the higher the bonus, the higher the rollover amount required in order to cash out.
Each sportsbook has different bonus options. Each sportsbook has a unique look. Each sportsbook focuses on different sports or has different promotions. BetMGM may run more daily and weekly promotions, but might be harder for you to navigate than PointsBet.
It is all about personal preference. If you are new to betting on sports, it can be overwhelming. Do your research. Look through our sportsbook reviews. Consider the sports that you want to bet on and where the odds might be the fairest for you.
Step 2. Sign Up at the Sportsbook of Your Choice –
You've done your homework and picked out a sportsbook. Now it is time to sign up. These sportsbooks are laid out in such a way that makes it easy to funnel traffic where it needs to go. The odds are always going to be front and center, but the navigation menu at the top or in the left-hand panel and the offset Sign-Up or Login buttons are always going to be where you expect them to be.
Basic personal information is required. Each sportsbook will need to be able to verify your age and identity through the info that you supply. With legal sports betting, the process is a little bit more detailed, but it isn't any piece of info about yourself that you haven't given out somewhere else.
All sportsbooks have invested in cybersecurity to protect sensitive information. Your personal info, including your banking info, will be kept safe behind multiple layers of encryption technology.
Step 3. Make a Deposit and Get Your Bonus
Deposit methods will vary by sportsbook, but just about all of them will have the basics. You can deposit with a credit or debit card. Most states, including Indiana, offer Prepaid Cards that you can deposit with so your sensitive financial information is not required. You can make an e-check or ACH transaction. Some sportsbooks accept PayPal or other payment processors.
Down the line, it is important to keep in mind that most sportsbooks will process withdrawals in the same manner as your deposit, so choose the method that works best for you.
When you make that first deposit, be sure to enter the necessary promo code to get your bonus or to click on a referral link that directs you to the Registration page. Don't get shut out and leave your bonus behind!
Step 4. Start Betting and Have Fun!
Betting on sports can be a ton of fun. It can add some excitement and intrigue to a game that wouldn't have mattered to you otherwise. It can be a good way to connect with the sports that you love. It can be a way to make some extra money.
But, it is important to know from the start what your goals are. If you just want to have fun and make some small bets, don't let it consume your everyday life. Don't bet what you can't afford to lose. When it becomes a matter of life and death, so to speak, or the difference being paying that utility bill or not, then you've gone too far.
Know what you want to get out of betting on sports right away so that you don't muddy the betting waters.
There are a lot of legal sportsbooks that operate in Indiana. You may find, as mentioned above, that one sportsbook is more inviting or works better for your needs. We'll give you the different places you can bet with and you can decide for yourself.
DraftKings Sportsbook & Betting App
DraftKings Sportsbook operates in Indiana through a license at the Ameristar East Chicago property. That partnership positioned DraftKings well to take advantage of a Chicagoland market that could not bet for several months prior to legal sports betting in Illinois.
DraftKings consistently leads Indiana with the largest betting handle each month and has been the most trusted sportsbook for Hoosiers.
You can get up to a $1,000 sign-up bonus from DraftKings, split between a Risk-Free Bet and a Deposit Match Bonus.
BetMGM Sportsbook & Betting App
BetMGM Sportsbook has its license through Belterra, just a stone's throw from the Kentucky border in the southeastern part of the state. MGM has long been known as one of the top gambling companies in the United States and their reach even extends to resort and casino destinations around the world.
BetMGM has a sign-up bonus worth up to $500.
BetRivers Sportsbook & Betting App
BetRivers Sportsbook was actually the first to go live with online and mobile betting on October 3, 2019. As a result, this is one of the top-ranking states for the BetRivers brand. The license through French Lick Casino & Resort allows BetRivers to take legal wagers in Indiana.
You can get up to $250 with a Deposit Match Bonus from BetRivers.
PointsBet Sportsbook & Betting App
From Australia to the United States, PointsBet has made a really big splash in Indiana and across the United States. The PointsBet app and website went live in March 2020 and has a license through the Hollywood Casino in Lawrenceburg. PointsBet is consistently grabbing a larger market share in the state with its bevy of bonuses and promotions and the revolutionary PointsBetting higher-risk, higher-reward style of betting.
PointsBet offers two different deposit bonuses, with a 100% Deposit Match Bonus up to $250 or up to $1,000 in value with up to a $500 risk-free Fixed Odds wager and up to a $500 risk-free PointsBetting wager.
William Hill Sportsbook
William Hill only recently launched online and mobile betting in Indiana, despite a license through the Tropicana Evansville. William Hill is one of the most trusted sports betting companies in the world and the global brand is even traded on the London Stock Exchange.
William Hill US is the American part of the company and operates in several states, including Indiana.
You can get up to a $500 Deposit Bonus from William Hill.
Other Indiana Sportsbooks
Other sports betting operators in Indiana include FanDuel, BetAmerica, Caesars, and Unibet.
Brick & Mortar Casinos With Sportsbooks In Indiana
| Casino | Address |
| --- | --- |
| Ameristar CasinoResort | 777 Aldis Ave, East Chicago, IN 46312 |
| Hollywood Casino Lawerenceburg | 777 Hollywood Blvd, Lawrenceburg, IN 47025 |
| Indiana Grand Racing & Casino | 4300 N Michigan Rd, Shelbyville, IN 46176 |
| Winner's Circle | 4300 N Michigan Rd, Shelbyville, IN 46176 |
| Winner's Circle | 650 Eastern Blvd, Clarksville, IN 47129 |
| Winner's Circle | 1304 Minnich Rd, New Haven, IN 46774 |
| Belterra Casino Resort | 777 Belterra Dr, Florence, IN 47020 |
| Blue Chip Casino | 777 Blue Chip Dr, Michigan City, IN 46360 |
| French Lick Resort Casino | 8670 IN-56, French Lick, IN 47432 |
| Horseshoe Hammond Casino | 777 Casino Center Dr, Hammond, IN 46320 |
| Harrah's Hoosier Park | 4500 Dan Patch Cir, Anderson, IN 46013 |
| Caesars Southern Indiana Casino | 11999 Casino Center Dr SE, Elizabeth, IN 47117 |
| Tropicana Evansville Casino | 421 NW Riverside Dr, Evansville, IN 47708 |
Indiana Sports Betting News & Promotions
Types Of Indiana Sportsbook & Betting App Bonuses
As mentioned, Indiana's sports betting marketing is highly competitive. To this end, many sportsbooks are offering a wide range of lucrative bonuses and promotions in a bid to win over more customers. Common types of bonuses and promotions to look forward to include:
Sign-Up Bonus
Most sportsbooks in Indiana will reward you just for signing up with them. The sign-up bonuses vary from one sportsbook to another, but they usually include bonus money to boost your bets. The sign-up bonuses also come with varying requirements, depending on the sportsbook – for example, you may be required to wager the bonus money at least 20 times before qualifying for withdrawals.
Free Bets
Many sportsbooks will also offer you free bets for your first wagers. Most sportsbooks also offer free bets regularly in a bid to keep players interested and coming back.
Deposit Bonus
In addition to a sign-up bonus, most sportsbooks will also reward you for your first deposit. Many sportsbooks offer to match players' first deposits by a certain percentage, usually 100% – this means that an initial deposit of $100 will earn you an additional $100 in bonuses. It is also worth noting that many sportsbooks set strict requirements for deposit bonuses.
Accumulator Bonus
Accumulators essentially are paylays, and they basically entail stacking two or more bets on one wager. Accumulators carry higher risks, and, consequently, many sportsbooks offer to boost their players' rewards using accumulator bonuses. The bonus can range anywhere from 1% to 100%, depending on the sportsbooks and types/sizes of bets made.
Roll-Over Bonus
The roll-over bonus is one of the more complicated bonuses on offer. For example, if a player deposits $500 and gets a deposit of $500, he/she will have $1,000 to gamble with. If the bonus requires a 5X rollover, the player will be required to bet at least five times this amount. As such, players are urged to be careful when committing to the terms of rollover bonuses.
Mobile Bonus
Mobile gadgets, such as smartphones and tablets, are preferable to PCs because of their portability. To this end, Google reports that most people are turning to mobile devices for their online activities. There is an opportunity in this for sportsbooks, as it means that players would bet more through their mobile devices. To this end, most sportsbooks offer lucrative bonuses for players to download their mobile applications.
Refer-a-Friend Promotion
The refer-a-friend program is another lucrative strategy that sportsbooks use to attract more clients. This program involves turning the sportsbooks' current clients into ambassadors by promising them rewards for each person that they successfully refer to them.
What Sport Teams Can I Bet On In Indiana?
Indiana has plenty of local teams, and the majority of them are eligible for betting. The five most popular Indiana teams that are worth reviewing and wagering on are:
Indianapolis Colts – Indiana Colts are one of the team's to watch in the state's NFL scene. Bettors can bet on the team from the preseason thru the playoffs. Learn how to bet in Indianapolis
Indiana Pacers – Indiana Pacers are one of the teams dominating the NBA scene. There are plenty of betting options under each Pacer's game, including most of those discussed above.
Indiana Hoosiers – Indiana Hoosiers have made a name for themselves in the football and basketball scenes. Betting options include in-play betting and futures and props for college football.
Notre Dame Fighting Irish – The Notre Dame Fighting Irish are another team to watch in the basketball and football scenes. Betting options include live betting and futures and props for college basketball and football games.
Purdue Boilermakers – The Purdue Boilermakers also excel in basketball and football, and they share the same betting options as the Notre Dame Fighting Irish and most other teams.
P.S. Remember: there are dozens of teams to bet on in Indiana. There are lots of other popular sports and teams to bet on including, MLB, NFL, College Football & Basketball, NBA, NHL, UFC, golf, tennis, and NASCAR, among others.
What Type Of Sports Bets Can I Make In Indiana?
Sportsbooks in Indiana offer a wide range of sports betting options, ranging from the all-popular moneyline to the more dynamic player futures. Here is an overview of every listed betting option:
Indiana Sports Betting FAQ's
Different sportsbooks will have different payment processors. Just about all of the sportsbooks in Indiana and in other states accept Visa, Mastercard, bank transfers, ACH/e-check deposits, and many sportsbooks also offer Prepaid Plus cards that you can load in order to deposit money.
If you want the full sports betting experience, you can deposit money at the retail sportsbook or at the cage for the casino. Otherwise, you can use a variety of different methods to sign up. Unlike the state of Iowa, where users have to sign up in person, you can sign up anywhere in the state of Indiana for DraftKings, Fanduel, or BetRivers and that will also be the case as other operators get going.
Anyone 21 years or older may place bets in person, online or via a mobile device.
Summary Of How To Bet In Indiana
It is very easy to bet on sports in Indiana. You can bet from the comfort and convenience of home on a smartphone or on your computer. All you have to do is follow the simple steps to sign up and to make a deposit. A deposit bonus is always a good idea to give you a head start with your bankroll.
Places like DraftKings, BetMGM, BetRivers, William Hill, and PointsBet are all reputable sportsbooks with odds on all of the sports betting markets that you would expect to see and all of the different bet types, such as money lines, spreads, totals, props, futures, and in-game live betting.
Here at ATS, we are always available to help, so don't hesitate to contact us or to look through our other pages and sportsbook reviews to find answers to any questions you may have.