2020 Best Indiana Sports Betting Apps & Indiana Sportsbook Reviews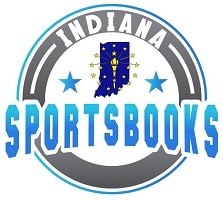 Indiana Sports betting is here! Thank you Gov. Eric Holcomb! With his signature in early May on the bill H1015 Legal Sports Betting is now live at all Indiana sportsbooks! Local casinos moved quickly and by September, 2019 opened sportsbooks in every one of them. By October Draftkings opened their online sportsbook and Indiana sports betting app, followed by BetMGM, Pointsbet, BetRivers and Fanduel launching their Indiana betting apps.
Now its time to get your own Indiana betting account or accounts(for line shopping and taking advantage of bonuses!). At ATS, we take the time to rank the best Indiana sports betting operators using a variety of different considerations and factors, including the betting interface and technology, the catalog of sports betting markets and odds, including live betting and in-play wagering, the look and appearance, and the overall user experience, signup bonuses and re-up deposits all of which are detailed below for you.
Below is our most current list of the best online sportsbooks and mobile betting apps in Indiana, and we've placed our complete list of betting sites and sportsbook reviews here to offer you the most comprehensive review of all the legal sports betting apps, online sportsbooks and casinos in Indiana.
Best Indiana Sports Betting Apps:
Indiana Sportsbook Reviews
BetMGM Sportsbook – Indiana became the fourth state for BetMGM following Nevada, New Jersey, and West Virginia in February 2020 through a license with Belterra Resort. This world-renowned gambling brand offers several different free bet promotions each week and a 100% Deposit match if you sign up through us at ATS. BetMGM is a trusted and recognized name in the gambling industry and is one of our top-rated sports betting sites & app based on our review.
BetRivers Sportsbook – launched its Indiana sports betting app on October 3, 2019, the first date that sportsbook apps could launch in the Hoosier State. BetRivers has its license through the French Lick Casino & Resort and has emerged as a very popular betting option in Indiana and from residents of surrounding states looking to bet. BetRivers has a Match Bonus through ATS that will match 100% of your deposit up to $250 and offers one of the best rewards programs in the industry. BetRivers offers fast payouts and stands up against any app in the online sports gambling space.
DraftKings Sportsbook – was one of the first Indiana mobile betting apps to launch in the Hoosier State on October 3, 2019, the first date that the operators were allowed to go live. DraftKings has a license through the Ameristar East Chicago Casino Resort and has been a very popular retail and mobile sports betting destination both within the state and from the Chicago metro market. DraftKings consistently offers promotions for customers and a bonus through us at ATS could be worth up to $1000. Signup Bonus of $1000 – Is broken down into two parts, Risk free first bet of up $500 & up to $500 in bonus funds both equal 20% of initial deposit.
PointsBet – The Australia-based PointsBet made Indiana its third US state after its entry into the New Jersey and Iowa markets. The PointsBet app went live on March 6, 2020 in Indiana and brought its unique and groundbreaking PointsBetting system to mobile users in the Hoosier State that allows for a higher-risk, higher-reward betting strategy. PointsBet has its license through the Hollywood Casino Lawrenceburg and offers Odds Boosts and up to a $1000 sign-up bonus with our promo code ATS.
BetAmerica – has expanded its offerings to include betting on sports. The entity, owned by Churchill Downs Inc., got its US start by taking fully-legal horse racing wagers. While horse racing is still a major focus, the end of PASPA has given BetAmerica the opportunity to truly be a one-stop shop for all things wagering in the world of sports. BetAmerica offers 10-cent lines on baseball up to -130, 15-cent lines up to -160, and also has very fair odds for NFL, NBA, NHL, college football, college basketball, soccer, and all of the other sports betting markets.
Caesars – went live with its mobile app & betting site in Indiana in May 2020 through its license at the Horseshoe Hammond Casino, which has been an extremely popular retail sportsbook with commuters from Chicago. Caesars is one of the most trusted names in North American gambling and is the partner for a total of seven retail locations in Indiana to go along with its mobile app.
Sports Betting In Indiana How To
Whether you simply want to give sports betting a try or know your way around an odds screen and a betting board, the process to sign up can be a little bit confusing. It isn't meant to be that way, but there are a lot of important security measures that have been mandated by the states and the bodies that oversee legalized wagering.
It can save you a lot of frustration and heartache by knowing exactly what to do. Let's say you live in the Hoosier State and want to try your hand at betting on some basketball. In the past, you would have to find a local bookie or some other means of getting involved. Because Indiana is one of the states that took advantage of the Supreme Court decision to overturn PASPA, you are in luck!
All you have to do is take the necessary steps to sign up for a sportsbook through its website or the app.
Different sportsbooks will have different payment processors. Just about all of the sportsbooks in Indiana and in other states accept Visa, Mastercard, bank transfers, ACH/e-check deposits, and many sportsbooks also offer Prepaid Plus cards that you can load in order to deposit money.
If you want the full sports betting experience, you can deposit money at the retail sportsbook or at the cage for the casino. Otherwise, you can use a variety of different methods to sign up. Unlike the state of Iowa, where users have to sign up in person, you can sign up anywhere in the state of Indiana for DraftKings, Fanduel, or BetRivers and that will also be the case as other operators get going.
Types of Sportsbook Bonuses & Promotions Available In Indiana
As mentioned, Indiana's sports betting marketing is highly competitive. To this end, many sportsbooks are offering a wide range of lucrative bonuses and promotions in a bid to win over more customers. Common types of bonuses and promotions to look forward to include:
Sign-Up Bonus
Most sportsbooks in Indiana will reward you just for signing up with them. The sign-up bonuses vary from one sportsbook to another, but they usually include bonus money to boost your bets. The sign-up bonuses also come with varying requirements, depending on the sportsbook – for example, you may be required to wager the bonus money at least 20 times before qualifying for withdrawals.
Free Bets
Many sportsbooks will also offer you free bets for your first wagers. Most sportsbooks also offer free bets regularly in a bid to keep players interested and coming back.
Deposit Bonus
In addition to a sign-up bonus, most sportsbooks will also reward you for your first deposit. Many sportsbooks offer to match players' first deposits by a certain percentage, usually 100% – this means that an initial deposit of $100 will earn you an additional $100 in bonuses. It is also worth noting that many sportsbooks set strict requirements for deposit bonuses.
Accumulator Bonus
Accumulators essentially are paylays, and they basically entail stacking two or more bets on one wager. Accumulators carry higher risks, and, consequently, many sportsbooks offer to boost their players' rewards using accumulator bonuses. The bonus can range anywhere from 1% to 100%, depending on the sportsbooks and types/sizes of bets made.
Roll-Over Bonus
The roll-over bonus is one of the more complicated bonuses on offer. For example, if a player deposits $500 and gets a deposit of $500, he/she will have $1,000 to gamble with. If the bonus requires a 5X rollover, the player will be required to bet at least five times this amount. As such, players are urged to be careful when committing to the terms of rollover bonuses.
Mobile Bonus
Mobile gadgets, such as smartphones and tablets, are preferable to PCs because of their portability. To this end, Google reports that most people are turning to mobile devices for their online activities. There is an opportunity in this for sportsbooks, as it means that players would bet more through their mobile devices. To this end, most sportsbooks offer lucrative bonuses for players to download their mobile applications.
Refer-a-Friend Promotion
The refer-a-friend program is another lucrative strategy that sportsbooks use to attract more clients. This program involves turning the sportsbooks' current clients into ambassadors by promising them rewards for each person that they successfully refer to them.
Where can I bet on sports in Indiana?
The easiest and most convenient way to bet on sports is from the comfort of home or any barstool. Because of the way that the language is written in the bill that paved the way for legal sports gambling in Indiana, you can bet from anywhere, so long as you are located within the state borders. Geolocation tracking confirms that you are physically in Indiana. You cannot go to Ohio, Illinois, or Kentucky and access your real money account.
If you want, you can spend a football Sunday or a busy college basketball Saturday at the retail sportsbooks. At time of writing, there are 15 retail sportsbooks in Indiana, including places like Ameristar East Chicago, Horseshoe Hammond, French Lick Resort, Indiana Grand, and Belterra.
Each sportsbook in the state is partnered with somebody to run the sports betting operations. For example, BetMGM launches with Boyd's Belterra casino, Ameristar Casino Resort is with DraftKings. Belterra and Blue Chip are with Fanduel. French Lick is paired with Rush Street Interactive, which has a partnership with BetRivers. More operators will be coming, as Caesars has operations at Harrah's Hoosier Park and various other properties and BetAmerica is working with Rising Star Casino. Expect William Hill to arrive soon as well due to its partnership with Tropicana Evansville Casino.
Where Kind of Sports Bets Can I Make In Indiana?
Sportsbooks in Indiana offer a wide range of sports betting options, ranging from the all-popular moneyline to the more dynamic player futures. Here is an overview of every listed betting option:
Indiana Sports Teams To Bet On
Indiana has plenty of teams, and the majority of them are eligible for betting. The five most popular teams that are worth reviewing and wagering on are:
Indiana Colts – Indiana Colts are one of the team's to watch in the state's NFL scene. Bettors can bet on the team from the preseason to the playoffs.
Indiana Pacers – Indiana Pacers are one of the teams dominating the NBA scene. There are plenty of betting options under each Pacer's game, including most of those discussed above.
Indiana Hoosiers – Indiana Hoosiers have made a name for themselves in the football and basketball scenes. Betting options include in-play betting and futures and props for college football.
Notre Dame Fighting Irish – The Notre Dame Fighting Irish are another team to watch in the basketball and football scenes. Betting options include live betting and futures and props for college basketball and football games.
Purdue Boilermakers – The Purdue Boilermakers also excel in basketball and football, and they share the same betting options as the Notre Dame Fighting Irish and most other teams.
P.S. Remember: there are dozens of teams to bet on in Indiana. There are lots of popular sports in the state, including UFC, golf, tennis, and NASCAR, among others. However, there are no betting options for Major League Baseball and the National Hockey League.
What Can ATS.io Do For Me When Betting In Indiana?
We may be just a little bit biased, but here at ATS, we provide comprehensive sportsbook reviews and helpful articles to help you know where to bet and how to bet. We also partake in affiliate marketing with the sportsbooks, which allows us to offer our readers some of the best promo codes and bonus offers in the business.
If you want to bet on sports in Indiana, be sure to look around at the information that we offer so that you can make an informed decision about where to bet on sports and so that you know to go step-by-step through the process of getting signed up.
Current and Coming Online Sportsbooks:
| Sportsbook | Launch Date |
| --- | --- |
| DraftKings Sportsbook | Oct. 3, 2019 |
| FanDuel Sportsbook | Oct. 26, 2019 |
| BetRivers | Oct. 3, 2019 |
| BetMGM | Feb. 25, 2020 |
| PointsBet | Mar. 6, 2020 |
| BetAmerica | Jan 1, 2020 |
| Fox Bet | TBD |
| William Hill | TBD |
| Caesars Sportsbook | TBD |
History Of Sports Betting In Indiana
Sports have been engrained in the social framework of the state of Indiana for a long time. Basketball, both college and the NBA, has extremely deep roots in the Hoosier State. For a state so invested and engaged in sports, it was only a matter of time until legalized sports betting would begin.
That time was September 1, 2019. The Supreme Court decision to overturn the Professional and Amateur Sports Protection Act (PASPA) opened up the market for states that were previously not permitted to offer wagering on sports. Indiana was one of them and the state moved quickly to find an agreeable solution for all sides to drum up more revenue from its casinos.
It was HB1015 that Governor Eric Holcomb signed into law on May 8, 2019, less than a year after the landmark Supreme Court decision. That bill allowed licensed sports betting operators to take wagers on professional sports and college sports. The bill also included provisions for mobile sports betting, which will start in the state in October. Interestingly, the bill would have gone into law with or without Holcomb's signature, but he did ultimately sign the proposal. As a corollary effect, the bill also included provisions to add table games to the existing race tracks.
The process in the state was accelerated because of industry-imposed deadlines regarding the football season. Even though Indiana is a true blue basketball state, football drives the bus in the sports gambling industry and the operators wanted to get up and running before the kickoff of the 2019 NFL season. That goal was reached and now the Hoosier State is fully invested on Sundays and every other day of the week.
The process was expedited to get going before the football season, but basketball, hockey, baseball, auto racing, and all of the major US and European markets are open for wagering. Imagine that. You can bet on the Indianapolis 500 while sitting AT the Indy 500. Or the Brickyard. Or you can bet the Final Four at Lucas Oil Stadium. Or, of course, a Colts game.
Like the other states that have adopted legalized wagering, use of the apps is restricted to those that are physically in the state of Indiana. Those in bordering states like Ohio, Kentucky, Michigan, and Illinois are able to sign up in person for an account and then download the apps, but they cannot place bets unless geolocation technology places them in the state of Indiana.
Indiana's casinos moved quickly because of a low $100,000 licensing fee to start and a reasonable $50,000 annual renewal fee. Furthermore, the 9.5% tax rate, which is somewhere in the middle as far as most states go, isn't too bad for the operators.
Many of the same names that you recognize in states like New York, New Jersey, Iowa, and Pennsylvania are also partnering up with Indiana casinos for sports betting. In total, there are 14 casinos in Indiana and all of them are either authorized to take sports bets or are in the process of being cleared.
As far as those partnerships, Scientific Games appears to be the big winner in Indiana. DraftKings, FanDuel, Rush Street Interactive, Kambi, BetAmerica, and William Hill are also major players in the state. All casinos are governed by the Indiana Gaming Commission.
The sports betting law in Iowa states that casinos can have two partnerships, or "skins". The law in Indiana expands that to three, so we could see several sportsbook operators setting up licensing with these casinos in the not too distant future, which would create an extremely competitive betting market in the state. Operators like PointsBet, Fox Bet, theScore, and SugarHouse could be getting involved down the line.
The expansion of mobile sports wagering in the state is unlikely to include casinos or poker anytime soon, but the convenience of being able to bet from your couch, a restaurant, a bar, or anywhere else that Indianans are located will bring a big financial windfall to the state. Mobile sports betting also opens the state up for action from residents of border towns.
Indiana was the 10th state to adopt sports betting and the early returns now that the law has gone into effect have been impressive. If you are in Indiana or one of the neighboring states, take a trip to one of the physical sportsbooks. When mobile wagering starts in October, download the apps, sign up for an account, and start sports wagering in the Hoosier State!
How Has Mobile Sports Betting Done In Indiana?
Mobile betting in Indiana has been a smashing success. Honestly, everybody says that there are no locks in sports betting, but this was a lock. Mobile sports betting was going to thrive in Indiana. The Hoosier State is perfectly located because surrounding states don't have legal sports betting yet. That means a whole lot of money from Chicago. That means a whole lot of money from Cincinnati and Louisville. And, of course, keeping money within the state from Indianapolis.
September revenue figures from the state of Indiana were off the charts. Not surprisingly, the retail sportsbooks closest to Chicago did the best, followed by the retail sportsbooks closest to Cincinnati, followed by the retail sportsbooks closest to Indianapolis.
Guess what the September revenue figures were missing? Mobile sports wagering in Indiana! Mobile and online sports betting went live the first week of October in the state of Indiana with the launches of DraftKings and BetRivers. During the last week of October, the FanDuel Sportsbook app went live.
Geolocation tracking from GeoComply illustrates how bettors in neighboring states get down. Much like what we've seen in New Jersey, bettors are being resourceful. How can I bet on sports in New York? You either have to live near a retail sportsbook in upstate New York or make that trip from New York City or Buffalo to a state that allows online sports betting.
Residents from Chicago are hopping on I-94, crossing the border, firing up their chosen apps, and are getting their bets in. It is the same from Cincinnati and Louisville. Bettors in and around Indianapolis don't have to be burdened with going to the casino. They can bet from home. So can residents in Gary, French Lick, Hammond, South Bend, and Fort Wayne. It is so easy.
More operators will be going online in the coming months in Indiana, but for now, the market is owned by DraftKings, BetRivers, and FanDuel. William Hill and BetAmerica are some of the other operators with retail sportsbook licenses, but they have yet to go online.
Therefore, our focus will be to look at BetMGM, DraftKings, BetRivers, and FanDuel as great options for those from Illinois, Ohio, Michigan, Kentucky and Wisconsin
Frequently Asked Indiana Sports Betting Questions
| Casino | Address |
| --- | --- |
| Ameristar CasinoResort | 777 Aldis Ave, East Chicago, IN 46312 |
| Hollywood Casino Lawerenceburg | 777 Hollywood Blvd, Lawrenceburg, IN 47025 |
| Indiana Grand Racing & Casino | 4300 N Michigan Rd, Shelbyville, IN 46176 |
| Winner's Circle | 4300 N Michigan Rd, Shelbyville, IN 46176 |
| Winner's Circle | 650 Eastern Blvd, Clarksville, IN 47129 |
| Winner's Circle | 1304 Minnich Rd, New Haven, IN 46774 |
| Belterra Casino Resort | 777 Belterra Dr, Florence, IN 47020 |
| Blue Chip Casino | 777 Blue Chip Dr, Michigan City, IN 46360 |
| French Lick Resort Casino | 8670 IN-56, French Lick, IN 47432 |
| Horseshoe Hammond Casino | 777 Casino Center Dr, Hammond, IN 46320 |
| Harrah's Hoosier Park | 4500 Dan Patch Cir, Anderson, IN 46013 |
| Caesars Southern Indiana Casino | 11999 Casino Center Dr SE, Elizabeth, IN 47117 |
| Tropicana Evansville Casino | 421 NW Riverside Dr, Evansville, IN 47708 |
| | |
What Are The Online Sports Betting Partnerships In Indiana?
Instead of Indiana Casinos, Race Tracks and other operators developing sportsbooks, sports betting websites and mobile apps from scratch, these operators team up with existing sportsbook operators.
| Casino | Sportsbook partners |
| --- | --- |
| Ameristar Casino Resort | DraftKings Sportsbook |
| Belterra Casino Resort | FanDuel Sportsbook |
| Blue Chip Casino | FanDuel Sportsbook |
| French Lick Resort Casino | Rush Street Interactive |
| Harrah's Hoosier Park | Caesars Sports |
| Hollywood Casino Lawrenceburg | Kambi |
| Horseshoe Hammond Casino | Caesars Sports |
| Horseshoe Southern Indiana Hotel & Casino | Caesars Sports |
| Indiana Grand Racing & Casino | Caesars Sports |
| Majestic Star Casino | USA Sports Gaming |
| Rising Star Casino Resort | BetAmerica |
| Tropicana Evansville Casino | William Hill |
| Winner's Circle Clarksville | Caesars Sports |
| Winner's Circle Indianapolis | Caesars Sports |
| Winner's Circle New Haven | Caesars Sports |
| | |