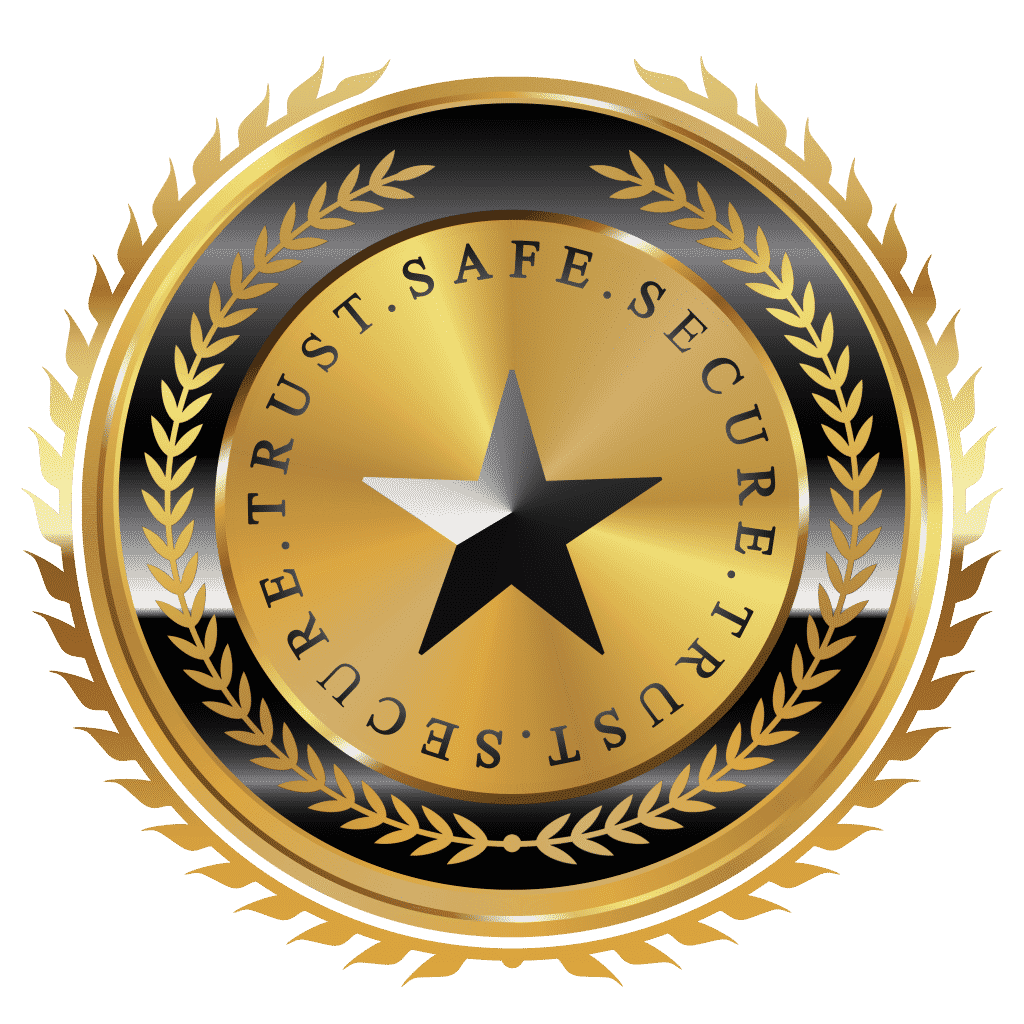 The booming legal sports betting industry in the United States won't stop growing anytime soon. The big players will always get the biggest market shares, but that won't stop additional sportsbook companies from sprouting up to see how well they can do with so many potential bettors across the country.
Here at ATS, we want to direct you to the best sportsbooks. The most reputable. The best bonuses. The biggest collection of betting odds. The places that will treat you fairly.
We'll elaborate more on the criteria, but here is a list of the top US sportsbooks:
Top Online US Sportsbook Rankings

100% Match Bet Bonus
1X
Up To $600
BetMGM
BetMGM Sportsbook is a global leader in gaming and that extensive reach applies to betting on sports as well. With resort and casino properties around the world and a lot of experienced people at the controls, BetMGM Sportsbook is safe, secure, reliable, and a recognizable name from years of treating its players the right way.
The beauty of BetMGM is that a longstanding presence in Nevada meant a great foundation for posting betting odds and booking games and the other states that have some different rules on what can be posted and what can't means that you get a wide variety of betting options from leagues around the globe.

At present, BetMGM services Colorado, Indiana, Iowa, Michigan, Nevada, New Jersey, Pennsylvania, Tennessee, and West Virginia as the self-proclaimed King of Sportsbooks. It is a bold statement to make, but one that BetMGM manages to live up to, at least in our minds as the top US sportsbook.

4 RISK-FREE BETS
1 Rollover
$1000
PointsBet
PointsBet Sportsbook has been very aggressive in asserting itself into the US sports betting market. The Australia-based company with American headquarters in Denver is emerging as one of the top places to bet for those that want to bet on the basics.
PointsBet will fall short sometimes with its prop betting and futures betting offering, but more than makes up for it with tons of daily and weekly promotions, including reduced juice or no juice spreads. The innovative PointsBetting higher-risk, higher-reward system allows users to gamble a little more and win based on how "right" or how "wrong" they were.

PointsBet Sportsbook is up and running in Colorado, Illinois, Indiana, Iowa, Michigan, New Jersey, and Tennessee.

Up To $250 Match
1X
$250
BetRivers
It was once uttered that "If you aren't first, you're last". Well, that isn't entirely true, but it is worth noting that BetRivers was the first sportsbook to take bets in Indiana and also in Illinois. A trailblazer and an innovator in this business, BetRivers Sportsbook is a name that you should know and you should trust.
Some places can live on name recognition alone. Maybe BetRivers isn't completely one of those places, but the look and feel of the mobile app and the website might be the sharpest and sleekest in the business and being easy on the eyes has always been a way to get ahead.

BetRivers has a presence in Colorado, Illinois, Indiana, Iowa, Michigan, New Jersey (under the PlaySugarHouse name), and Pennsylvania. More states are soon to come for this rapidly-growing sportsbook operator that offers fair lines, a sterling reputation, and a great customer experience.

20% Deposit Bonus
$1 Bonus Per $25 Wagered
$1000
DraftKings
DraftKings Sportsbook wouldn't reach the popularity that it has without being one the best. This is a sportsbook that does not shy away from risk, as just about every betting market imaginable is listed and DraftKings also has one of the biggest collections of prop bets on all markets and events.
Other places offer more of a casino presence, but DraftKings does that have daily fantasy arm attached to it, which is something that certainly resonates with a lot of sports betting enthusiasts.

DraftKings has online betting and retail wagering in lots of states as an operator with perhaps the biggest reach of them all. For online and mobile betting, DraftKings is in Colorado, Indiana, Illinois, Iowa, New Jersey, New Hampshire, Pennsylvania, Tennessee, and West Virginia, with retail-only betting in Mississippi and New York.

Double Your Deposit
1x Rollover
$300
SportsBetting.Com
SportsBetting.com is probably the least recognizable name on this list, but we'll call it our little secret. Part of the reason why SportsBetting.com doesn't have a lot of notoriety is because it is only legal in Colorado for now, but additional states will be coming in the near future.
Of the places on this list that service Colorado, SportsBetting.com has the best sign-up bonuses. Sometimes you can get a Risk-Free Week of betting up to $1,000. Most places offer you one risk-free bet and that's that. SportsBetting.com gives you a lot of leeway in your first week so that you can try the site on for size. Other times you'll get a 200% or 300% Deposit Match Bonus on your initial deposit.

They rotate the sign-up bonuses, but once you get all signed up and get your bonus, this is a site that has a lot to offer, with fair odds on all of the major sports betting markets and the niche ones like boxing, UFC, tennis, and soccer as well.

Rick Free First Bet
NA
$500
William Hill
If you know anything about sports betting, then you know the name William Hill. Outside of BetMGM, all of these other sports betting operators are toddlers compared to William Hill. William Hill US is a relatively new development that dates back to 2012, but the William Hill Sportsbook brand dates back to 1934 in London, England.
This is a publicly-traded company on the London Stock Exchange. That certainly speaks to a high-class reputation, a long history of Responsible Gaming, and a whole lot of satisfied customers.

William Hill has a major presence in the United States, with online and mobile wagering in Colorado, Illinois, Indiana, Iowa, Michigan, Nevada, New Jersey, Pennsylvania, and West Virginia to go along with retail betting in Washington D.C., Mississippi, New Mexico, and Rhode Island.

First Bet Refund
Issued As Site Credit
100
FanDuel
Like DraftKings, the DFS operator turned sports betting company FanDuel has a large presence in the US marketplace. Many have defaulted to FanDuel from their days of playing DFS or from the marketing barrage that took place shortly after PASPA was repealed.
FanDuel wouldn't have gotten to be that popular if it was a place where players were treated improperly or unfairly. It is an efficiently-run sportsbook that offers reasonable prices on all of the major betting events. While not our favorite, it would be ludicrous to leave it off of a list of the top US sportsbooks.
What Makes A Top US Sportsbook?
The fact is that everybody's opinion is different because it all depends on what he or she is looking for in a sportsbook. That's why we've ranked our top US sportsbooks based on a variety of factors. We've considered everything from the user experience to the sign-up bonus to the look and feel to the reputation and the ease of use.
Ultimately, each individual will decide what means the most and will sign up at a sportsbook or multiple sportsbooks accordingly. We've been in and around the industry for a long time, long before PASPA was overturned, so we've had a lot of years in terms of knowing what to look for and knowing what our readers value the most.
Let's expand on some of those points.
Odds, Odds, and More Odds
The most frustrating element of any sportsbook is to be limited. While most bettors are going to wager on sides, totals, and money lines, there are going to be other action seekers and bettors looking for alternative ways to bet on the games. That means prop betting. That means futures betting. That means "derivative" betting, like first quarters or first halves.
Sportsbooks have to be able to cater to all sorts of customer interests by offering all of the major sports, like the NFL and NBA, but also global markets like soccer, tennis, mixed martial arts, and motor sports. The best US sportsbooks have odds on all of those and multiple ways to bet into those games and events.
Safety, Security, and Sensibility
Bettors want to know that their funds are safe and secure, not to mention the personal information that they provided in order to get signed up. The top US sportsbooks use state-of-the-art encryption technology and cybersecurity measures to protect the sensitive information of their users.
Customers also don't want to have to jump through a bunch of hoops to start process. The sign-up and registration processes need to be streamlined and sensible. Nobody wants to feel stupid by not being able to figure something out. The process of signing up should be easy and it should be expressed that your personal and financial information is safe and secure because peace of mind means a lot.
Deposits and Withdrawals
Betting has always been available in the global sports betting while operating in what could best be described as a grey area. Those operators were licensed in their particular jurisdictions, but customers had no recourse if their funds were held up or something didn't go through.
The beauty of the legal sports betting industry is that none of that can happen. There are safeguards in place and they have to adhere to strict protocols and regulations. That includes the area of deposits and withdrawals. These are pretty much standardized across the US betting landscape, with options like credit or debit card, electronic bank transfers, Prepaid Cards, third-party payment processors like PayPal, or cash at the casino cage.
If you want a withdrawal, you will get your money when you ask for it. If you need to make a deposit, that process is simple and perfectly legal. Any top US sportsbook will have these procedures down pat.
This is a very competitive industry. Unless you have some sort of brand loyalty, you are looking for the best deal. The best sign-up bonuses and the best opportunities to use promotions and offers to improve your bottom line. Top US sportsbooks offer competitive sign-up bonuses. Some will definitely be better than others, but that is part of the give and take and the determinations that you have to make as far as the best sportsbook for you.
A lot of sportsbooks offer New User Offers like Boosted Odds or other freebies in collaboration with a sign-up bonus to get you to sign up. Other sportsbooks simply offer lots of daily and weekly promotions that will help bolster your chances of winning after you've already signed up.
Every sportsbook approaches this differently, so do your research by looking at our sportsbook reviews and see which one appeals to you the most.
The User Experience
Frankly, this is a broad topic, but you want to be happy and comfortable with where you bet. Are the odds hard to read? Is it challenging to find what you want to find? Does the color scheme not work for you? Is the front page too messy? Is the menu too hard to navigate?
These are all things that will sour your experience. They are also things that could prevent you from finding what you want in a reasonable amount of time, which could cause you to miss live betting lines or not get a bet in before the game begins. Nobody wants that.
Make sure that you are comfortable with the layout. Make sure that the Live Betting or In-Play Betting interface is easy to understand and works well on your mobile device or computer. Ensure that things are clearly marked, so you don't lock in the wrong bet or select something incorrectly.
All of this really matters because you and only you are using that app, so it has to be something that you like.
The Customer Service Experience
Maybe this could have gone under the previous heading, but it is important to know that if you need help, you can get it. Sometimes issues pop up and you need assistance, especially if you are a new bettor just starting out. This can be overwhelming with a lot of numbers and a lot of games and sports. Sometimes it's better just to ask.
Some sportsbooks are going to excel at customer service while others are not. You can typically use your intuition to figure out which ones will be good and which ones won't. If you find a sportsbook that feels like it is just all business and really serious, then the customer service side might not be as welcoming to your queries.
If you find a sportsbook that seems to go the extra mile to put customers first with promos and special offers and you get that "vibe", then they will probably be there to help you.
Trust yourself. Most of us are good judges of character and first impressions mean a lot. That will be true of how you are handled if any issues arise with a top US sportsbook.
Summary
There are a lot of factors that go into a handicap of a game, but the most important thing you need to do is consider all of the information to decide on the sportsbook(s) that is right for you. Understanding this business can be hard enough at times without having to deal with a bad user experience on top of it.
The sportsbooks listed above are among our top US sportsbooks for a lot of reasons and you won't be led astray signing up with any one of them. We have comprehensive sportsbook reviews linked above if you have any concerns and we are always willing to help point you in the right direction, so don't hesitate to reach out if you have questions.