2021 Top Colorado Sportsbooks & Mobile Betting Apps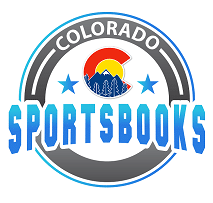 The state of Colorado went live with sports betting on May 1, 2020. Due to the coronavirus outbreak, mobile sports betting started before retail sports betting with the casinos and sportsbooks in Cripple Creek, Black Hawk, and Central City all closed due to the pandemic.
Nevertheless, Colorado was going to launch online and mobile and retail all on the same day, which would have been a clear departure from most of the states that have passed sports betting legislation ever since PASPA was overturned in Murphy v. NCAA. Colorado approved sports betting via the November general election in 2019 and immediately became a hotbed for competition.
Lots of licenses were spoken for in the state in short order and many sports betting operators were eager to set up shop. Some are names that you know and some are names that you don't, but the Rocky Mountain State looks to be one of the most robust environments for sports betting with the launch of online betting from day one.
Best Colorado Sports Betting Apps:

100% Match Bet Bonus
1X
Up To $600
BetMGM
BetMGM Sportsbook Colorado was one of four operators to launch on May 1, 2020, the first day of legal betting in the Rocky Mountain State. MGM and the ROAR Digital family has a license through the Midnight Rose Casino. Having an account with the self-proclaimed King of Sportsbooks means that you are with a global leader in the world of gaming with resort and casino properties all over the United States and in countries around the planet.
Being with BetMGM also means immediate entry into the M life Rewards program, which means discounted rates and meals, plus the chance to earn free play at any participating M life property, including several in Las Vegas. This is a sportsbook with fair odds and a top-notch user experience with a longstanding history as a trusted gambling provider.

You can get a Deposit Bonus worth up to $500 from BetMGM Colorado.

Match Bonus
1 Rollover
$250
PointsBet
PointsBet Sportsbook Colorado was a little bit later to launch, going live on November 18, 2020, but this Australian-based company decided to make Denver, Colorado its US home. The company is headquartered in Downtown Denver and offers a lot of Colorado-specific promotions like home team discounts and other props on the Avalanche, Nuggets, Broncos, Buffaloes, Rams, and Falcons.
PointsBet is known for the trailblazing PointsBetting system that is a higher-risk, higher-reward option popular with those with a little more gamble. The daily and weekly promotions offered by PointsBet are second to none and a great way to win free bet credits.

You can get a 100% Deposit Match Bonus up to $250 or up to $1000 with two different Risk-Free bets when you sign up at PointsBet Colorado.


20% Deposit Bonus
Earned Per $10 Bet
$1000
DraftKings
DraftKings Sportsbook Colorado was another operator that was quick to the punch on May 1, 2020 through a license with Golden Gulch Casino. Everybody knows DraftKings for its DFS contests, but this "Dark Mode" interface for sports betting is the second-most popular betting app in the United States. It is easy to see why with an extensive catalog of prop and futures betting options, lots of daily and weekly promotions, and a lot of states with which to acquire players.
The "Dark Mode" interface appeals to a younger generation of bettors with white and green fonts on a grey and black backdrop. Look and feel are really important when it comes to sports betting apps and it is clear that DraftKings is one of the most popular.

You can get up to a $1000 Deposit Bonus with a Risk-Free Bet and a Deposit Match Bonus from DraftKings Colorado.


Risk Free First Bet
1x
$500
FanDuel
FanDuel Sportsbook Colorado was yet another of the sportsbooks that launched right away on May 1, 2020. As you can see, those with the largest market share and the most influence were champing at the bit to get started in the Centennial State. FanDuel is another operator that made its hay on the DFS side and has since transitioned to be the most popular sports betting app in the United States.
In contrast to DraftKings, FanDuel has a brighter, livelier color scheme with lots of whites and blues that may be more pleasing on the eyes to certain users. The ability to parlay props and the vast assortment of props on a game-by-game basis are big draws for this app, along with fair odds on sides and totals.

You can get up to a $500 Risk-Free Bet as a Deposit Bonus from FanDuel Colorado.
Top Colorado Sportsbook Reviews
BetMGM Sportsbook – BetMGM was among the first to go live in Colorado right on May 1 and plans to open up a retail sportsbook in Q3 or Q4 in 2020. BetMGM offers the full-fledged Las Vegas experience at your fingertips and is a world-renowned name in the gambling world. BetMGM is part of the ROAR Digital family and uses cutting edge technology and state-of-the-art features to give users a premium experience. BetMGM also offers the best and easiest methods for withdrawing or depositing with options like PayPal, Wire, Debt Card and more!
SportsBetting.Com – The customer is king at SportsBetting.com. Licensed and regulated in the state of Colorado, with plans to expand in the near future, this is an operator that has put players first in its quest to compete with the titans of the sports betting industry. That commitment to each and every individual player means a top-notch experience, one of the best sign-up bonuses in the business, fair odds, easy transactions, and the chance to feel like betting royalty.
BetRivers Sportsbook – BetRivers partnered with the Triple Crown Casino to be part of the May 1 launch in Colorado. BetRivers has emerged as a powerhouse in Pennsylvania and Indiana and will be at the forefront of the sports betting rush in Colorado as well. This is a wonderful app with all of the sports betting markets you could imagine. BetRivers has some best promos for Colorado sports betting including iRush Rewards – Colorado's leading online rewards program, Daily Odds Boost Special and easy Withdrawals with BetRivers Play+ Card – Withdrawal & Load ATM Card.
William Hill – Unlike most of the sports betting apps in Colorado, William Hill is recognized worldwide as one of the global leaders in sports betting. William Hill has retail partners with Lady Luck and Isle Casino, the same Isle family of casinos that it has partnered with in Iowa. William Hill is a highly reputable name in the business for over 80 years and has a lot of consumer confidence with an app that is among the best in the industry.
DraftKings Sportsbook – DraftKings was also among the operators to launch on May 1 with retail partners at Golden Mardi Gras Casino and Golden Gulch Casino. The transition from DFS to sports betting has taken DraftKings all over the country in the post-PASPA world and this is one of the most popular sports betting apps for plenty of reasons, including one of the best sign-up bonuses in the industry with up to $1000 for new accounts.
Circa Sports– Circa Sports is one of the newest sports betting entities, but its presence in the Las Vegas and Nevada sports betting markets could best be described as trailblazing. Circa Sports has partnered with Century Casinos for its first foray outside of Nevada and its envelope-pushing brand of bookmaking with low hold percentages and creative betting options should be well-received among serious gamblers and astute beginners. Circa Sports has had an app in Nevada and should do well in the robust Colorado sports betting landscape.
Superbook – Jay Kornegay has taken the Superbook home, as the Colorado native has partnered with Lodge Casino for a retail sportsbook and a license to operate online. The world-renowned SuperContest for the NFL is also expected to make its debut in Colorado. The Superbook is a beloved brand name among current bettors and it won't take long to gain traction in Colorado. Like Circa, Superbook has already perfected an app and will provide an excellent product.
Barstool Sportsbook – Penn National Gaming and Barstool Sports formed a partnership in late 2019 and has partnered with Ameristar Black Hawk to begin operations in Colorado. Penn National is a huge name in gaming and has properties and partnerships all over the country. The Barstool branding will bring the app to young, male bettors, which is a highly sought after demographic and it should lend itself well to promotions and bonuses for new sign-ups.
BetAmerica – Originally an app and website for betting on horse racing, BetAmerica has expanded to include betting on sports. BetAmerica has a retail partnership with Bronco Billy's Casino and has done well in Indiana and Pennsylvania. BetAmerica has had a lot of experience with mobile betting and online betting due to horse racing, so this is an efficient and innovative app. BetAmerica is part of Churchill Downs, Inc.
TheScore Bet – Canada-based sports news and scores app theScore became theScore Bet to seamlessly integrate the worlds of checking on the status of your bets and actually betting the games. A retail partnership with Lodge Casino will put theScore into a second state after launching in New Jersey in September 2019. Originally, theScore app was very popular among gamblers for checking scores and news and now you can also do your betting on theScore Bet. A win-win for all.
FoxBet Sportsbook – Fox Bet, formerly known as BetStars from the Stars Group of gaming apps, has already been active in Colorado through the Super 6 free-to-play pick 'em contest. The Super 6 went live in September and seemed to serve as a good gateway for those looking to bet on sports. Fox Bet will be a popular app in Colorado, particularly with its relationship with former Denver Bronco Shannon Sharpe to help with advertising and marketing. It is a solid and reliable app.
PointsBet – Colorado is the fifth official state for the Australia-based sports betting operator PointsBet, though a launch in Illinois has been a slow process. PointsBet is live in Indiana, Iowa, and New Jersey, and has become one of the more popular sports betting apps because of its innovative and exclusive PointsBetting system that adds more risk and more reward to wagering. PointsBet will have a retail book at Double Eagle Hotel and Casino.
FanDuel – FanDuel also launched on May 1 and has retail partners with Twin River and Golden Gates Casino. Like DraftKings, FanDuel has become a powerhouse in the mobile sports betting world with its expansion from DFS to betting. FanDuel is the most popular app nationally for betting on sports and is likely to be at or near the top of the list in Colorado as well.
Wynn – has partnered with Bronco Billy's Casino and Full House Resorts to bring sports betting to Colorado. The October 2019 partnership also opened up future opportunities for Wynn in Indiana. Wynn, like Circa and Superbook, has been part of the ultra-competitive Las Vegas betting scene and has perfected its app as well.
SBK App – Smarkets has partnered with Full House Resorts for its official launch in the United States. The UK-based company has thrived in the cutthroat European sports betting world and is hoping to find success in Colorado while looking for opportunities to branch out into other states as well. Smarkets is believed to be at the forefront of technology and innovation and should do quite well stateside.
BetFred – Betfred went live in Iowa early in 2020 and will be part of the Colorado sports betting scene in either Q3 or Q4. Those plans include a retail sportsbook at Saratoga Casino. This is only the second US state for Betfred, a company born out of the UK that is looking to make a name for itself in the growing sports betting market of the United States.
BetWildWood – BetWildwood will be the in-house sports betting provider for Wildwood Casino, which opted to take matters into its own hands with Colorado sports betting. We'll see how that works out for them given the industry giants that they will compete with for betting handle.
Sky Ute – The Sky Ute Sportsbook app is the in-house product for the Sky Ute Casino Resort in Ignacio, Colorado, just north of the New Mexico border. The Southern Ute Indian Tribe owns and operates the casino and the sportsbook runs through a partnership with USBookmaking. The Sky Ute Sportsbook app launched on June 9, 2020 and lists all of the major sports betting markets from around the globe. One major downside to the app is a lack of deposit and withdrawal methods, as the app will help set users up with a Play+ account in order to deposit and also to withdrawal. Otherwise, it is a solid product, particularly for a smaller casino that opted not to partner with any of the big national operators.
Digital Gaming Corp – Not much information is out there about Digital Gaming Corporation. Digital Gaming secured an online sports betting license, but will not have a retail sportsbook and will also be fighting with a lot of major companies for betting handle.
Sports Betting In Colorado How To
Colorado is expected to be a lucrative and robust state for sports betting with a very reasonable 10% tax rate for operators and statewide mobile and online betting allowed for consumers. Retail sportsbooks are limited to Black Hawk, Cripple City, and Central City, but those small gaming towns are accessible from Denver and Colorado Springs for those that want the in-person experience.
The vast majority of the sports betting handle in Colorado will come via mobile and internet wagering. Wagering from home or on the go is one of the greatest developments for legalized sports betting across the United States and Colorado will see a ton of betting bucks with 33 casino partnerships up for grabs in the state. Each casino can get a Master License and then there can be a sports betting operator and an internet sports betting operator.
The Colorado legislature did its work and approved a sports betting bill in spring 2019 that was presented to the voters in the November General Election. It was close, but the bill passed by around 20,000 votes and was signed into law. Sports betting officially launched in Colorado on May 1, 2020. At that time, BetMGM, DraftKings, BetRivers, and FanDuel all went live.
The process of signing up and depositing is very simple. Sportsbook operators want to make the process simple because it is your first impression of their product. Step-by-step instructions are present, but we'll fill you in on the basics.
Once you've signed up and created an account, you'll have to put money into that account in order to play, unless you have taken advantage of a No-Deposit Free Bet sign-up bonus. As we said, your best bet as far as a sign-up deposit bonus goes is to take advantage of the best current offer right here at ATS. Our promo codes are listed on our reviews or our specific landing page for that sportsbook will automatically input the proper bonus for you.
Deposit methods vary from sportsbook to sportsbook, but there are several methods that are industry standards. Credit card, generally Visa or Mastercard, bank transfer, ACH/e-check, and cash at the casino cage are offered from just about every sportsbook. Additionally, a lot of sportsbooks accept payment processors such as PayPal, Skrill, or Neteller and some will take Discover Card or American Express. Many casinos also offer Prepaid Plus Cards that you can load money on to and then use that to make your deposits. Additional methods may be available.
The short answer is everywhere. The way that the Colorado sports betting bill was written allows for full mobile and online wagering. That means that anybody within the borders of the Centennial State can bet on sports as long as they are at least 21 and have a sports betting account that they can access.
Geolocation technology will ensure that you are located within the borders of the state. Once that process is completed by the website or app, you are free to bet and it will take a matter of seconds. You won't even know that it's happening.
The longer answer to this question has to do with the retail sportsbooks in Colorado. Applicants are still trying to secure licenses in order to set up operations, but BetMGM, DraftKings, BetRivers, FanDuel, Fox Bet, and BetMonarch were all live before the end of May 2020.
Other operators that have secured licenses are bet365, BetAmerica, Betfred, BetWildwood, Carousel Group, Circa Sports, Digital Gaming Corporation, Internet Sports International (ISI), Penn Sports Interactive (aka Penn National / Barstool Sportsbook), PointsBet, Smarkets, Superbook USA, theScore Bet, William Hill, and Wynn Resorts.
In alphabetical order, here are the casinos in Black Hawk, Cripple Creek, and Central City and their partnerships in parentheses. Most, if not all, will participate in some form of sports betting.
What Can ATS.io Do For Me When Betting In Colorado?
Our goal is to provide comprehensive sportsbook reviews so that you can narrow down the different choices and find the right place for you. We do partake in affiliate marketing with the sportsbooks in order to offer our readers the best promo codes and most competitive bonus offers in the industry.
We want you to be able to make a smart, responsible, and informed decision on where to bet and we want to help you out with the process of getting signed up and the process of making that first deposit. As more sportsbooks launch in Colorado, and in other states, we will be there to review what they have to offer in terms of the user experience.
History Of Sports Betting In Colorado
Gambling was approved in Colorado in 1991, but strict limits on maximum bet sizes really handcuffed operators. The maximum wager allowed on poker, craps, roulette, slot machines, and blackjack was just $100.
In 2008, new gambling hours were approved in Black Hawk, Central City, and Cripple Creek for 24/7 gambling. Black Hawk and Central City are close to the Denver metro area and Cripple Creek is near Colorado Springs, but all of them are towns in the mountains, so the commute could be a little bit tricky and the maximum betting limit was still in place.
With legalized sports betting, the $100 cap has been lifted. Colorado took its time deciding on the right framework for legislation. The State House of Representatives and the State Senate came to an agreement on the last day of the session and sent a bill to Governor Jared Polis, who took over the state in January 2019. Polis signed the bill and it went to the General Election in November because a public vote is required in the state of Colorado for any law that would raise taxes.
The Colorado sports betting bill, Proposition DD, passed by just over 20,000 votes. After that vote in early November, it took until May 1 for Colorado to officially launch legalized sports betting.
How Has Mobile Sports Betting Done In Colorado?
Unfortunately, the May 1 date, which had been set in stone for quite some time, happened to coincide with the shutdown of most sports due to the COVID-19 pandemic. Colorado even missed out on the NFL Draft in late April. May brought niche markets like NASCAR, golf, UFC, horse racing, and international sports like South Korean baseball and European table tennis to the table, but that is not a good indication of how mobile betting is expected to go in Colorado.
The expectation is that Colorado is going to do extremely well with all forms of betting, but especially mobile. New Mexico is the only border state around Colorado that offers sports betting and it is retail only. Nebraska, Kansas, Oklahoma, and Wyoming are all at different levels of legalization, but none of them will start before 2021 at the earliest.
Residents in border towns or those that don't mind a drive to Grand Junction or Fort Collins will be able to bet once they are within the state borders. Those commuters and travelers, along with the Colorado population, are expected to create one of the highest handles in the nation for sports betting. With so many licenses, a business-friendly tax rate, several professional and collegiate sports teams, and a lot of competition, Colorado is going to be an epicenter of sports betting for many years to come.
Frequently Asked Colorado Sports Betting Questions
Retail Colorado Sportsbook Reviews & Casinos
| Casino | Address |
| --- | --- |
| Monarch Casino Resort | 488 Main Street, Black Hawk CO, 80422 |
| The Lodge Casino | 240 Main Street, Black Hawk CO, 80422 |
| The Gilpin Casino | 111 Main Street, Black Hawk CO, 80422 |
| Saratoga Casino | 101 Main Street, Black Hawk CO, 80422 |
| Mardi Gras Casino | 300 Main Street, Black Hawk CO, 80422 |
| Sasquatch Casino | 125 Gregory Street, Black Hawk CO, 80422 |
| Ameristar Casino Resort | 111 Richman Street, Black Hawk CO, 80422 |
| Golden Gulch Casino | 321 Main Street, Black Hawk CO, 80422 |
| Golden Gates Casino | 261 Main Street, Black Hawk CO, 80422 |
| Lady Luck Casino | 340 Main Street, Black Hawk CO, 80422 |
| Bull Durham Saloon and Casino | 110 Main Street, Black Hawk CO, 80422 |
| Isle Casino Hotel | 401 Main Street, Black Hawk CO, 80422 |
| Red Dolly Casino | 530 Gregory Street, Black Hawk CO, 80422 |
| Wild Card Casino | 120 Main Street, Black Hawk CO, 80422 |
| Z Casino | 101 Gregory Street, Black Hawk CO, 80422 |
| Wildwood Casino | 119 N Fifth St, Cripple Creek, CO 80813 |
| Bronco Billys | 151 E Bennett Ave, Cripple Creek, CO 80813 |