Most small casinos in Colorado have partnered with big sports betting companies in order to get their apps out to the people. The Sky Ute Casino Resort in Ignacio, Colorado is trying a different approach. They have decided to keep things in-house with their own Sky Ute Sportsbook app in association with USBookmaking.
As you would expect with a smaller-scale project than what the national heavy hitters have to work with, there are some limitations, but the Sky Ute Sportsbook is a very valiant effort for a casino willing to try to keep everything mostly under one roof.
Best Colorado Sportsbook Bonuses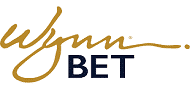 Risk Free Bet
Signup Now & Get Up To $500 Risk Free First Bet!

Risk Free Bet
Up To $600 Risk Free First Bet & Bet 1 To Win 100 Promos
Getting Set Up At Sky Ute
The state of Colorado has done it right. Registration for the sports betting apps can be done from anywhere. In-person registration is not required. You can simply download the app from anywhere in the state, register for an account, fund an account, and get betting right away. Geolocation technology will ensure that you are in the state of Colorado to use the Sky Ute app.
If you live outside of Colorado, you'll just have to make sure that you are physically in the state before trying to do anything with your account.
The Sky Ute Casino Resort website's Sportsbook page has simple-to-follow instructions for how to get the app set up. iOS users can simply download the app from the Apple Store and get up and running. Android users have a few more steps in the process because gambling apps cannot be listed in the Google Play Store. Instructions on how to download and install the Sky Ute Sportsbook app are easy to figure out.
There is one major drawback to the Sky Ute Sportsbook app. At the time of launch, the only option for deposits and withdrawals was a Play+ account. The app itself will help set users up with a Play+ account, but the traditional deposit and withdrawal methods were not available at the time of launch and may not be available down the line as well. You'll have to check on the latest, but things were very limited at the outset.
The Sky Ute Sportsbook has all of the betting markets that you are using to seeing. From major sports betting markets to some of the more niche markets that are out there, you won't be limited on what you can bet on. NFL, MLB, NBA, NHL, CFB, CBB, golf, NASCAR, MMA, soccer, tennis, eSports, boxing, and special events like the World Cup and Olympics are all present in the Sky Ute Sportsbook app.
The app boasts "multiple ways to bet on every sport so there are more opportunities to win" and there are a good number of prop betting offerings. Most of the industry standards are there. Betting limits are listed under "House Rules" at the top of the app, so you'll be able to know exactly how much you can bet on each sports market.
The Southern Ute Indian Tribe seems to have done well here with the Sky Ute Sportsbook app in partnership with USBookmaking. It is a solid product with everything that you need and a good opportunity for Coloradoans to shop around for the best odds. Naturally, there are limitations and the Play+ system for deposits and withdrawals is a pretty glaring shortcoming, but things could change in the future as the app gets more of a hold.
If nothing else, options are good and the Sky Ute Sportsbook is certainly a good enough option.