When you sign up for an online sportsbook, the safety and security of your hard-earned funds should be atop your list of priorities. This has to be one of the top advantages of placing bets at legal and regulated US Sportsbooks as every banking method is thoroughly tested by the regulatory body of each state to ensure that your funds are kept safe and deposits and withdrawals are quick and painless.
Gone are the days of using offshore sportsbooks and wondering if you will ever get your winnings to your bank account. Legal US sportsbooks use many familiar banking options to ensure that you get your funds, and get them quickly. Below is our top picks for banking options at US Online Sportsbooks.
---
How Do I Know That My Money Is Safe?
Sportsbook deposit methods are tested by the sportsbook's development team and quality assurance (QA) team. Once the sportsbook deems the payment methods safe, they will then submit for testing to the regulatory body of each state. For example, if FanDuel wants to submit PayPal for approval in New Jersey, they would have to pass testing from the NJDGE (New Jersey Department of Gaming Enforcement.) The testing process can vary depending on the specific deposit method being tested, but some common steps in the testing process include:
Functional testing: This involves testing the deposit method to ensure that it works as intended. The team will typically test the deposit process from start to finish, checking that each step works correctly and that the user is able to successfully complete a deposit.
Security testing: This involves testing the deposit method to ensure that it is secure and that customer data is protected. The team will typically check for vulnerabilities such as SQL injection or cross-site scripting, as well as verifying that the method is compliant with relevant security standards.
Compatibility testing: This involves testing the deposit method on a variety of devices and browsers to ensure that it works correctly across different platforms. The team will typically test the deposit method on desktop and mobile devices, as well as on different operating systems and web browsers.
Performance testing: This involves testing the deposit method to ensure that it is fast and reliable. The team will typically test the method under different loads to ensure that it can handle a high volume of transactions without slowing down or crashing.
User acceptance testing: This involves testing the deposit method with real users to gather feedback on the user experience and identify any usability issues. The team may also conduct surveys or focus groups to gather feedback from users.
Overall, the goal of testing sportsbook deposit methods is to ensure that they are secure, reliable, and easy to use for customers, and that they work seamlessly with the sportsbook's platform.
---
What Should I Do Before Making My First Deposit?
Check for Bonus Offers: Head on over to our betting promos or check the table below to ensure that you are locking in the best new player bonus offers. You only get one shot at new player bonnus offers, and missing out on these can mean leaving free money offers on the table.
Read About the Payment Methods: We break down all the top banking methods below.
Set limits: Online sports betting is a form of entertainment, so be sure that you are comfortable with the amount that you are depositing.
| Sportsbook | Welcome Bonus | Promo Code |
| --- | --- | --- |
| Caesars Sportsbook | $1,000 First Bet on Caesars | ATSBONUS1000 |
| FanDuel Sportsbook | Bet $5 Get $200 in Bonus Bets & $100 off NFL Sunday Ticket | Click To Claim |
| BetMGM Sportsbook | Bet $10 Get $200 Instantly In Bonus Bets | ATS200 |
| DraftKings Sportsbook | Bet $5 Get $200 + $150 in No Sweat Bets | ATSBONUS |
| BetRivers Sportsbook | Second chance bet up to $500 | SPORTS |
| Bet365 Sportsbook | Bet $1 Get $365 in Bonus Bets | ATS200 |
| PointsBet Sportsbook | Get Up To $1000 In Second Chance Bets | 10X100 |
Gambling problem? Call 1-800-522-4700, 21+
What are the Best Banking Methods for US Sportsbooks?
When choosing a deposit or withdrawal method for your US Online Sportsbook account, there are a few things you want to consider.
Security: All sportsbook deposit methods are thoroughly tested by both the sportsbook and regulatory body, so you can feel confident that your banking information is secure.
Convenience: You will notice that most of these deposit methods are payment methods that you use in everyday life if its paying for groceries, or ordering that vintage turntable you found on Ebay.
Speed: Not all payment methods are created equal when it comes to speed. All deposits are instant, but some withdrawal methods will take slightly longer.
With all that in mind, here are our top picks for payment methods in the US sports betting market.
PayPal

PayPal is a widely accepted payment method for online sportsbooks, and almost all sports betting sites allow users to deposit and withdraw funds using PayPal. Using PayPal at an online sportsbook offers several advantages, including fast and secure transactions, low fees, and the ability to keep your financial information private. PayPal is also the fastest method to get your winnings back to your bank account, as once they are approved, you will see the funds in your PayPal account instantly.
To use PayPal at an online sportsbook, you will first need to create a PayPal account, which requires a valid email address and a linked payment method such as a bank account or credit card. Once you have set up your PayPal account, you can navigate to the cashier or banking section of your chosen sportsbook and select PayPal as your payment method. You will then be prompted to log in to your PayPal account and confirm the transaction.
VIP Preferred ACH

VIP Preferred ACH is a popular payment method available at many online sportsbooks in the United States. It is a fast, secure, and convenient way to transfer funds between your bank account and your sports betting account.
ACH stands for Automated Clearing House, which is a network that allows electronic funds transfers between banks in the United States. VIP Preferred is a service provided by Global Payments, a company that specializes in electronic payment processing.
To use VIP Preferred ACH, you need to sign up for an account with Global Payments, which can be done directly in the sportsbook cashier, and link your bank account to your VIP Preferred account. Once you've done that, you can make deposits and withdrawals from your sports betting account using VIP Preferred ACH. Once set up, all other sportsbooks should see that you have an account and instantly allow you to deposit.
One of the advantages of using VIP Preferred ACH is that it is a fast and convenient way to transfer funds. Deposits are usually credited to your sports betting account within a few minutes, and withdrawals are typically processed within a few business days. Additionally, using VIP Preferred ACH can be more secure than other payment methods because your bank account information is not shared directly with the sportsbook.
Venmo

Venmo is a popular mobile payment service that allows users to send and receive money to other Venmo users. It was founded in 2009 and acquired by PayPal in 2013. You can now use Venmo for sportsbook banking transactions directly from the sportsbooks cashier.
The app is available for free on iOS and Android platforms and can be linked to a user's bank account, credit card, or debit card. To send money, users simply enter the recipient's username, the amount they wish to send, and a brief message to describe the transaction.
Venmo has become popular among younger generations and is often used for splitting bills, paying rent, or reimbursing friends for social events. Users can also use Venmo to make purchases from online sportsbooks that accept the service. Venmo provides transaction histories and allows users to set privacy settings to control who can see their payment activity.
Apple Pay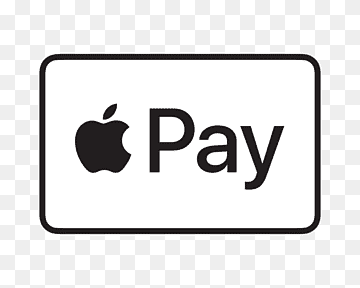 Apple Pay is a digital payment and mobile wallet service developed by Apple Inc. that allows users to make secure and convenient payments in stores, online, and in-app using their iPhone, iPad, Apple Watch, or Mac.
When a user adds their credit or debit card to Apple Pay, their card details are encrypted and stored securely on the device's Secure Element, a hardware-based security feature. When a user wants to make a payment, they can simply hold their device near a contactless payment terminal, and authenticate the transaction using Face ID, Touch ID, or a passcode.
Apple Pay also offers a number of other features, such as the ability to send and receive money through iMessage, as well as the ability to store and use loyalty cards and rewards programs in the Wallet app. Users can also use Apple Pay to make payments on the web or in apps on their iPhone, iPad, and Mac.
One of the key benefits of Apple Pay is its security. Because the user's actual card details are not transmitted during a transaction, there is no risk of the card being compromised in a data breach or stolen during a transaction. Additionally, every transaction requires authentication using biometric data or a passcode, which adds an extra layer of security.
Apple Pay is widely accepted at many US Online Sportsbooks, but not as many as the previously mentioned payment methods. One drawback is that only bettors with iOS-powered devices can use this as a deposit method.
Play+ Prepaid Cards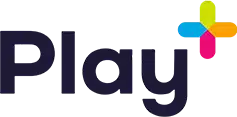 Play+ prepaid cards are a type of payment method that can be used at online gaming and sports betting sites. They are essentially a prepaid card that is loaded with a certain amount of funds and can be used to make purchases or withdrawals.
One of the key benefits of using a Play+ card is that it provides a secure and convenient way to make transactions at online gaming sites. It is often quicker and more efficient than traditional payment methods, such as credit or debit cards, as transactions can be processed instantly.
Once you sign up for a Play+ card in the sportsbook cashier, you will receive a physical card in the mail within three weeks, and this card can be used at any ATM and also used as a debit/credit card anywhere Discover is accepted.
To use a Play+ card, users typically need to sign up for an account with a participating online gaming or sports betting site. They can then fund their Play+ account with a debit or credit card, bank transfer, or other payment method. Once the funds are loaded onto the Play+ card, it can be used to make deposits or withdrawals at the online gaming site.
Visa/MasterCard Debit/Credit Cards

Using a Visa or Mastercard to make a deposit at an online sportsbook is a common and convenient method of payment. However, it's important to note that some online sportsbooks may limit credit card deposits due to the risk of chargebacks or other issues.
If the sportsbook does accept credit card deposits, you can typically add your card as a payment method in the cashier or account section of the website or app. From there, you will need to enter your card information, including the card number, expiration date, and security code.
Keep in mind that some credit card issuers may consider deposits to an online sportsbook as a cash advance, which may come with additional fees and a higher interest rate. It's always a good idea to check with your credit card company to understand their policies and potential fees.
---
Other Sportsbook Banking Methods
The deposit and withdrawal methods listed above are our top choices, but there are still other methods for getting money on and off your sportsbook account. All banking methods are safe and secure, so it is up to you what methods is most convenient for you.
Other Digital Banking Methods
Online Banking transfer
Bank Wire
Skrill
Cash Options
Cash at the Casino Cage
PayNearMe (deposits only)
***It is important to note that cash deposits will typically make you ineligible for bonus offers like deposit matches, second chance bets, and bet & get promotions.