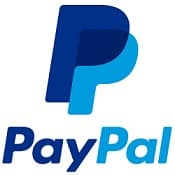 There are a lot of choices when it comes to the best US sportsbooks. What that means for you as a consumer is that each and every operator has to find a way to stand out from the crowd. Some use daily and weekly promotions to do that. Others put forth a better sign-up bonus for new users.
Sportsbooks that accept PayPal are among the most popular. These PayPal sportsbooks make it easy for account holders to get money in and get money out. People used to say that "Cash is King", but it sure seems like "Convenience is King" is more like it these days.
The ones that prioritize convenience seem to be the ones that do the most to stand out from their competitors. People don't want to be hassled. They don't want to have to try too hard. Think about our society and how things currently stand. We have smartphones. We no longer have to go to an internet café or fire up that dial-up modem to get an answer from Google. We don't have to search feverishly for a quarter to find the nearest pay phone to make a call. We don't even have to remember anybody's phone number anymore.
Present-day society is built on speed, efficiency, availability, and convenience. That's it. You don't even have to leave home to get McDonald's anymore. Somebody will deliver it to you.
Modern conveniences can be seen all over the world of sports betting. Imagine telling somebody 20 years ago that you would be able to place bets on something called an "app". Imagine telling somebody 10 years ago that half of the United States would have access to legal sports betting. Imagine telling somebody that even five years ago!
Online sportsbooks that accept PayPal are ones that understand the value of convenience and the user experience. PayPal is a third-party payment processor that just about everybody has used at one time or another. It is a much safer means of moving money than giving out bank account or credit card numbers. People feel far more comfortable knowing that a payment processor is protecting their information as opposed to a sportsbook.
That's not to say that sportsbooks are unsafe. Far from it. In fact, in the legal US sports betting industry with tons of government oversight, it is safer than ever before to bet on sports and your personal information is protected by top-of-the-line cybersecurity measures and encryption technologies.
But, sportsbook operators also understand that options for prospective depositors are a good thing and that is why a lot of sportsbooks let their users deposit with PayPal.
Not all states and sportsbooks take PayPal as a means of transaction, but a lot of them do and the number will only continue to grow as states with sportsbooks keep increasing.
Convenience has certainly been a buzzword here, but PayPal transactions are not only extremely simple, but PayPal is also very quick. It makes life easier for both the bettor and the book. If you deposit with PayPal, then your default withdrawal method is PayPal.
PayPal takes a nominal fee for credit card transactions, but most sportsbooks won't have any fees for using PayPal. If you use your PayPal balance, you likely won't incur any fees at all.
The beauty of PayPal is that once you request a withdrawal and get the funds from the sportsbook, you can simply withdraw them from PayPal direct to your bank account.
Which online sportsbooks accept PayPal? Let's take a look:

Risk Free First Bet
1X
Up To $1000
BetMGM
It should come as no surprise that the King of Sportsbooks takes PayPal as an option. BetMGM is a global leader in the gaming industry with resort and casino properties all over the world. They take payments in lots of different ways and in different currencies, which is another huge benefit to using PayPal around the world.
With our focus on US sportsbooks, we're talking USD, but PayPal can easily be set up in the BetMGM Sportsbook App as your preferred method of deposit and withdrawal.

4 RISK-FREE BETS
1 Rollover
$1000
PointsBet
PointsBet Sportsbook is thriving in the United States. After coming over from Australia, PointsBet has brought a lot of creativity and innovation to the US sports betting market. Like so many other sportsbooks that understand the value of convenience and clarity for users in the sign-up and deposit processes, PointsBet Sportsbook also utilizes the services of PayPal for transactions.
With the innovative, high-risk, high-reward PointsBetting system, where you can win more based on how right you are, but also lose more based on how wrong you are, PayPal certainly gets a workout with those that have to reload and those that want to cash out from PointsBet.

Up To $250 Match
1X
$250
BetRivers
BetRivers Sportsbook has a growing presence in the United States and is essentially the sister book of DraftKings with support from Rush Street Interactive and Kambi. As a result, just about anything that can be done at DraftKings Sportsbook can also be done with BetRivers. That includes the use of PayPal for deposits and withdrawals.
It is hard to fathom why BetRivers doesn't get more of the market share with its sharp, professional look and top-rated in-game betting interface. Convenience is very much king at BetRivers and that includes the use of PayPal.

20% Deposit Bonus
$1 Bonus Per $25 Wagered
$1000
DraftKings
By this point, you would have a hard time finding one out of 100 people that hasn't heard of DraftKings. Maybe even one out of 1,000 or one out of 10,000 would be a stretch. The DFS operator turned sportsbook is one of the most popular places for wagering in the United States. They deal with a lot of transactions on a daily basis and a robust payment processor like PayPal comes in handy.
DraftKings Sportsbook makes it easy for people to sign up, deposit, and withdrawal because they need to. With the amount of volume going through DK on a daily basis, any hiccups in the user experience would be a real inconvenience. Payment processors like PayPal streamline everything.

First Bet Match Bonus Win or Lose
NA
$1001
Caesars
While many might like Venmo or CashApp or something else, PayPal is one of the OG's of the payment processing world. The OG in the sports betting world is Caesars, a brand that has been in operation since the 1937 in Reno, Nevada.
With a vast customer base and a true feel for what users prioritize when they sign up for a sportsbook, you had better bet that Caesars also uses the services of PayPal to make things easier for the mountains of transactions that are processed each and every day.

First Bet Refund
Issued As Site Credit
100
FanDuel
The most popular payment processor is PayPal. The most popular sportsbook in the United States is FanDuel. It stands to reason that this match made in heaven has worked out really well for both sides and for the thousands upon thousands of users that have made their initial deposits and have cashed out some winnings with PayPal.
You can't go wrong with FanDuel and you can't go wrong with PayPal. When it comes to reliability and peace of mind, we as humans are constantly striving for both. With FanDuel as your sportsbook and PayPal as your means of deposit and withdrawal, you are set up for success.
These are the big ones and the top-rated sportsbooks in our minds that use PayPal. There are others, like Barstool Sportsbook, TwinSpires, Unibet, and several sportsbooks that are currently only available in one or two states, like those in Colorado like SportsBetting.com or those in New Jersey like 888sport.