Many popular online betting platforms in the United States offer a customer loyalty program to reward users for their consistent play and dedication. PointsBet Sportsbook, in particular, provides one of the simplest and most straightforward reward programs in the industry. Bettors are automatically enrolled in the PointsBet Rewards program when they register for an account and can immediately start working towards special bonus opportunities.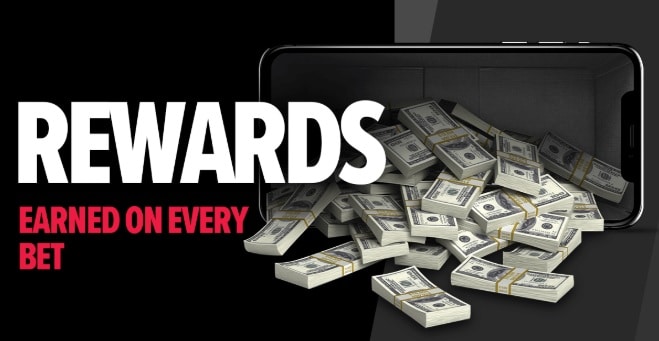 In this article, we will discuss everything you will need to know about the PointsBet customer loyalty program. This includes how rewards points are earned, the steps you will need to take to collect bonuses, and other important details that will help you take advantage of all that the PointsBet Rewards program has to offer!
---
PointsBet Rewards Program: How Does It Work?
The PointsBet Rewards program allows users to earn points for every sports wager they place on the PointsBet website or mobile app. In general, the more you bet, the more you win! However, certain types of wagers may help you more quickly accumulate PointsBet Rewards Points. The table below provides a basic outline of the rewards points earned for each type of wager.
| Type of Wager | PointsBet Rewards Points Earned |
| --- | --- |
| Fixed-Odds Bet | 1 Rewards Point for Every $5 Wagered |
| Parlay/Same-Game Parlay Bet | 1 Rewards Point for Every $1 Wagered |
| Live Bet | 1 Rewards Point for Every $1 Wagered |
| PointsBetting | 1 Rewards Point for Every $1 Won or Lost |
As you can see, fixed-odds wagers do not award as many points as parlays, same-game parlays, or live bets of the same amount. In addition, the high-risk, high-reward form of wagering known as PointsBetting allows customers to quickly rack up points while also having the opportunity to experiment with this unique, exclusive betting option only offered by PointsBet Sportsbook.
Once you have collected enough rewards points, you can redeem them for bonus bets on the PointsBet website or mobile app. Every 100 rewards points are equal to $1 in bonus funds. You will need to have at least 250 PointsBet Rewards Points credited to your account in order to convert your points into bonus bets for PointsBet Sportsbook.
---
How To Redeem Points & Earn Rewards
Time needed: 3 minutes.
It is very easy to join the PointsBet Rewards program, start earning points, and redeem those points for special bonuses. Just follow the simple steps provided below!
Log in to your account with PointsBet Sportsbook.

If you are a new customer, click here to sign up for an account. Enter all necessary information and verify your identity to complete the registration process.

Place wagers on the PointsBet website or app

Once you are logged in to your account, you can start earning PointsBet Rewards Points by placing wagers on the site or app. You will need to earn at least 250 rewards points before you can redeem them for bonus funds.

Check your earned rewards points

Click on your email in the upper-right corner of the page, and proceed to click "Rewards." This will allow you to check the rewards point balance for your account.

Convert to bonus bets

If you would like to convert your points into bonus bets, click "Redeem." You will immediately receive your bonus from PointsBet Sportsbook.

Continue playing on PointsBet

Enjoy your bonus bet and continue placing real-money wagers to earn more PointsBet Rewards Points!
---
Other Important Details About PointsBet Rewards
In order to be eligible for the PointsBet Rewards program, you must be 21 years or older and physically present in one of the following U.S. states: CO, IA, IL, IN, KS, LA, MD, MI, NJ, NY, PA, VA, or WV. You must also have an active and verified account with PointsBet Sportsbook. If bonus bets are not used within 14 days of their issuance, they will expire and be removed from the user's account.
Furthermore, real-money wagers are the default option when placing a bet; therefore, you will need to select the "bonus bet" option when you would like to use your bonus wager with PointsBet. Bonus bets or bet credits may not be withdrawn from your account. However, any winnings from bonus wagers may be redeemed for cash as soon as the winnings have been added to your account's cash balance.
---
More About PointsBet