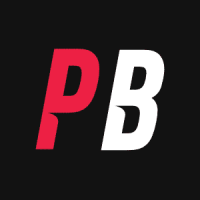 Get Up To $1000 In Second Chance Bets
Promo Code:
10X100
Get Bonus
Gambling Problem? Call or TEXT 1-800-Gambler 21+
Bonus offer
Get Up To $1000 In Second Chance Bets
PointsBet Promo Code
US States Applicable T&C
CO, IA, IL, IN, KS, LA, MD, NJ, NY, OH, PA, VA, WV
Website
Overall rating 5 /5
$1000 Second Chance Bonus Bets
At PointsBet, newcomers are in for a rewarding experience. For the initial 10 days upon joining, every day's very first bet has a unique safety net. Should your first wager of the day not go your way, PointsBet steps in with a Second Chance Bet worth $100. This ensures that if things don't pan out on all ten days, bettors stand to reclaim up to a whopping $1,000 in Second Chance Bets, solidifying PointsBet's position among elite Illinois betting sites.
When using these Second Chance Bets, players can break each $100 second chance bet down into smaller $25 bonus bets and have more chances to maximize your profits. It's important to note these bonus bets will expire if not used within seven days of issuance.
PointsBet
Bonus & Information
✅ PointsBet Illinois Promo Code

10X100

🏈 PointsBet Sportsbook Bonus

Get Up To $1000 In Second Chance Bets

🌎 Terms & Conditions
21+ yrs old & in CO, IL, IN, IA, KS, LA, MD,
MA, MI, NJ, NY, OH, PA, VA, WV
📆 Verified
September, 2023
Gambling problem? Call 1-800-GAMBLER (NJ, PA, WV), or 1-800-270-7117 for confidential help (MI) 21+
When diving into the thrilling world of betting, it's imperative to know your privileges and restrictions. One of the most appealing promotions available for newcomers is Pointsbet "Ten Days Of Second Chance Bets Offer." Let's unpack this exciting PointsBet promotion.
Ten-Day Promo
For those who are unfamiliar, the ten-day offer essentially grants a cushion to your first steps into betting. When you place your first bet of up to $100 each day for ten consecutive days, you're guaranteed a safety net. If your wager doesn't win, it's not all lost; you receive an equivalent amount back in bonus bets, ensuring that your initial bet has a second chance.
Maximizing Your Second Chance Bets: What You Need to Know
$1000 Bonus Bets Ceiling: While the sum total of your wagers can reach up to $1000, remember, this isn't a single lump sum. Instead, think of it as ten individual chances to place bets, with a maximum value of $100 each.
Daily Usage Is Key: To truly harness the power of this PointsBet Illinois promotion, consistency is essential. Ensure you're placing at least one bet every day for ten days. Skipping a day means missing out on that day's second chance wager.
Type of Wagers: While the idea of second chance bets sounds enticing, it's crucial to remember they're applicable for fixed odds wagers only. PointsBetting, for instance, doesn't fall under this promotion.
Expiry of Second Chance Bets: Use them or lose them! Any bonus bets awarded need to be used within a week. Beyond that, they vanish.
How do bonus bets work at PointsBet Illinois
Understanding how PointsBet's bonus bets function is crucial for Illinois players. When you wager using a Bonus Bet, your potential payout is the total winnings minus the value of the bonus bet itself.
For example:
Placing a wager on a team at -110 odds for $25 would normally return $47.73 (Original bet of $25 plus $22.73 win) however when using a bonus bet only the win amount of $22.73 is returned in cash. The bonus bet is gone and not usable again.
---
Is PointsBet legal in Illinois?
Yes, PointsBet operates as a fully licensed sportsbook in Illinois, offering its services to residents aged 21 and above. Not only can Illinoisans access online betting through the PointsBet mobile app, but they also have the option of visiting any of the four strategically located retail sportsbooks within the vicinity of Chicago.
---
Types Of Bets You Can Make At PointsBet Illinois
Sports betting isn't just about placing wagers; it's about diving into a world of excitement, strategy, and potential wins. With a sportsbook like PointsBet in Illinois, you have access to a vast array of betting options, ensuring you have the best sports betting experience. Let's break down the different types of bets you can place and explore the sports available for wagering.
Key Betting Types at PointsBet Illinois
Moneyline Bets: This is the most straightforward bet. Choose who you think will win. Favored teams are shown with negative odds, while underdogs carry positive odds.
Point Spread: The sportsbook sets a spread. You win if the team you choose covers this spread, considering the conditions for favorites and underdogs.
Over/Unders: Predict if the game's total points will exceed or fall short of the sportsbook's set number. This isn't limited to game scores – player stats are also up for grabs.
Prop Bets: Dive into specifics. Will an NBA player secure a triple-double? Or will someone hit a home run in an MLB game? These are examples of prop bets.
Live Betting: The action doesn't stop once the game begins. Live betting lets you place wagers in real-time, adjusting as the odds shift throughout the event.
Futures: Predict long-term outcomes. Who will clinch the championship? Which player will earn MVP honors? That's the essence of future bets.
Parlays: Combine multiple bets into one. For a win, every bet in the parlay must be correct. The risk is higher, but so is the reward.
Round Robins: Think of these as flexible parlays. While they offer lower potential payouts, they're forgiving, allowing you to get one prediction wrong.
Teasers: Popular in football and basketball, adjust the spread in your favor across multiple games. Your odds and potential payout vary with the spread shift.
PointsBetting: Exclusive to PointsBet, this bet type's payout (or loss) depends on the accuracy of your wager. The closer you are, the bigger your win, but mistakes can cost more too.
Diverse Sports Selection at PointsBet Illinois
One of PointsBet's standout features is its comprehensive sports coverage. Whether you're into mainstream American sports or have a penchant for international matches, PointsBet has got you covered. Here's what you can wager on:
Mainstream Favorites: Baseball, Basketball, Football, Golf, Hockey
Global Attractions: Aussie Rules Football, Cricket, Rugby, Soccer, Tennis
Edge-of-the-Seat Thrills: Boxing, MMA, Motorsports
Unique Choices: Cycling, Darts, Table Tennis
Popular Illinois teams to bet on
The beauty of betting in Illinois is the familiarity with local teams. When you're deeply connected with a team, it provides you an edge. And isn't it exhilarating to think that you can couple the joy of seeing your team win with the satisfaction of a successful wager?
Betting Options for Illinoians: A Closer Look
Chicago Cubs: This isn't just about betting on single games. Delve into the world of futures, props, and enjoy live betting spanning the entire MLB.
Chicago White Sox: Similarly, apart from individual White Sox games, the vastness of MLB awaits with futures, props, and live action.
Chicago Bulls: Elevate your NBA experience. From individual Bulls games to a plethora of betting options across the league, the choices are immense.
Chicago Bears: NFL fans, rejoice! While you cheer for the Bears, get involved with futures, props, and be part of live betting action.
Chicago Blackhawks: The ice rink beckons! Dive into Blackhawks games or explore broader horizons with the entire NHL.
Chicago Sky: For WNBA enthusiasts, the Sky offers a unique betting playground alongside league-wide options.
Chicago Fire: Ignite your MLS passion. Whether it's Fire games or the league at large, the field is open.
What About College Sports? Though you might be bursting with collegiate pride, current regulations prevent betting on in-state college teams. Nevertheless, college sports from other states are fair game, ensuring you're never short of action.
Beyond Local Limits It's essential to remember that sports betting in Illinois isn't restricted to local games. Exciting avenues like auto racing, UFC, golf, and more are just a wager away. Regardless of where the sport takes place, your betting ambitions can soar.
---
Banking At PointsBet Illinois
PointsBet Illinois isn't just another sportsbook – it offers its very own MasterCard. Not only does the company endorse this as its top-tier payment option, but it also provides instant access to your funds. Whether you're depositing or withdrawing, transactions are immediate, ensuring that you can access your winnings or play without delay. For those who face bank restrictions on online gaming transactions, the PointsBet MasterCard is the perfect solution, offering universal acceptance wherever MasterCard is honored.
Deposit Options
Bank ACH/e-check
Visa or Mastercard credit card & Debt Card
Paypal
Bank transfer
In person at Hawthorne Race Course or any 4 Hawthorne OTB locations.
Depositing Funds: A Step-by-Step Guide
Navigation: Begin by spotting the account dropdown menu at the top right-hand corner of the home screen. One click on "deposit" sets you on your way.
Payment Options: PointsBet Illinois extends a buffet of payment methods to its users. Whether you prefer online banking (highly endorsed by the platform), PayNearMe, PayPal, ACH/eCheck, or your standard credit/debit cards, there's an option for every user.
Transaction Details: Decide on your deposit amount, keeping in mind the $20 floor, and watch as your funds become instantly available.
Withdrawal
With PointsBet Illinois, saying goodbye to your funds is as easy as saying hello. The seamless withdrawal process differentiates legal sportsbooks like PointsBet from the rest.
Withdrawal Options
Bank ACH/e-check
Paypal
Bank transfer
In person at Hawthorne Race Course or any 4 Hawthorne OTB locations.
Withdrawaling Funds: A Step-by-Step Guide
Initiation: Dive into the account dropdown menu, locate, and tap "withdraw."
Check Your Balance: Before you proceed, ensure you're aware of the available balance that's up for withdrawal.
Choose Your Path: Whether you're leaning towards online banking (a crowd favorite), ACH/eCheck, PayPal, or withdrawing cash in-person at any of the PointsBet sportsbooks sprinkled across Chicago, the choice is yours.
Waiting Period: Electronic withdrawals can clock in at a maximum of 5 days, but many find it shorter. If opting for a mailed check, brace yourself for a wait of up to 14 days.
---
Illinois Sports Betting
With the rapid advancement of online sports betting, Illinois has seen a significant uptick in activity and excitement. One notable entry that's taken the state by storm is PointsBet. This innovative platform has carved out a substantial niche, offering Illinois residents a seamless betting experience coupled with unique features and promotions.
The Rise of PointsBet in Illinois
The sports betting landscape in Illinois witnessed a transformation when PointsBet introduced its mobile application. A mere glance at the timeline reveals the momentum the company has gained since its inception:
July: PointsBet attains a temporary sports betting license.
September 12, 2020: Official launch of the mobile application.
Partnership with Hawthorne Race Course: A strategic collaboration with Hawthorne Race Course in Stickney, merely 12 miles from Chicago, amplifies its presence.
For enthusiasts keen on diving into the PointsBet universe, the process is straightforward:
Navigate to the PointsBet website.
Opt for "Illinois" within the sportsbook.
Register by providing the necessary details.
Proceed with the deposit.
The elimination of the need for in-person registration in Illinois has made the process even more hassle-free. Furthermore, new users should not miss the enticing $1000 bet credits promotional offer.
Exploring the Hawthorne Race Course Collaboration
The synergy between PointsBet and Hawthorne Race Course is undeniable. Not only does the Race Course host a PointsBet sportsbook, but there are also four off-track betting sites under the same umbrella located at Villa Park, Prospect Heights, Oakbrook Terrace, and Crestwood. A monumental $400 million revamp is underway at Hawthorne Race Course, which aims to diversify its gaming horizons in the Chicago area. This renovation encompasses:
Slot machines
Table games
Enhanced sports wagering facilities
Upscale dining options
Brand Ambassadors and Strategic Alliances
Elevating their marketing game, PointsBet has onboarded Chicago Bears legend, Devin Hester, as a brand icon. This partnership promises Illinois residents exclusive promotional campaigns and opportunities.
In addition, a multi-year alliance with NBC fortifies PointsBet's position in the market. Viewers can expect to see PointsBet odds during NBC sports broadcasts, intertwined with commercial integrations and in-game promotions.
A Brief on Illinois' Evolving Betting Landscape
The sports betting fervor in Illinois is palpable. With a robust sports culture anchored by numerous professional teams, the state's potential is vast. A few key developments include:
Innovative Market Entries: DraftKings, leveraging its strategic partnership with Casino Queen, was among the pioneers in Illinois' betting scene.
Dominant Players: BetRivers, with its presence across multiple states, remains a key player, while FanDuel's alliance with Par-A-Dice Casino and William Hill's (now rebranded as Caesars Sportsbook Illinois) collaboration with Grand Victoria Casino reinforce the state's betting infrastructure.
Final Thoughts
The online betting domain in Illinois is bustling, with PointsBet emerging as a formidable contender. With its strategic partnerships, innovative features, and customer-centric promotions, PointsBet is poised to redefine the betting experience for the residents of the Prairie State.