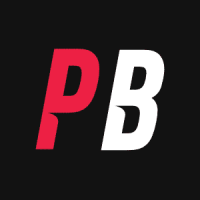 Get Up To $1000 In Second Chance Bets
Promo Code:
10X100
Get Bonus
Gambling Problem? Call or TEXT 1-800-Gambler 21+
Bonus offer
Get Up To $1000 In Second Chance Bets
PointsBet Promo Code
US States Applicable T&C
CO, IA, IL, IN, KS, LA, MD, MI, NJ, NY, OH, PA, VA, WV
Website
Overall rating 4 /5
PointsBet, a popular betting platform, is licensed and operational in numerous U.S. states. As of our latest update, PointsBet is authorized in these 14 states: Colorado, Illinois, Indiana, Iowa, Kansas, Louisiana, Maryland, Michigan, New Jersey, New York, Ohio, Pennsylvania, Virginia, and West Virginia. It's essential to regularly check for updates as the legality can expand to new regions over time.
Originally founded in Australia, PointsBet Sportsbook launched in the United States in January 2019 and has been rapidly growing in popularity among American bettors. PointsBet is perhaps best known for its unique and high-risk, high-reward style of wagering known as PointsBetting, but the sports betting site has a wide range of exciting features and great qualities to offer its customers.
Are you hoping to find out if PointsBet Sportsbook is currently legal in your state? In this guide, we will cover where PointsBet is available today, where it may look to expand in the near future, how to sign up with PointsBet in your state, and more!
Where Is PointsBet Legal?
If you would like to know if PointsBet has already launched in your location, take a look at the Pointsbet legal states table shown below!
| | | | |
| --- | --- | --- | --- |
| State | PointsBet Sportsbook | Launch Date | Retail/Licensing Partner |
| Colorado | ✅ | November 2020 | Double Eagle Hotel & Casino |
| Illinois | ✅ | September 2020 | Hawthorne Race Course |
| Indiana | ✅ | March 2020 | Hollywood Casino |
| Iowa | ✅ | November 2019 | Catfish Bend |
| Kansas | ✅ | September 2022 | Kansas Crossing Casino & Hotel |
| Louisiana | ✅ | September 2022 | Boomtown Casino & Hotel |
| Maryland | ✅ | November 2022 | Riverboat on the Potomac |
| Michigan | ✅ | January 2021 | Northern Waters Casino Resort |
| New Jersey | ✅ | January 2019 | Meadowlands |
| New York | ✅ | January 2022 | N/A |
| Ohio | ✅ | January 2023 | Hollywood Gaming at Mahoning Valley Race Course |
| Pennsylvania | ✅ | February 2022 | Hollywood Casino at Penn National (York) |
| Virginia | ✅ | December 2021 | Colonial Downs Racetrack |
| West Virginia | ✅ | August 2021 | Hollywood Casino at Charles Town Races |
As a leading online sportsbook, PointsBet is legally operational in numerous states across the United States, providing secure and accessible sports betting to a wide demographic. As of our last update, PointsBet is authorized and live in 14 states: Colorado, Illinois, Indiana, Iowa, Kansas, Louisiana, Maryland, Michigan, New Jersey, New York, Ohio, Pennsylvania, Virginia, and West Virginia. For residents in these states, PointsBet offers a robust selection of sports and betting options, along with promotional bonuses for both new and existing users.
It is also important to note that PointsBet customers do not need to be residents of these states to sign up and start placing wagers. Instead, they will just need to be physically present in one of the states listed above in order to place bets on all your favorite sports teams and leagues.
---
Where Will PointsBet Become Available Next?
There are many U.S. states where PointsBet Sportsbook is not currently operating. Provided below is a full list of states where PointsBet is not yet available to American sports bettors.
Alabama
Alaska
Arizona
Arkansas
California
Connecticut
Delaware
Florida
Georgia
Hawaii
Idaho
Kentucky
Maine
Massachusetts
Minnesota
Mississippi
Missouri
Montana
Nebraska
Nevada
New Hampshire
New Mexico
North Carolina
North Dakota
Oklahoma
Oregon
Rhode Island
South Carolina
South Dakota
Tennessee
Texas
Utah
Vermont
Washington
Wisconsin
Wyoming
It is very clear that PointsBet Sportsbook has room for tremendous growth in the upcoming years as sports betting legislation is passed in new states and new agreements are reached with retail and licensing partners.
There have been a few recent setbacks that have slowed the PointsBet expansion throughout the United States. For instance, it was widely expected that PointsBet Sportsbook would become available in Arizona after the Grand Canyon State legalized sports betting in April 2021. A sports betting license was initially granted to PointsBet and Yavapai-Apache Nation (i.e., PointsBet's in-state partner), but an administrative error ultimately caused the Arizona Department of Gaming to rescind the license not long after.
In addition, Massachusetts seemed to be a likely target for PointsBet Sportsbook after sports gambling became legal in the Bay State in July 2022. However, PointsBet surprised everyone when it withdrew an application for a sports betting license in Massachusetts in February 2023, possibly a result of the murky future surrounding the state's sports betting market.
Nevertheless, PointsBet Sportsbook is certain to enter new locations in upcoming years with Kentucky, Tennessee, and Wyoming being a few potential targets to keep an eye on moving forward.
---
How To Get Started With PointsBet in Your State
You can create an account with PointsBet and start placing bets today! Just follow the detailed steps provided below.
Click here to visit the PointsBet website. Alternatively, you may head to the App Store or Google Play Store and download the PointsBet Sportsbook mobile app to your Apple or Android device.
Begin to register for a PointsBet account by selecting your state, entering all necessary personal information, and verifying your identity. You may also use the promo code 5X50 when signing up to claim the generous welcome offer provided to all new users.
Make an initial deposit of $5 or more to your PointsBet Sportsbook account using any of the safe and secure banking options offered on the platform.
Begin placing bets on all your favorite teams, sports, and leagues!
---
Why You Should Choose PointsBet Sportsbook
If PointsBet Sportsbook is one of the licensed online sports betting platforms available in your state, you may want to first make sure that it is a great fit for your personal preferences and sports betting needs. PointsBet has a variety of excellent features and benefits to offer its customers and is a good beginner sports betting app.
Users will have access to an innovative form of sports wagering known as PointsBetting when they sign up today. Unlike traditional fixed-odds betting, PointsBetting allows you to place a bet on a specific outcome and have the size of your potential payout determined by how right or wrong your prediction was. For instance, if the over/under total for an NBA matchup was set at 220 points and you bet $10 on the over, you would win $150 (i.e., 15 times your initial bet) if 235 points were scored in the game.
Furthermore, PointsBet Sportsbook has an incredibly simple and straightforward customer rewards program, provides frequent promotional deals and bonus opportunities, and offers a high-quality mobile app to its users. Overall, PointsBet is a top-tier option in the world of online sports betting and certainly deserves your consideration.
---
Further Information On PointsBet
---
PointsBet Availability FAQ
Where is PointsBet legal?
PointsBet Sportsbook is currently legal in 14 U.S. states: CO, IA, IL, IN, KS, LA, MD, MI, NJ, NY, OH, PA, VA, and WV. In addition, PointsBet Online Casino is available to all New Jersey bettors.
Who can use PointsBet Sportsbook?
In order to create an account and start placing bets with PointsBet, there are a few criteria that you must meet. You will need to be at least 21 years of age, not found on any exclusion lists, and physically located in a state where PointsBet Sportsbook is currently licensed and operating.
Is PointsBet Sportsbook legal in Massachusetts?
No, PointsBet Sportsbook is not presently available in Massachusetts. PointsBet had previously applied for a sports betting license in the Bay State but later withdrew its application.