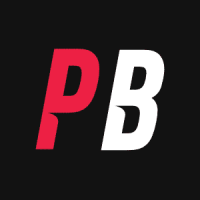 Get Up To $1000 In Second Chance Bets
Promo Code:
Get Bonus
Gambling Problem? Call or TEXT 1-800-Gambler 21+
Bonus offer
Get Up To $1000 In Second Chance Bets
PointsBet Promo Code
US States Applicable Tu0026C
CO, IA, IL, IN, KS, LA, MD, NJ, NY, OH, PA, VA, WV
Website
Overall rating 5 /5
PointsBet has made significant strides in the American sports betting arena, expanding its services across fourteen US states. One of the standout features of this sports betting site is PointsBetting, a unique wagering system. With sportsbooks across various states each adhering to their unique regulations, payment methods can differ from state to state. In this guide we will help you understand all of PointsBet's deposit and withdrawal options.
---
PointsBet Deposits Methods
When it comes to deposits, PointsBet ensures a swift and hassle-free experience for its users.
Instant Transactions: Most deposit methods at PointsBet are instantaneous, without any additional charges. However, it's important to note that certain payment providers may levy a nominal fee.
Diverse Payment Solutions: PointsBet caters to a wide range of users with its diverse payment options, which include instant banking, eWallets, vouchers, and the exclusive PointsBet Mastercard.
Major Credit Card Acceptance: Though Visa and Mastercard are accepted in several states, there are a few exclusions. Some states, like Illinois, also welcome prepaid Mastercard and Visa gift cards.
| Deposit Method | Min/Max Deposit | Deposit Time |
| --- | --- | --- |
| 🏦 Online bank transfer | $5/$10k | Up to 3 business days |
| 💳 Debit/credit card (Visa, Mastercard) | $5/Varies | Instant |
| 💻 PayPal | $5/Varies | Instant |
| 💳 PointsBet Mastercard | $5/$5k | Instant |
| 💵 Cash (at physical sportsbook) | $5/None | Instant |
| 💵 Cash (via PayNearMe) | $5/$500 | Up to 30 mins |
| 📨 ACH/eCheck | $5/Varies | Up to 3 business days |
Step by Step Guide To Making A Deposit
1. Access Your Account:
Login: Start by signing into your PointsBet account.
Profile Navigation: Click on your email address, prominently positioned in the top right corner of the screen.
2. Initiate the Deposit Process:
Find 'Deposit': Scroll down until you locate the 'Deposit' option and select it.
Choose a Payment Method: Options include, but aren't limited to, Debit/Credit Card and Online Banking. Make sure to pick the one that suits you best.
3. Provide Transaction Details:
Enter Payment Information: If opting for a Debit Card, for instance, key in your card number, its expiration date, and the security code.
Proceed: Click on 'Continue' to move to the next stage.
4. Finalize the Deposit:
Amount and Promo Code: Opt to use previously saved details or input them manually. Specify your desired deposit amount. If you have a promo code, this is the moment to apply it.
Complete the Transaction: Click on 'Deposit' to finalize the procedure.
5. Availability of Funds:
Check Account Balance: Post-deposit, refer to the given time frame table to determine when your funds will reflect in your account. Once credited, you're set to place your wagers!
---
PointsBet Withdrawal Methods
| Payout Method | Min/Max Withdrawal | Withdrawal Time |
| --- | --- | --- |
| 💵 Cash (at physical sportsbook) | $50/$10k | Up to 24 hours |
| 💻 PayPal | $5/None | 1-2 business days |
| 📨 ACH/eCheck | $5/Varies | 2-5 business days |
| 🏦 Online bank transfer | Not specified/None | 2-5 business days |
Withdrawing Money from PointsBet: A Step-by-Step Guide: To successfully withdraw funds from your PointsBet account, follow these straightforward steps:
Access PointsBet: Begin by logging into your PointsBet account either on the website or through the official app.
Navigate to Account Settings: Head over to the 'My Account' section located prominently within the interface.
Initiate Withdrawal: Click or tap on the 'Withdraw' option. This will display the various methods available for withdrawal.
Select Your Preferred Method: It's crucial to note that if you've deposited via PayPal, ACH/eCheck, or an online bank transfer, these same methods can be employed for the withdrawal process, ensuring a smooth and secure transaction.
---
Why can't I withdraw money from PointsBet?
One of the primary reasons users face difficulties when trying to withdraw funds from PointsBet centers around the sportsbook's rollover requirement. Here's a breakdown:
Rollover Requirement: Before you can access and withdraw all your funds, they must meet the rollover criteria set by PointsBet.
What Does This Mean?: If your funds haven't been used for betting (turned over), they need to be staked in bets equivalent to their value. In simpler terms, every dollar you deposit should be bet at least once before it becomes eligible for withdrawal.
Purpose: Such regulations are in place to ensure fair play and prevent potential misuse or money laundering through the platform.
By being aware of these conditions, users can better manage their funds and understand the withdrawal protocols on PointsBet.
---
Wrapping It Up
While PointsBet boasts an array of betting options and features, it's somewhat limited in its payment methods when compared to other US-based sportsbooks. Nonetheless, whether you're a banking traditionalist or prefer digital transactions, PointsBet has a solution for you. With high transaction limits and prompt payouts, it remains a top choice for many sports bettors.