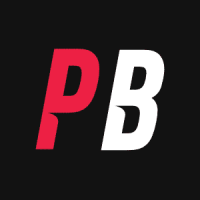 Get Up To $1000 In Second Chance Bets
Promo Code:
10X100
Get Bonus
Gambling Problem? Call or TEXT 1-800-Gambler 21+
New York Bonus offer
Get Up To $1000 In Second Chance Bets
PointsBet Promo Code
US States Applicable T&C
CO, IA, IL, IN, KS, LA, MD, NJ, NY, PA, VA, WV
Website
Overall rating 5 /5
The excitement is real! PointsBet Sportsbook is now accessible to New York's enthusiastic sports bettors, giving them an exclusive opportunity to bet on all the teams they love. What makes PointsBet unique is their innovative "PointsBetting" feature, a one-of-a-kind offering in the world of online sportsbooks. Don't miss out on our exclusive PointsBet NY promo code, which will grant you a new-customer bonus that can climb up to an impressive $1,000. Let's dive deeper into what makes PointsBet a game-changer in the NY sports betting scene.
10 Second Chance Bets PointsBet NY
For New York bettors, PointsBet presents an unbeatable Second Chance offer: If any of your initial 10 cash bets on fixed-odds markets don't win, you're entitled to up to 10 bonus bets, each valued at a maximum of $100. That means you could retrieve up to $100 for every lost wager. NY residents can rest easy as these bonuses are credited swiftly, generally within a day of bet resolution.
| PointsBet New York | Information |
| --- | --- |
| ✅ PointsBet NY Promo Code | 10X100 |
| 🎀 Pointsbet Bonus Offer | Get Up To $1000 In Second Chance Bets |
| ⌛ Valid | September, 2023 |
| 🏢 Retail Partner | Hollywood Gaming at Mahoning Valley Race Course |
Gambling problem? Call 1-800-GAMBLER (NJ, PA, WV), or 1-800-270-7117 for confidential help (MI) 21+
When you apply the PointsBet New York promo code, you can grab up to $1,000 in Second Chance Bets over the course of your first fixed-odds wagers each day for 10 days. Each day bet up to $100 on your first wager and get it fully insured and receive a bonus bet back if it loses. You can then repeat this process for your first wager of the day, each day for 10 days.
How do second chance bets work?
Second chance bets offer a safety net to bettors. When a wager doesn't come through, the sportsbook returns the staked amount, not as cash but as site credit. This allows bettors another shot – or a 'second chance' – to play and potentially win. The key distinction? Refunds from these bets are typically in the form of bonus credits, not direct cash.
Exciting Daily Promotions at PointsBet New York
PointsBet Sportsbook doesn't just stop at offering a novel betting site. Their promotional offers are truly second to none. Here's a sneak peek:
Daily Odds Boosts: Enjoy special offers that enhance your betting odds, ranging from specific teams to player achievements and even lucrative parlay boosts.
Insurance Offers: Protect your stakes with single-game parlay insurance. This feature can give you back up to $25 if you miss out by just one leg in a three-leg parlay.
Profit Boosts: Every day, bettors can get an added profit boost for their three-leg parlays and single-game parlays, maximizing potential earnings.
Rewards Program: Stay loyal and be rewarded. Earn points for every bet you place, which can then be exchanged for bonus bets to amplify your game.
Karma Kommittee: A standout feature, the Karma Kommittee can decide to refund bets that seem unfair due to unforeseen circumstances or bad beats. PointsBet also offers the Personal Good Karma Refund for those particularly painful betting moments, giving customers a chance to salvage some of their stakes.
---
Create a PointsBet Account in NY
Getting started with PointsBet in New York is a breeze. Follow these steps:
Navigate to the PointsBet app or their official website.
Click the login button situated at the top.
On the registration page, choose "New York" as your region and input your essential details.
Ensure you enter our exclusive PointsBet promo code on the designated line to unlock your benefits.
Progress through the registration by inputting the necessary personal details, including the last four digits of your SSN for verification.
Set up your password, go through the terms and conditions, and finalize your registration.
---
PointsBetting: A Unique Wagering Experience
PointsBet New York is not just another online sportsbook. With the PointsBetting system, bettors can have an enhanced betting experience unlike any other. It brings an exciting dimension to wagering that truly amplifies the thrill of the game. With this, your potential winnings or losses aren't fixed but rather fluctuate depending on the outcome of the event. The closer your bet is to the actual result, the bigger your rewards!
---
PointsBet & Fanatics Update & History
The landscape of legal sports betting and online gambling is witnessing a significant transformation. With the introduction of the Fanatics era, significant changes are afoot, particularly in the way PointsBet operates in several states.
Fanatics in the Forefront
The much-talked-about Fanatics era has ushered in a new chapter in legal sports betting and online gambling. While many eagerly anticipate its presence in New York, the city remains untouched by the Fanatics wave. However, neighboring New Jersey, along with seven other states, greeted the 'PointsBet, a Fanatics Experience' with open arms earlier this month, following swift regulatory approval.
Navigating the New York Waters
In New York, PointsBet has maintained its original identity, undeterred by the Fanatics rebrand. A pivotal press release highlighted that PointsBet USA will persevere in its operations in New York. The transition awaits until Fanatics Betting and Gaming can individually acquire a foothold in select states.
Notably, while there were speculations around PointsBet evolving into Fanatics Sportsbook NY, the recent developments have unveiled a hybrid identity – PointsBet, a Fanatics Experience.
CEO Weighs In
Matt King, the dynamic CEO of Fanatics Betting and Gaming, expressed his enthusiasm about the evolving landscape. In his words, "Our journey at Fanatics Betting and Gaming is fueled by innovation, and the recent acquisitions have supercharged our roadmap. With a decade-long vision prioritizing our customers over mere market share, our objective remains clear – to enhance the user experience. Both at Fanatics Sportsbook and PointsBet, a Fanatics Experience, our focus will always be the customer."
Awaiting the New York Verdict
The much-anticipated debut of Fanatics in New York hinges on the official nod from regulatory bodies. Insights from the August assembly of the New York State Gaming Commission (NYSGC) revealed that the Fanatics venture still has a few milestones to achieve prior to obtaining the green signal.
Brian O'Dwyer, the esteemed chairman of the NYSGC, shed light on the matter, indicating that post the necessary reviews, a conclusive decision is on the horizon. As of the last update, the specifics of the NYSGC's subsequent gathering remain under wraps.
A Combination to Watch
The integration of PointsBet and Fanatics signifies not just a merger of names, but an amalgamation of visions and ambitions. As legal sports betting landscapes evolve, market players and enthusiasts alike await the unfolding of this fascinating chapter in online gambling history.
---
PointsBet New York Banking
Navigating the world of online betting can seem daunting with the plethora of deposit methods available. If you're thinking of joining PointsBet, you're in luck! This section breaks down all the deposit methods offered, ensuring you have all the information you need to make an informed decision.
Deposits
Online Banking: The Preferred Choice
Online banking stands out as a highly recommended deposit method for PointsBet users. When you select this option, you'll be navigated directly to a secure bank portal. Here's the process:
Enter your login details.
Authenticate and verify your identity.
Complete your deposit seamlessly. The deposit range is quite accommodating, starting from a minimum of $10 and going up to a hefty $10,000.
Cards: Credit, Debit, and PointsBet Mastercard
When it comes to versatility and ease, cards never disappoint:
Credit Cards: Suitable for both small and large deposits, you can deposit anywhere between $5 and a whopping $50,000.
Debit Cards: Just like the credit card, the range is $5 to $50,000.
PointsBet Mastercard: This isn't just any card; it doubles as a prepaid debit account tailored for PointsBet deposits and withdrawals. Fund it online with credit or debit and gain instant access to your PointsBet account. Bonus? After signing up, a tangible card is delivered to your doorstep, accepted widely wherever Mastercard makes its mark, including ATMs.
ACH eCheck via VIP Preferred
For those who prioritize direct bank transactions, the ACH eCheck stands out. By selecting this option and providing your bank details, players can make deposits up to $50,000 per transaction.
PayPal
PayPal has revolutionized the digital payment space, offering a secure online wallet for your funds. If you don't have an account, hop on to PayPal.com and sign up for free. Once set up, enjoy quick and efficient deposits and withdrawals on PointsBet.
PayNearMe: Cash Payments Simplified
If you're someone who likes dealing in cash, PayNearMe has got you covered. Head over to one of the 27,000+ cash payment locations, which include prominent vendors like CVS and Family Dollar. Keep in mind there's a $500 daily deposit limit.
Withdrawals
While PointsBet NY offers a spectacular betting experience, it slightly lags when it comes to withdrawal options. But don't fret! For those with a checking account or a PayPal setup, the process is straightforward.
Online Banking
Online banking allows users to pull out their winnings through a fortified banking portal.
Requirements:
A valid checking account with any of the affiliated banks.
Duration:
You can expect the funds to reflect in your account within a span of 1-3 days.
Coverage:
With over 2,000 banks in the network, chances are, your bank is on the list.
ACH/eCheck via VIP Preferred – The Premium Choice
This method allows users to receive their money via a connected VIP Preferred ACH/eCheck account.
Duration:
Generally, it's a tad slower than online banking, with withdrawals clearing in about 2-4 days.
PayPal – Speedy and Convenient
Undoubtedly, PayPal stands as one of the quickest withdrawal methods on PointsBet.
Requirements:
Users must have an individual PayPal account that's synced to the same email as their PointsBet account. Additionally, to leverage PayPal for withdrawals, users must have initially used it for depositing funds.
Duration:
The magic of PayPal shines here! Withdrawals can process as quickly as 30 minutes and at most, in two days.
---
Is PointsBet New York Legit?
PointsBet, originating from the land Down Under, has now firmly rooted its presence in the USA with its headquarters stationed in Denver. This move isn't just for show—by recruiting locally, PointsBet aims to foster a strong bond with local sports enthusiasts. Such an approach isn't just strategic but also attests to their commitment towards offering a localized betting experience.
Promotions Tailored for Hometown Heroes
It's not just about placing bets. PointsBet goes the extra mile, showering its customers with frequent promotions. What makes these deals even more special is their tie-ups with hometown teams. And, for those days when lady luck isn't on your side or when a referee's decision goes awry, PointsBet occasionally offers refunds—a testament to their understanding of a bettor's sentiments.
A Blend of Tradition and Innovation in Betting
Stepping away from the mundane, PointsBet brings a fresh twist with its unique PointsBetting markets. It's a breath of fresh air for those wanting a break from the routine. But fear not, traditionalists! PointsBet hasn't forgotten you. They offer a robust range of conventional sports betting options that cater to both novices and seasoned punters.
PointsBetting Risks
While PointsBet's innovative PointsBetting markets are intriguing, they come with their fair share of risks. It's not just about winning or losing; the stakes can go much higher. Bettors might find themselves losing more than they initially wagered. It's essential to tread carefully. PointsBet, understanding these stakes, has integrated risk management tools. It's up to the customers to leverage these tools, ensuring they bet responsibly and keep their spending in check.
PointsBet – Safe, Secure, and Innovative
PointsBet isn't just another name in the world of online sports betting. It's a blend of innovation, tradition, and customer-centric approaches. While it offers avenues for thrilling betting experiences, it also ensures users have tools at their disposal to bet safely. All in all, if you're contemplating whether PointsBet is legit, rest assured—it's not only legitimate but also a forerunner in modern sports betting.
---
FAQ
Does PointsBet New York have live betting?
Yes, live betting thrives on PointsBet NY. New York enthusiasts can engage in real-time wagering on major leagues like the NFL, NBA, NHL, and MLB. But the excitement doesn't stop there; PointsBet NY extends its live betting to include collegiate competitions, international soccer matches, and prestigious events in tennis and golf.
Is PointsBet Legal In NY?
Yes, PointsBet is fully authorized in New York. Having secured official approval from the state, PointsBet operates as a licensed online sports betting site in New York, ensuring residents can wager with confidence and legality.