As a sports bettor, you may have come across the term "bonus bets" when browsing through various online sportsbooks. Bonus bets are a popular promotion offered by many sports betting sites. But what exactly are they, and how do they work? In this article, we will explore the basics of bonus bets, their different types, and how to use them to your advantage in sports betting.
What Are Bonus Bets?
Bonus bets are promotional offers from sports betting sites to attract new customers or reward existing ones. Essentially, a bonus bet is a free bet that is not "real money" that you can use to place a wager on a specific sports event. Bonus bets are often given as a welcome offer to new customers or as a loyalty reward to existing ones.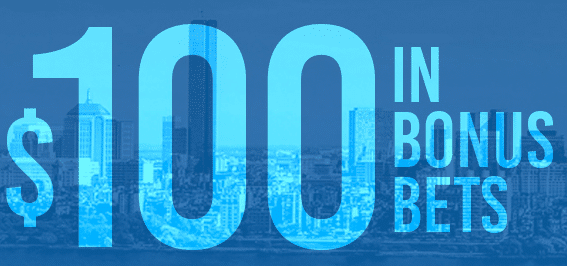 How To Get Bonus Bets At Online Sportsbooks
There are various ways to get bonus bets at online sports betting sites, and each comes with its own terms and conditions. Here are some of the most common types of ways to get bonus bets:
New User Deposit Bonus
A deposit bonus is a type of bonus bet where the sports betting site may match your initial deposit or a percentage up to a certain amount. For example, if the online sportsbook offers a 100% matched deposit bonus up to $100, and you deposit $100, you will receive an additional $100 in bonus bets.
No Deposit Bonus
A no deposit bonus is a type of bonus bet where the sportsbook or casino gives you a small amount of bonus bets without requiring you to deposit in return for signing up and registering at the site. No deposit bonuses are usually a small amount to allow the user to try the site out, then if the user decides to deposit they can get an additional welcome bonus on top of it. One of the most popular no deposi toffs is the BetMGM Casino $25 no deposit bonus.
Second Chance Bet
A second chance bet also known as a "risk free bet" is a type of bonus bet where the betting site refunds your bet if it loses in bonus bets. For example, if you place a $50 bet on a sports event and it loses, the betting site will refund your $50 as a bonus bet.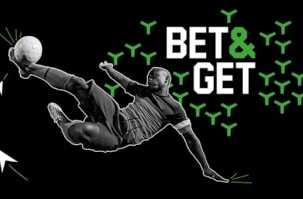 Bet & Get
Bet and get sportsbook promotions are designed to encourage bettors to deposit and place an initial bet by offering bonus bets in return. These promotions typically require you to place a qualifying bet in order to receive the bonus bets. Some of the most popular Bet & Get promotions are as follows:
Reload Bonus
A reload bonus is a type of bonus bet offered to existing customers when they make another deposit after their initial deposit. Reload bonuses are usually smaller than the initial deposit bonus.
Loyalty Progam
Sportsbook loyalty programs are designed to reward customers who place bets regularly. These programs are typically offered by online sportsbooks, although some brick-and-mortar sportsbooks may also offer them. There are several different types of loyalty programs offered by sportsbooks. Here are some of the most common types: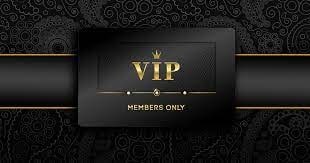 Point-Based Programs
Point-based programs award points to customers for placing bets. These points can be redeemed for rewards, such as bonus bets.
Tiered Programs
Tiered programs are structured in tiers or levels, with each level offering increasingly better rewards. Customers must meet certain criteria to advance to higher tiers, such as placing a certain number of bets or reaching a certain level of betting activity.
VIP Programs
VIP programs are typically reserved for high rollers or customers who place large bets. These programs offer exclusive perks and benefits, such as personalized customer service and access to special events.
How to Claim Bonus Bets
Claiming bonus bets is usually a straightforward process. Most betting sites will require you to create an account and make a deposit before you can claim a bonus bet. Here are the general steps to claim a bonus bet:
Register with the betting site.
Verify your account by providing the necessary documentation.
Make a qualifying deposit, if required.
Opt-in for the bonus bet promotion.
Place your bonus bet on a qualifying sports event.
Understanding Bonus Bet Terms and Conditions
It's important to read and understand the terms and conditions of any bonus bet offer before claiming it. Bonus bet terms and conditions will usually include the following:
Eligible sports events: Bonus bets are often restricted to specific sports events or markets.
Wagering requirements: You may be required to wager your bonus bet a certain number of times before you can withdraw any winnings.
Minimum odds: Your bonus bet may be restricted to sports events with odds above a certain level.
Expiry date: Your bonus bet may have an expiry date, after which it will be forfeited.
Payment methods: Some bonus bets may be restricted to specific payment methods.
Tips for Maximizing Your Bonus Bets
To get the most out of your bonus bets, here are a few tips to keep in mind:
Read the fine print: Be sure to read the terms and conditions of the promotion before participating, so you know exactly what restrictions and requirements are in place.
Place bets strategically: Make sure you're placing bets strategically, so you can maximize your chances of winning and using the bonus bets.
Check for restrictions: Be aware of any restrictions on the bonus bets, such as limited timeframes in which the free bet must be used or restrictions on the types of bets you can place with the free bet.
FAQS
Can I withdraw my bonus bet winnings?
Yes, when a bonus bet is won winnings are paid in cash and are generally available for withdrawal, however it is important to check the terms and conditions at the particular sportsbook to verify any particular rules they may have on the promotion.
Do bonus bets expire?
Yes, bonus bets usually have an expiration date. Be sure to read the terms and conditions of the promotion carefully to understand when the bonus bet will expire. It is important to use the bonus bet before it expires, otherwise, you will lose it.
Can I use a bonus bet in conjunction with other sportsbook promotions or offers?
This will depend on the specific terms and conditions of the promotion. Some promotions may allow you to use a bonus bet in conjunction with other offers, while others may not. Be sure to read the terms and conditions of each promotion carefully
Can I withdraw bonus bets?
No, bonus bets cannot be withdrawn as cash. It can only be used to place a bet on a sports event. However, any winnings earned from the bonus bet can be withdrawn as cash once the wagering requirements have been met.