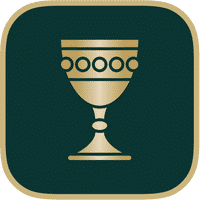 $1,000 First Bet on Caesars
PROMO CODE:
ATSBONUS1000
Get Bonus
Gambling Problem? Call or TEXT 1-800-Gambler 21+
Bonus offer
$1,000 First Bet on Caesars
Caesars Promo Code
US States Applicable T&C
AZ, CO, DC, IA, IL, IN, KS, LA, MA, MD, MI, NV, NJ, NY, OH, PA, TN, VA, WY, WV
Website
Overall rating 5 /5
Los Angeles Chargers Sports Betting Promo Codes & Bonuses
The Los Angeles Chargers are set to have one of the most exciting offenses in the NFL again in 2023. And bettors can get in on the excitement themselves with the above LA Chargers sportsbook promo. Just click on the Get Bonus button above to get one of the best betting offers in America when betting on Chargers games this season.
Los Angeles Chargers Betting Preview
Last season, the Los Angeles Chargers made the NFL playoffs, but suffered a humiliating defeat once they got there. They blew a huge lead to the Jacksonville Jaguars, choking away a chance to play in the Divisional round. This season, the Chargers will be expected to be dynamic offensively once again, which they will hope can propel them to another strong regular season and better results in the playoffs. Continue reading for our 2023 LA Chargers season preview and our season win total prediction for the Bolts.
2023 Los Angeles Chargers Over/Under Season Win Total Odds
Los Angeles Chargers Futures Betting Odds
Standings Data
| | 2022 | 2021 |
| --- | --- | --- |
| Actual Record | 10-7 | 9-8 |
| Point Differential | +7 | +15 |
| ATS W/L | 11-6-1 | 8-9 |
| Over/Under Record | 7-10-1 | 10-7 |
| Record in Division Games | 2-4 | 3-3 |
Los Angeles Chargers Picks, Predictions & Betting News
Offseason Transactions
Key Additions: Eric Kendricks
Key Departures: Kyle Van Noy, Drue Tranquill
This offseason was relatively uneventful for the Chargers, as none of their top level players on either side of the ball left. Most importantly, this offseason means another chance for Keenan Allen to get healthy, which is big given that the Chargers came just one pick away from being able to grab Jaxon Smith-Njigba in the draft, with Seattle taking him the pick before Los Angeles was up.
Los Angeles Chargers Offensive Stats
| | 2022 (Rank) | 2021 (Rank) |
| --- | --- | --- |
| Yards Per Play | 5.3 (T-17th) | 5.9 (T-3rd) |
| Yards Per Rush Attempt | 3.7 (T-30th) | 4.3 (T-15th) |
| Yards Per Pass Attempt | 6.7 (23rd) | 7.4 (T-11th) |
| Points Per Game | 23.0 (13th) | 27.9 (5th) |
| Turnovers | 19 (T-5th) | 22 (T-13th) |
The Chargers were not as good offensively as their reputation would suggest, as they were a middle of the pack scoring team. Their running game was a straight up liability, as Austin Ekeler is clearly not a bell cow running back. But Justin Herbert is not completely blameless here either, as he averaged the same number of yards per pass attempt as quarterbacks like Mac Jones, Daniel Jones, and Mike White.
Los Angeles Chargers Defensive Stats
| | 2022 (Rank) | 2021 (Rank) |
| --- | --- | --- |
| Yards Per Play Allowed | 5.9 (T-29th) | 5.6 (T-20th) |
| Yards Per Rush Attempt Allowed | 5.4 (32nd) | 4.6 (T-26th) |
| Yards Per Pass Attempt Allowed | 6.7 (T-20th) | 6.7 (T-16th) |
| Points Per Game Allowed | 22.6 (T-21st) | 27.0 (T-29th) |
| Takeaways | 24 (T-11th) | 21 (T-17th) |
Defensively, the Chargers were not great, as they could not stop the run on a per play basis and were in the bottom-third of the league in points per game allowed as well. Simply having a Bosa on their defensive line has not been enough to help the Chargers get stops. Going wide receiver instead of defense first in this year's draft was a legitimate shock, though the addition of Eric Kendricks could help them get better this season.
Positives & Negatives
On the positive side for the Chargers, they have a legitimate answer at the most important position on the field. Justin Herbert has room to improve and grow at quarterback, but he still finished second in the NFL in passing yards a season ago. If his receiving corps can stay healthy, he should be able to lead this team to a playoff spot despite the issues this roster still has.
However, this team needs a running back who can move the ball between the tackles more reliably, and a defense that can get stops against elite offenses in their division like the Chiefs. Even when Herbert plays well, this team cannot be trusted to hold a lead, and that is a huge problem.
2023 Los Angeles Chargers Win Total Prediction: Over 9.5 Wins
We will cautiously take the over on the season win total for the LA Chargers, as they should be able to get back to double digits in the win column in 2023. This team went 2-4 in the division last year, so the improvement of the Broncos is not overly concerning when making a projection here. Take the over and hope for a better defensive performance from the AFC occupants of SoFi Stadium this year.