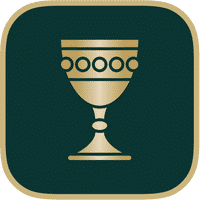 $1,000 First Bet on Caesars
PROMO CODE:
ATSBONUS1000
Get Bonus
Gambling Problem? Call or TEXT 1-800-Gambler 21+
Bonus offer
$1,000 First Bet on Caesars
Caesars Promo Code
US States Applicable T&C
AZ, CO, DC, IA, IL, IN, KS, LA, MA, MD, MI, NV, NJ, NY, OH, PA, TN, VA, WY, WV
Website
Overall rating 5 /5
Las Vegas Raiders Sports Betting Promo Codes & Bonuses
The 2023 NFL season will be one featuring many changes for the Las Vegas Raiders, which should mean plenty of excitement in the desert. New bettors can take advantage of some of the best sportsbook promos when betting on Raiders games, including the one listed above. To get your Las Vegas Raiders betting bonus, just click the Get Bonus button above.
Las Vegas Raiders Betting Preview
The Las Vegas Raiders won six games last year, and the Derek Carr era has come to an end. Coming into this year, it will be Jimmy Garoppolo leading them at quarterback, as the Raiders look to use their significant skill position talent to become a force in the AFC once again. Here, we break down the 2023 Las Vegas Raiders season and give our prediction for the silver and black in the season win total market.
2023 Las Vegas Raiders Over/Under Season Win Total Odds
Las Vegas Raiders Futures Betting Odds
Standings Data
| | 2022 | 2021 |
| --- | --- | --- |
| Actual Record | 6-11 | 10-7 |
| Point Differential | -23 | -65 |
| ATS W/L | 8-9 | 8-10 |
| Over/Under Record | 8-8-1 | 8-10 |
| Record in Division Games | 3-3 | 3-3 |
Las Vegas Raiders Picks, Predictions & Betting News
Offseason Transactions
Key Additions: Jimmy Garoppolo, Jakobi Meyers, Tyree Wilson
Key Departures: Derek Carr, Darren Waller
It wasn't a particularly damaging offseason for the Raiders, especially if you are not a big believer in Derek Carr as a quarterback who can deliver a team to a championship level. Jimmy Garoppolo will be a fine replacement if he can stay healthy, and offloading the oft-injured Darren Waller on the Giants isn't a bad thing either. The addition of Tyree Wilson in the draft is also a great thing, as the Raiders are building a fearsome pass rush.
Las Vegas Raiders Offensive Stats
| | 2022 (Rank) | 2021 (Rank) |
| --- | --- | --- |
| Yards Per Play | 5.7 (T-7th) | 5.7 (T-10th) |
| Yards Per Rush Attempt | 4.8 (T-7th) | 4.0 (T-23rd) |
| Yards Per Pass Attempt | 7.1 (T-10th) | 7.5 (T-9th) |
| Points Per Game | 23.2 (12th) | 21.8 (18th) |
| Turnovers | 21 (T-8th) | 24 (T-20th) |
Las Vegas was above average offensively last year, and there are concerns that will no longer be the case with Derek Carr gone. But a lot of the Raiders' offensive success boiled down to their ability to hand the ball to Josh Jacobs and get out of his way, and the presence of Davante Adams to create separation from defensive backs. Those two factors are not changing in 2023, and the Raiders should be just fine offensively again this year.
Las Vegas Raiders Defensive Stats
| | 2022 (Rank) | 2021 (Rank) |
| --- | --- | --- |
| Yards Per Play Allowed | 5.8 (T-27th) | 5.2 (T-6th) |
| Yards Per Rush Attempt Allowed | 4.5 (T-20th) | 4.2 (T-10th) |
| Yards Per Pass Attempt Allowed | 7.0 (T-25th) | 6.3 (T-6th) |
| Points Per Game Allowed | 24.6 (26th) | 25.8 (26th) |
| Takeaways | 13 (32nd) | 15 (T-29th) |
The defense for the Raiders was the problem last season, and that is likely to be the case again this year if things go poorly for them. The back end of their defense is simply not good enough, which makes everything else they do more difficult. The fact that they were dead last in takeaways last year, even after being gifted that one lateral return touchdown to beat the Patriots, is something that has to change for this unit.
Positives & Negatives
The biggest positive for the Raiders going into this year is the fact that they are the easiest landing spot for a new quarterback like Jimmy Garoppolo. They have an elite running back, arguably the best receiver in the league to work with, and they are still solid at tight end with Austin Hooper stepping into the top spot in Waller's place. Those are all great things for Jimmy G and company to look forward to.
On the negative side, they are still coached by Josh McDaniels, who has not proven an ability to win as a head coach anywhere in his entire life just yet. That could change this year, but we would like to see it before putting our faith in him.
2023 Las Vegas Raiders Win Total Prediction: Under 7.5 Wins
This is going to be one of the closer season win total bets of the year, as the Raiders could end up anywhere in the 6-9 win range in 2023. But we will go with the under, as their division did not get any easier to navigate in the offseason. A slight regression from their .500 division record last year will ultimately cost them the ability to hit eight or more wins in our opinion.