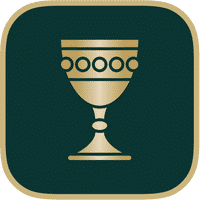 $1,000 First Bet on Caesars
PROMO CODE:
ATSBONUS1000
Get Bonus
Gambling Problem? Call or TEXT 1-800-Gambler 21+
Bonus offer
$1,000 First Bet on Caesars
Caesars Promo Code
US States Applicable T&C
AZ, CO, DC, IA, IL, IN, KS, LA, MA, MD, MI, NV, NJ, NY, OH, PA, TN, VA, WY, WV
Website
Overall rating 5 /5
Kansas City Chiefs Sports Betting Promo Codes & Bonuses
Last season, the Kansas City Chiefs won the Super Bowl. This year, they will look to get back to the big game behind superstar quarterback Patrick Mahomes. During their quest to win another championship, bettors can use the Get Bonus button above to take advantage of one of the best sportsbook bonuses to get the most value possible out of betting on Chiefs games.
Kansas City Chiefs Betting Preview
The Kansas City Chiefs won the AFC Championship and the Super Bowl last season, knocking off the Cincinnati Bengals and Philadelphia Eagles to win their second championship during the Patrick Mahomes era. This year, the Chiefs are among the favorites to win the title again, as they look to maximize their championship window with one of the most prolific offenses in NFL history. Here, we break down the upcoming season for the Chiefs and make our season win total prediction for them in 2023.
2023 Kansas City Chiefs Over/Under Season Win Total Odds
Kansas City Chiefs Futures Betting Odds
Standings Data
| | 2022 | 2021 |
| --- | --- | --- |
| Actual Record | 14-3 | 12-5 |
| Point Differential | +127 | +116 |
| ATS W/L | 8-11-1 | 10-10 |
| Over/Under Record | 9-11 | 12-8 |
| Record in Division Games | 6-0 | 5-1 |
Kansas City Chiefs Picks, Predictions & Betting News
Offseason Transactions
Key Additions: Jawaan Taylor
Key Departures: Orlando Brown, Frank Clark, JuJu Smith-Schuster, Mecole Hardman
The Chiefs lost some key pieces from last year's championship team, with Frank Clark being the most notable among them. While their losses shouldn't outweigh the considerable talent they still have on their roster, this is something to be aware of going into the 2023 season. It will be interesting to see how Andy Reid makes up for the loss of Clark on defense, and Orlando Brown and JuJu Smith-Schuster offensively, but we have faith in him to figure it out.
Kansas City Chiefs Offensive Stats
| | 2022 (Rank) | 2021 (Rank) |
| --- | --- | --- |
| Yards Per Play | 6.3 (1st) | 6.1 (1st) |
| Yards Per Rush Attempt | 4.7 (T-9th) | 4.7 (7th) |
| Yards Per Pass Attempt | 7.9 (T-2nd) | 7.5 (T-9th) |
| Points Per Game | 29.2 (1st) | 29.4 (4th) |
| Turnovers | 23 (T-17th) | 25 (T-24th) |
There is no debate that the Chiefs have the best offense in football going into the 2023 NFL season. Patrick Mahomes claimed another MVP award last year, and he has most of his weapons from last year back. While they get very little credit, the running backs on this Chiefs team do such a great job of making plays in the passing game from the backfield, and the duo of Isiah Pacheco and Jerick McKinnon will be a huge help to this offense again this year.
Kansas City Chiefs Defensive Stats
| | 2022 (Rank) | 2021 (Rank) |
| --- | --- | --- |
| Yards Per Play Allowed | 5.2 (T-9th) | 5.8 (28th) |
| Yards Per Rush Attempt Allowed | 4.4 (T-15th) | 4.7 (T-30th) |
| Yards Per Pass Attempt Allowed | 6.1 (T-6th) | 6.9 (T-24th) |
| Points Per Game Allowed | 21.7 (16th) | 22.4 (17th) |
| Takeaways | 20 (T-20th) | 29 (T-5th) |
The defense of the Chiefs just needs to avoid catastrophe each week in order to help their team rack up wins, and they are pretty good at doing just that. Steve Spagnuolo will continue to generate pressure with his defensive schemes, and that will help make up for the loss of Frank Clark this year for the defending champions.
Positives & Negatives
There are way more positives than negatives for the Kansas City Chiefs entering 2023, with their offense being chief among them. Expect the Chiefs to score close to 30 points again this season, and for this roster to once again be in position to win a championship as 2024 rolls around.
If there is a negative for the Chiefs this season, it is the fact that they are the defending champions and will get the best shot from every team they face this season. That can really wear on a team, even one with the championship experience that the Chiefs now have after making three Super Bowls with their current nucleus.
2023 Kansas City Chiefs Win Total Prediction: Over 11.5 Wins
Last season, the Chiefs won 14 games, and they should win close to that again this season. Barring an injury to Mahomes or another key player, they should be able to hold serve in nearly all of their home games, even with Buffalo and Philadelphia on their schedule at Arrowhead. Look for this team to end up in the teens again in the win column, and to go over their number for this season.