Sports betting is coming to Colorado. The expectation (hope?) is that Coloradoans will be able to bet on sports beginning May 1, 2020. The narrow passage of HB19-1327 on November 5, 2019 officially cleared the way for the state to begin offering both retail and online sports betting. The May 1, 2010 date is the first allowable date by law that the state's operators can legally accept sports bets.
As far as retail sports betting goes, the law restricts betting to the casinos in Central City, Black Hawk, and Cripple Creek. Those aren't that far from some of the major cities in Colorado, but online sports betting will render the location of those cities useless because everybody will be able to bet.
Right now, the law in Colorado only applies to sports betting, so there will not be an expansion of online gaming with virtual slot machines, table games, or poker. The bill simply had language for sports betting and the residents of Colorado, as they often do, voted in favor of a less restrictive environment.
Something of great interest in Colorado is that the casinos that are licensed in the state were capped in terms of the bet sizes that they could take on slots and table games. Amazingly, casinos within the state could not take more than $100 in a single wager. That restriction will be lifted for sports betting, as it should be.
Three licensing options are available, a "Master License", a "Sports Betting Operator", and an "Internet Sports Betting Operator" with varying costs. The taxes and fees are rather fair in Colorado for interested operators and there should be a lot of them with the major city of Denver and several populated areas like Boulder, Aurora, Colorado Springs, Aspen, and Breckenridge. Furthermore, Colorado is a popular vacation area during the winter months and the presence of online betting capabilities will warm those cold bones during NBA, NHL, NFL, and college basketball season for those that are able to cash some tickets in between runs on the slopes.
There are a ton of casinos in Colorado. Most of them are small and several of them will not put the investment into sports betting. Several of them will, however. In fact, the Double Eagle Hotel & Casino partnered with PointsBet very early in the process. Wynn and BetAmerica are among the operators that have joined up with the Full House Resorts brand of casinos in Colorado.
Like all of the other states that have adopted sports betting, Colorado will operate under similar pretenses. Geolocation tracking has to place the user physically in the state in order to be able to bet. Apps from another state will not carry over to Colorado. You will have to start a new account, even if you already have an account with that operator. In other words, say you have a PointsBet account in New Jersey. You will not be able to use it in Colorado. The law is 21 & over, as you would expect.
Once we have more clarification on the sports betting apps and the sportsbooks in Colorado, we can update this page, but most of the usual deposit methods should be available, including credit or debit card, bank transfer, cash at the casino cage, and payment processing services like PayNearMe, Neteller, and perhaps even PayPal. Withdrawals will likely be in the form of a check, wire transfer, or one of those payment processing services.
Fortunately, the law in Colorado does not prohibit betting on college sporting events being hosted within the state, like we see in New Jersey and like we will see in Illinois. Outside of high school sports, college prop bets, and e-sports, just about everything else will be fair game in Colorado.
As operators get set up within the state, you'll be able to read our reviews on those sportsbook apps and websites. At that point, you will be able to see the bonuses and promos being offered.
In the meantime, Colorado residents will have to either head down to New Mexico, make the long trek east to Iowa, or head on west to Las Vegas or Oregon in order to get their bets in. But it won't be long until the Rocky Mountain High also includes betting on sports!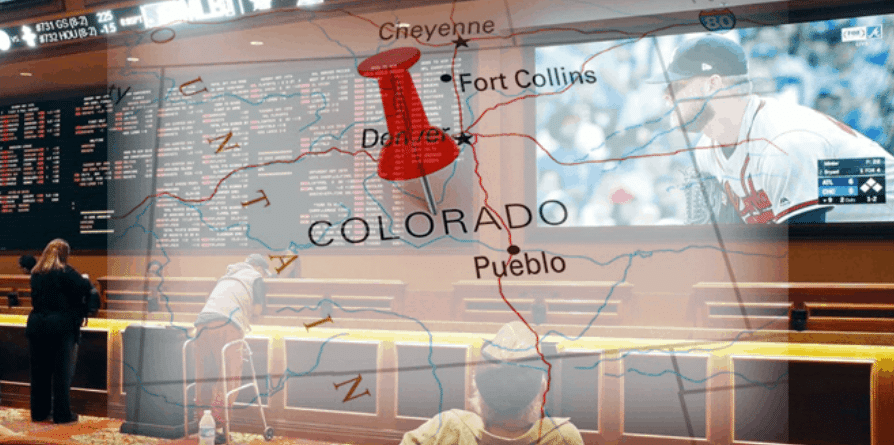 Colorado Getting Close to Launching Legal Sports Betting
Sports betting was legalized in Colorado back in November when voters passed Proposition DD by a slim margin. The proposition called for a gambling expansion in Colorado that included legalizing sports betting. Colorado's gaming commission solidified the rules for sports betting licensing last month. Now, Colorado is expected to begin issuing its first sports betting […]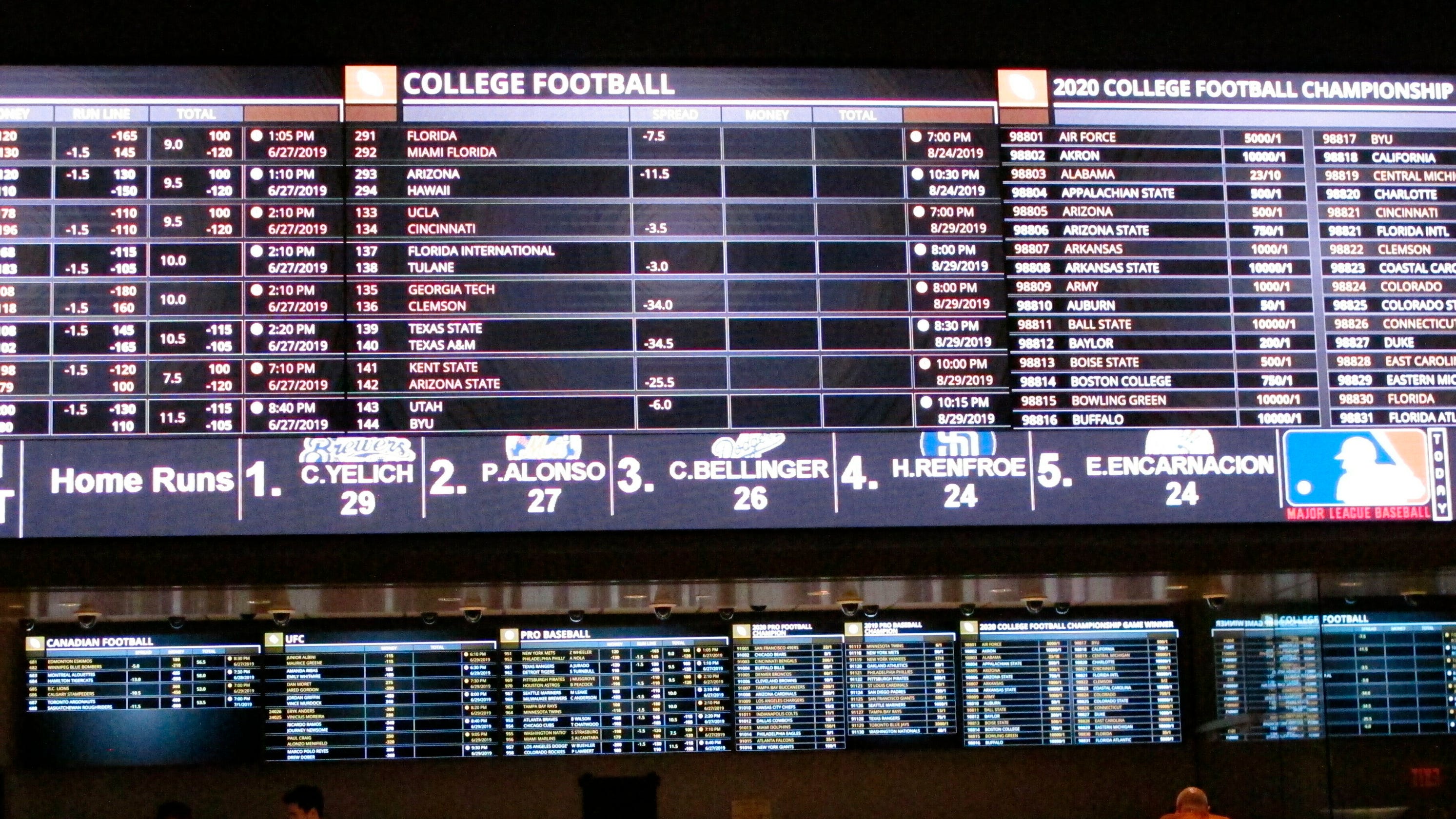 Colorado & Kentucky On Their Way To Legalized Sports Betting
It goes without saying that 2020 is going to be a big year in politics. The Presidential race is going to dominate the headlines, but there will be a lot of gubernatorial elections, to go along with the usual turnover with senators and representatives. 2020 also profiles to be a huge year when it comes […]

Colorado voters approve legal sports betting by an ultra slim margin
This past Tuesday, the people of Colorado voted to determine whether or not sports betting would be legalized in the state. At the end of the night, the finally tally was too close to determine an outcome. When vote counting finished up on Wednesday, the final margin was extremely slim. With just over 50% (50.7%) […]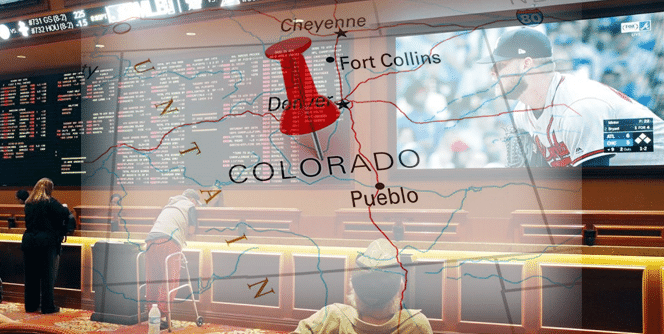 Colorado Voters To Decide On Sports Betting
Back in May, a bill focused on sports betting was approved by the state of Colorado. However, Colorado's law, the Taxpayer's Bill of Rights (TABOR) indicates that any changes related to taxes must receive approval by a vote of the public. Because any revenue from sports betting would be taxed, this makes it necessary for […]