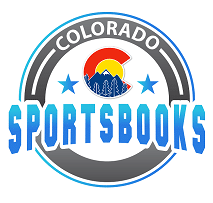 The state of Colorado went live with sports betting on May 1, 2020. Due to the coronavirus outbreak, mobile sports betting started before retail sports betting with the casinos and sportsbooks in Cripple Creek, Black Hawk, and Central City all closed due to the pandemic.
Nevertheless, Colorado was going to launch online and mobile and retail all on the same day, which would have been a clear departure from most of the states that have passed sports betting legislation ever since PASPA was overturned in Murphy v. NCAA. Colorado approved sports betting via the November general election in 2019 and immediately became a hotbed for competition.
Lots of licenses were spoken for in the state in short order and many sports betting operators were eager to set up shop. Some are names that you know and some are names that you don't, but the Rocky Mountain State looks to be one of the most robust environments for sports betting with the launch of online betting from day one.
Best Colorado Sports Betting Apps:

Risk Free First Bet Up To $500
20% Deposit Bonus Up To $500
Largest Game & Prop Selections
Colorado is expected to be a lucrative and robust state for sports betting with a very reasonable 10% tax rate for operators and statewide mobile and online betting allowed for consumers. Retail sportsbooks are limited to Black Hawk, Cripple City, and Central City, but those small gaming towns are accessible from Denver and Colorado Springs for those that want the in-person experience.
The vast majority of the sports betting handle in Colorado will come via mobile and internet wagering. Wagering from home or on the go is one of the greatest developments for legalized sports betting across the United States and Colorado will see a ton of betting bucks with 33 casino partnerships up for grabs in the state. Each casino can get a Master License and then there can be a sports betting operator and an internet sports betting operator.
The Colorado legislature did its work and approved a sports betting bill in spring 2019 that was presented to the voters in the November General Election. It was close, but the bill passed by around 20,000 votes and was signed into law. Sports betting officially launched in Colorado on May 1, 2020. At that time, BetMGM, DraftKings, BetRivers, and FanDuel all went live.
The Colorado sports betting bill was very friendly for operators and consumers. Unlike Illinois and Iowa, where in-person registration was required to sign up for a sports betting app, the language of the bill in Colorado allows users to sign up from anywhere in the state. The best course of action for ATS readers is to visit the site through us to receive an exclusive, industry-leading deposit bonus when you sign up and fund your account.
Geolocation technology will ensure that you are physically in the state of Colorado before allowing you to sign up. Once your location is confirmed, you will go through the steps on that sportsbook website or mobile app to create an account.
The Google Play Store does not allow for the listing of gambling apps, so those that have Android devices will need to go to the website first in order to download the app. You might as well just sign up while you are at the website to streamline the process. All operators will include instructions on how to download and start up the Android app for their product. You can use the app to sign up or the website once you get it downloaded.
For iOS users, the app should be listed in the Apple Store, so you can either use the website or the app to get started.
You must be 21 years of age or older to bet on sports in Colorado. All sportsbooks require basic personal information like name, address, phone number, and will also ask for your social security number for identity verification purposes.
The process of signing up and depositing is very simple. Sportsbook operators want to make the process simple because it is your first impression of their product. Step-by-step instructions are present, but we'll fill you in on the basics.
Once you've signed up and created an account, you'll have to put money into that account in order to play, unless you have taken advantage of a No-Deposit Free Bet sign-up bonus. As we said, your best bet as far as a sign-up deposit bonus goes is to take advantage of the best current offer right here at ATS. Our promo codes are listed on our reviews or our specific landing page for that sportsbook will automatically input the proper bonus for you.
Deposit methods vary from sportsbook to sportsbook, but there are several methods that are industry standards. Credit card, generally Visa or Mastercard, bank transfer, ACH/e-check, and cash at the casino cage are offered from just about every sportsbook. Additionally, a lot of sportsbooks accept payment processors such as PayPal, Skrill, or Neteller and some will take Discover Card or American Express. Many casinos also offer Prepaid Plus Cards that you can load money on to and then use that to make your deposits. Additional methods may be available.
The short answer is everywhere. The way that the Colorado sports betting bill was written allows for full mobile and online wagering. That means that anybody within the borders of the Centennial State can bet on sports as long as they are at least 21 and have a sports betting account that they can access.
Geolocation technology will ensure that you are located within the borders of the state. Once that process is completed by the website or app, you are free to bet and it will take a matter of seconds. You won't even know that it's happening.
The longer answer to this question has to do with the retail sportsbooks in Colorado. Applicants are still trying to secure licenses in order to set up operations, but BetMGM, DraftKings, BetRivers, FanDuel, Fox Bet, and BetMonarch were all live before the end of May 2020.
Other operators that have secured licenses are bet365, BetAmerica, Betfred, BetWildwood, Carousel Group, Circa Sports, Digital Gaming Corporation, Internet Sports International (ISI), Penn Sports Interactive (aka Penn National / Barstool Sportsbook), PointsBet, Smarkets, Superbook USA, theScore Bet, William Hill, and Wynn Resorts.
In alphabetical order, here are the casinos in Black Hawk, Cripple Creek, and Central City and their partnerships in parentheses. Most, if not all, will participate in some form of sports betting.
Black Hawk (50 minutes west of Denver)
Ameristar Casino Black Hawk (Penn National/Barstool)
Bull Durham Saloon and Casino
BullWhackers Casino
Canyon Casino
Fitzgeralds Casino
Golden Gates Casino (FanDuel)
Golden Gulch Casino (DraftKings)
Golden Mardi Gras Casino (DraftKings & FanDuel)
Isle of Capri Casino and Hotel (William Hill)
Lady Luck Casino and Hotel (FoxBet & William Hill)
Lodge Casino (Superbook & theScore)
Monarch Casino (BetMonarch)
Red Dolly Casino
Riviera Black Hawk Casino
Saratoga Casino (Betfred)
Sasquatch Casino
Silver Hawk Saloon & Casino
The Wild Card Saloon & Casino
Z Casino – Black Hawk
Cripple Creek (one hour west of Colorado Springs)
Black Diamond Casino and Salon
Brass Ass Casino of Cripple Creek
Bronco Billy's Casino (Wynn, BetAmerica, Smarkets)
Colorado Grande Casino
Creeker's Gaming Hall
Double Eagle Casino (PointsBet)
Gold Rush Hotel
Imperial Casino
J.P. McGills Hotel & Casino (BetRivers)
Johnny Nolon's Casino
Midnight Rose Hotel & Casino (BetMGM)
Uncle Sam's Casino
Wildwood Casino (BetWildwood & ISI)
Central City (45 minutes west of Denver)
Century Casino (Circa Sports)
Famous Bonanza
Teller House
More partnerships and licenses will be coming together in the near future, especially with more and more operators looking to get involved in Colorado sports betting.
There are more than a few retail sportsbooks in the Rocky Mountain State, but most of the action will be done with online and mobile wagering. It is critically important for Coloradans to know that they don't have to go to these places to sign up or to bet. It can all be done from a computer or a smartphone.
Our goal is to provide comprehensive sportsbook reviews so that you can narrow down the different choices and find the right place for you. We do partake in affiliate marketing with the sportsbooks in order to offer our readers the best promo codes and most competitive bonus offers in the industry.
We want you to be able to make a smart, responsible, and informed decision on where to bet and we want to help you out with the process of getting signed up and the process of making that first deposit. As more sportsbooks launch in Colorado, and in other states, we will be there to review what they have to offer in terms of the user experience.
Gambling was approved in Colorado in 1991, but strict limits on maximum bet sizes really handcuffed operators. The maximum wager allowed on poker, craps, roulette, slot machines, and blackjack was just $100.
In 2008, new gambling hours were approved in Black Hawk, Central City, and Cripple Creek for 24/7 gambling. Black Hawk and Central City are close to the Denver metro area and Cripple Creek is near Colorado Springs, but all of them are towns in the mountains, so the commute could be a little bit tricky and the maximum betting limit was still in place.
With legalized sports betting, the $100 cap has been lifted. Colorado took its time deciding on the right framework for legislation. The State House of Representatives and the State Senate came to an agreement on the last day of the session and sent a bill to Governor Jared Polis, who took over the state in January 2019. Polis signed the bill and it went to the General Election in November because a public vote is required in the state of Colorado for any law that would raise taxes.
The Colorado sports betting bill, Proposition DD, passed by just over 20,000 votes. After that vote in early November, it took until May 1 for Colorado to officially launch legalized sports betting.
Unfortunately, the May 1 date, which had been set in stone for quite some time, happened to coincide with the shutdown of most sports due to the COVID-19 pandemic. Colorado even missed out on the NFL Draft in late April. May brought niche markets like NASCAR, golf, UFC, horse racing, and international sports like South Korean baseball and European table tennis to the table, but that is not a good indication of how mobile betting is expected to go in Colorado.
The expectation is that Colorado is going to do extremely well with all forms of betting, but especially mobile. New Mexico is the only border state around Colorado that offers sports betting and it is retail only. Nebraska, Kansas, Oklahoma, and Wyoming are all at different levels of legalization, but none of them will start before 2021 at the earliest.
Residents in border towns or those that don't mind a drive to Grand Junction or Fort Collins will be able to bet once they are within the state borders. Those commuters and travelers, along with the Colorado population, are expected to create one of the highest handles in the nation for sports betting. With so many licenses, a business-friendly tax rate, several professional and collegiate sports teams, and a lot of competition, Colorado is going to be an epicenter of sports betting for many years to come.