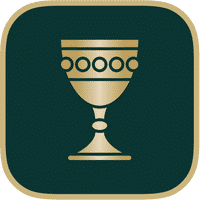 $1,000 First Bet on Caesars
PROMO CODE:
ATSBONUS1000
Get Bonus
Gambling Problem? Call or TEXT 1-800-Gambler 21+
Caesars Bonus offer
$1,000 First Bet on Caesars
Caesars Promo Code
US States Applicable T&C
AZ, CO, DC, IA, IL, IN, KS, KY, LA, MA, MD, MI, NV, NJ, NY, OH, PA, TN, VA, WY, WV
Website
Overall rating 5 /5
The Caesars Sportsbook Cash Out Early feature is now available, and it's adding a whole new layer of excitement to your sports betting experience. Read to learn what Caesars Early Cash Out is, how it works, and when you should take advantage of this game-changing tool!
Caesars is widely considered to be one of the top online sportsbooks in the United States and beyond. With a user-friendly mobile app, frequent bonuses and promotions, and a strong reputation in an industry where trust is of the utmost importance, it's no surprise that so many sports fans turn to Caesars for their online betting needs.
And like several other leading names in the U.S. sports betting industry, Caesars Sportsbook offers an early cash-out tool that gives bettors more control over their wagers and the outcome of their bets. In this article, we'll take an in-depth look at the Caesars Sportsbook Cash Out Early feature, exploring what it is and how it works.
We'll provide all the information you need to understand the ins and outs of this exciting feature, including when and how to use it strategically, and we'll also be sure to answer any other questions that you may have along the way. Now, let's dive right in and get started!
---
What Is Caesars Sportsbook Early Cash Out?
Caesars Sportsbook Early Cash Out is a handy tool that lets sports bettors settle their bets before the game or event they've wagered on is over. It's like having a get-out-of-jail card for your bets, allowing you to lock in profits or cut your losses in real time.
Imagine you placed a bet on a baseball game, and your team is leading in the late innings – with Early Cash Out, you can choose to cash in some of your potential winnings. On the other hand, if things aren't going your way, you can decide to cash out to salvage some of your original bet.
You can use Caesars Sportsbook Early Cash Out for a wide range of sports and betting options, from football to tennis, straight bets to parlays, and everything in between.
And what's neat is that the amount you can cash out changes frequently as the game unfolds, sort of like monitoring a stock price in the financial market. Just as savvy investors buy low and sell high to maximize their returns, sports bettors can now apply a similar principle by cashing out when the odds are in their favor.
Overall, the Caesars Sportsbook Cash Out Early feature is all about giving you more control and flexibility in your online sports betting journey.
---
How To Cash Out Early on Caesars Sportsbook
Time needed: 5 minutes
Are you ready to use the Caesars Sportsbook Cash Out Early feature to secure a profit or cut your losses? Just follow the steps outlined below!
Log Into Your Account

First, you'll need to head over to the Caesars Sportsbook website or mobile app and log into your account. If you're new to Caesars, you can click or tap here to sign up and get started.

Place a Bet

If you haven't already, you'll need to place a bet on any sporting event of your choice. It can be a straight bet on a point spread, moneyline, or over/under total, or you can place a more complex bet like a teaser, parlay, same-game parlay, or round robin. The choice is yours!

Go To the Open Bets Tab

Next, you'll want to click or tap on the "Open Bets" tab to view all of your unsettled wagers. This section is located right next to your "Betslip."

View the Cash Out Amount

Now, you'll want to view the Caesars Sportsbook Early Cash Out amount offered. If the event has not yet begun, then the Cash Out amount will likely be equal to the amount of your initial wager. Once the event has started, Caesars Sportsbook will periodically offer a pre-determined, non-negotiable settlement value based on your selections, the odds taken, and the current status of the betting transaction.

Consider the Offer

Begin to consider the Early Cash Out offer available for your wager. If you're ahead and want to lock in profits or if you sense a shift in the game that might threaten your bet, this is the crucial moment to make a decision. Decide if you'd like to accept the offer or let things play out.

Complete the Early Cash Out

If and when you're ready to cash out, click or tap the "Cash Out" button at the bottom of the bet slip for your unsettled wager. The Early Cash Out amount will be instantly credited to your account, and you can withdraw it or use it to place another wager.
---
Is Early Cash Out Always Available?
No, the early cash out tool offered by Caesars and other online sportsbooks is not always available. During any given matchup or sporting event, this tool may become unavailable at times, and you will not have the opportunity to lock in any profits or cut your losses.
There are many reasons why this may be the case. For example, the odds and game circumstances can influence whether Cash Out Early is an option. If a game experiences sudden and significant shifts, or if the odds change rapidly, Caesars may temporarily suspend the feature to get things up-to-date and make any necessary adjustments.
In addition, if your bet has next to zero odds of being successful, such as when the outcome is almost certain, the Cash Out Early feature may not be available. In these situations, where there is a high degree of predictability in the result, Caesars Sportsbook may restrict the use of the feature to prevent misuse or attempts to cut losses when the outcome is already a foregone conclusion.
Therefore, it's important for users to understand that Caesars Sportsbook does not offer the early cash out feature 100% of the time, and you should be prepared for such instances.
---
When Should You Cash Out Early With a Sportsbook?
Knowing when to cash out early on Caesars or another online sportsbook is a critical skill for bettors. The decision to cash out should be based on a combination of factors, including your original bet, the current state of the game or event, and your risk tolerance. Here are some situations when you might consider cashing out early:
Guaranteed Profit: One of the most common scenarios for cashing out early is when you have the opportunity to secure a guaranteed profit. This can happen when the team or player you bet on is leading, and you believe that the lead is secure. Cashing out ensures you walk away with a profit, even if the situation changes later in the game.
Avoiding Losses: On the flip side, if the team or player you bet on is not performing well and it looks like your bet is likely to lose, cashing out early can help you minimize your losses. It's a way to salvage some of your initial stake, especially if the tide is turning against your bet.
Changing Circumstances: Sometimes, unexpected events can affect the outcome of a game or event, such as a key player getting injured or weather conditions altering the game dynamics. If you feel that these factors are working against your initial bet, cashing out can be a smart move.
Risk Mitigation: Your risk tolerance is a crucial factor in deciding when to cash out. If you're a conservative bettor and prefer to lock in profits or minimize losses, you might consider cashing out when the odds are in your favor. On the other hand, if you're more of a risk-taker and believe in your initial bet, you may opt to let it ride and not cash out.
Unforeseen Opportunities: Sometimes, you might spot another betting opportunity that you want to take advantage of, and cashing out early can provide you with the funds to do so. This could be particularly relevant if you excel at live betting and can make well-informed, in-game wagers.
Emotional Control: Emotional control is a crucial aspect of successful sports betting. If you find yourself getting too emotionally invested in a bet and it's affecting your judgment, cashing out can help you regain composure and make more rational decisions.
---
Further Reading: More About Caesars Sportsbook
---
Frequently Asked Questions (FAQ)
How Does Cash Out Work on Caesars?
Caesars Cash Out allows you to settle your wager before a sports event concludes. It offers you the flexibility to secure your winnings or minimize potential losses based on the current status of your bet. You can access this feature through the sportsbook's "Open Wagers" tab.
What Does It Mean When Cash Out Is Suspended on Caesars Sportsbook?
When Caesars Sportsbook suspends Cash Out, it temporarily makes the option to settle your bet before the event concludes unavailable. This suspension can occur for various reasons, including significant odds shifts, game dynamics, or technical issues. During this period, you won't have access to the Cash Out feature.
How Does Caesars Calculate My Early Cash Out Offer?
Caesars determines your Cash Out offer based on several factors, including your initial wager, the current odds, and the status of your selections. The offer represents the amount you can receive to settle your bet at that moment. However, it may change quickly in real time based on how the game or event progresses.
Can You Cash Out Parlays on Caesars?
Yes, you can cash out parlays on Caesars Sportsbook. The availability of Cash Out applies to all wager types, including parlays, teasers, and round robins as well as straight bets like point spreads, moneylines, over/under totals, and prop bets.