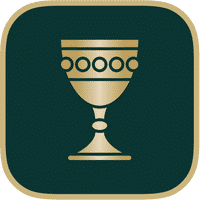 $1,000 First Bet on Caesars
PROMO CODE:
ATSBONUS1000
Get Bonus
Gambling Problem? Call or TEXT 1-800-Gambler 21+
Caesars Arizona Bonus
$1,000 First Bet on Caesars
Caesars Arizona Promo Code
Website
Overall rating 5 /5
If you've ever dreamed of combining the thrills of a baseball game with the excitement of sports betting, the Caesars Sportsbook at Chase Field is your destination. Nestled adjacent to the home of the Arizona Diamondbacks, this facility is more than just a sportsbook – it's an experience.
What Bonus Can I Get If I Sign Up At Caesars Sportsbook?
Unlock exciting rewards with Caesars Sportsbook's exclusive Arizona promo code: ATSBONUS1000. New members have a golden opportunity to secure up to $1,000 in bonus bets. Simply use the promo code ATSBONUS1000 during registration, make a qualifying deposit, and place your first bet up to $1,000. Should your inaugural wager prove successful, relish in a swift cash payout that materializes soon after your bet concludes.
---
Premium Setting with Gastronomic Delights
The moment you step into Caesars Sportsbook at Chase Field, you're greeted by a stunning patio with breathtaking views of the ballpark. Designed for both the avid sports enthusiast and the casual visitor, the venue ensures a comfortable environment regardless of Arizona's fluctuating weather. Should you prefer the cool confines indoors, there's plenty of air-conditioned space to relax and enjoy.
One of the highlights is the culinary magic brought to you by none other than the renowned American chef, Guy Fieri. From the irresistible Trashcan Nachos to the challenging cheesecake, every dish promises a gastronomic journey.
---
Betting, Entertainment, and More
Dotted with LED TV walls, the sportsbook ensures you won't miss a moment of any game. A wide array of betting windows and kiosks are strategically placed to prevent long waits, ensuring swift service, especially during peak hours.
But that's not all! Here's a little tip: if the Diamondbacks score a double during the game, don't forget to visit the sportsbook afterward with your ticket for a delightful $5 free bet.
---
Layout and Accessibility
Spread over a sprawling 20,000-square-foot area, Caesars Sportsbook at Chase Field stands tall in its two-story stature. Formerly the Game 7 Grill space, the venue has undergone a transformative journey. With a unique mix of indoor and outdoor seating, betting kiosks, TV screens, and a dedicated bar and restaurant area, it caters to every need of its visitors.
Fans should note that no tickets for the Diamondbacks game are required to access Caesars Chase Field Sportsbook. There's a distinct secure entrance for everyone. However, during the Diamondbacks' home games, direct betting at the venue is temporarily halted – but worry not, as the Caesars sportsbook app is always at your service.
---
How To Get To Chase Field In Phoenix, AZ
---
Dive into the World of Arizona Sports Betting
Types of Bets Available
Moneyline: Rooting for the underdog or the favorite? Place your bet on who you think will win the match.
Futures Bets: Forecast and bet on future sporting events, like predicting the next World Series or Super Bowl champion.
Prop Bets: Venture beyond the traditional and bet on specific game events on your favorite DBacks player. However, prop bets on college games remain off-limits in Arizona.
Betting on the Spread: Choose a team, predict how many points the team will win or lose by, and place your wager!
Over/Under Bets: A bet on the combined score by both teams in a game.
Parlays: A higher risk, higher reward bet that links multiple individual wagers into a single bet.
Betting FAQs
Location: Caesars Sportsbook is conveniently located in the heart of downtown Phoenix at Chase Field Plaza.
Sporting Bets: Bet on a diverse range of sports, encompassing professional, college, and international games.
Launch Date: Arizona welcomed online sports betting at the beginning September 2021.
Age Limit: Ensure you're 21 years or older with valid identification.
Smoking Policy: Respect Arizona's laws and refrain from smoking in public spaces, including the sportsbook.
Live Betting: Experience real-time excitement with live betting at the Caesars Chase Field sportsbook.
---
Wrapping Up
Caesars Sportsbook at Chase Field is more than just a place to place your bets. It's an emblem of luxury, comfort, entertainment, and thrill – all under one roof. Whether you're an avid sports fan or simply looking for a unique day out, this is the destination you shouldn't miss when in Arizona.