Many will say that Tiz the Law "Tiz the Way" to bet on the 146th Kentucky Derby on Saturday September 5, but everybody loves an underdog story.
The pomp and circumstance surrounding the Kentucky Derby are gone this year. There aren't 150,000 spectators clad in their Derby-best double-fisting mint juleps all over Churchill Downs. Maybe there are a few watch parties with some homemade mint juleps, but the Derby also falls on the Labor Day holiday weekend, which is thought to be the unofficial end of summer for most people.
Like everything else in 2020, horse racing has been negatively affected by COVID-19, but the sports has mostly pushed through and the silver lining is that it may have grown in popularity by running when so many other sports weren't. A case could be made that the injuries suffered by Maxfield, Nadal, Charlatan, and Wells Bayou did more damage, at least to the Triple Crown, than COVID. Add in scratches of King Guillermo, Art Collector, and Finnick The Fierce and you've really got a much different looking race than what we could have had.
Nevertheless, we have to handicap the field that is in front of us. Tiz the Law is the favorite across the board, including the favorite at BetAmerica, which has long been a highly reputable Racebook, but is a sportsbook now as well.
Finding creative ways to package Tiz the Law in exotics may be the way to go in hopes of trying to increase your payout potential for the Run for the Roses. He has the best speed figures and has pretty much looked dominant over the course of the summer. You can take a few longer shots to win, but Tiz the Law probably wins and probably cuts down the payments on trifectas and superfectas. He'll also be extremely popular in Pick 3s, 4s, and 5s, as well as the Kentucky Oaks/Kentucky Derby double.
The approach to take with the Kentucky Derby in our estimation is to box other horses with Tiz the Law and hope you get lucky that one of them can pull the upset. Unless Tiz the Law gets hurt or jockey Manny Franco falls off, he's going to at least hit the board and could very well win the race. After all, Tiz the Law has won the Travers Stakes and Belmont Stakes and hasn't really been challenged.
Here are the horses that are close enough to Tiz the Law's class to make things interesting:
Honor A.P. – Honor A.P. is the distant second favorite here. Mike Smith is in the mount for John Shirreffs and this is a horse that hasn't finished worse than second in five career races. That includes a win over Authentic in the Santa Anita Derby by 2 3/4 lengths. It was a dominant performance and the best effort of Honor A.P.'s career.
Honor A.P. got bumped in the four-horse Shared Belief at Del Mar on August 1 and finished second to Thousand Words. It wasn't a good trip, but he made up distance and would have won the race if it was 1 1/8 instead of 1 1/16. He's been a speed horse and a closer, which is why a lot of people like him.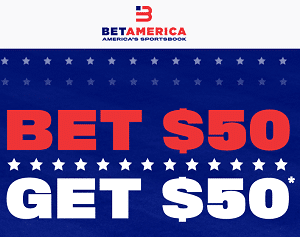 Authentic – Speaking of Authentic, the Santa Anita Derby runner-up got back in the win column for the fourth time in five races at the Haskell. It wasn't easy, though. That was a nine-furlong scamper at Monmouth Park and was a solid seven-horse field. Oddly enough, that was with Mike Smith in the mount.
John Velazquez will ride Authentic for the first time here for trainer Bob Baffert. It wouldn't be a big surprise to see Authentic bet down to the second favorite on Saturday. Anytime you get a Baffert/Velazquez tandem, money comes in. Offspring of Into Mischief has done really well this year. He's been the favorite in every race he's run. He's got the far outside post here, but that shouldn't be a factor in a race with a lot of filler horses.
Thousand Words – Thousand Words snapped a three-race skid with that win in the Shared Belief and it was a speedball run for Abel Cedillo. This is the other Bob Baffert horse in the field and he'll upgrade in the mount with Florent Geroux, who usually runs horses for Brad Cox, but Cox will not have a runner in this year's race. Thousand Words ripped off three wins to begin his career and then struggled once the spring hit and the stakes got higher.
He's only run once in a field with more than eight horses, so it is fair to wonder how much he likes the traffic. He had a good last workout at Del Mar before getting shipped to Churchill. Geroux and Baffert command respect, but there is a better horse in this price range.
Ny Traffic – That horse is Ny Traffic for Saffie Joseph Jr. This is not the best breeding profile in the race, but Joseph has had a big year, including five straight spots on the board for Ny Traffic. Ny Traffic was third to Major Fed and Modernist in the Risen Star, second to Wells Bayou in the Louisiana Derby, second to Maxfield in the Matt Winn Stakes, and then second to Authentic in the Haskell with a career-best speed performance.
If the Haskell was 1 1/4 miles instead of 1 1/8, Ny Traffic wins the Haskell and comes in at 10/1 here. By finishing second, he winds up being in the 20/1 range. He's run four races in double-digit fields and has been 1st, 3rd, 2nd, and 2nd and never finished more than 2 1/4 lengths back at the end. And he just had his best performance of his career.
Ny Traffic is the one we'd take with a shot to upset Tiz the Law. The reality is that none of these horses have a great chance against a dominant three-year-old that could very well win the Triple Crown in this weird season.
Max Player – If you want a long shot to take a longer look at, then is the one to key in on. Max Player switched barns and is now under the watchful eye of Steve Asmussen. While he loses Joel Rosario in the mount, he picks up Asmussen's most trusted rider in Ricardo Santana Jr. Max Player has had back-to-back triple-digit speed figures in races with Tiz the Law. He hasn't been close to catching him, but as far as exotics, like trifectas and superfectas, he's not a bad gamble with the new trainer, some decent workouts, and a quality bloodline.
The Kentucky Derby will be at 7:01 p.m. ET on Saturday September 5.