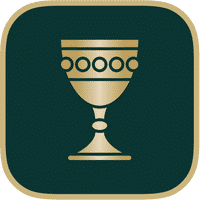 $1,000 First Bet on Caesars
PROMO CODE:
ATSBONUS1000
Get Bonus
Gambling Problem? Call or TEXT 1-800-Gambler 21+
Bonus offer
$1,000 First Bet on Caesars
Caesars Promo Code
US States Applicable T&C
AZ, CO, DC, IA, IL, IN, KS, LA, MA, MD, MI, NV, NJ, NY, OH, PA, TN, VA, WY, WV
Website
Overall rating 5 /5
New York Jets Sports Betting Promo Codes & Bonuses
The New York Jets made a big splash this offseason, that has send them from being an also-ran in the NFL betting markets to one of the most respected teams in the AFC. The question now will be whether or not the Jets can live up to the hype surrounding them after bringing in one of the great quarterbacks in the history of the NFL. Here, we give you our New York Jets season preview and make our prediction for this team in the season win total market. Before getting our thoughts on the Jets, bettors should click the Get Bonus button above to receive their bonus for betting on the Jets in 2023.
New York Jets Betting Preview
Last season, the New York Jets finished in last place AFC East, posting a record of 7-10. Zach Wilson did not work out for the Jets at the quarterback position, as the AFC inhabitants of MetLife Stadium were near the bottom of the league in scoring in 2022. But the Jets made a big splash to address their offensive shortcomings, bringing in quarterback Aaron Rodgers in the offseason.
Rodgers is expected to deliver the Jets some instant credibility on the offensive side of the ball. But football fans can't help but remember the last time a former Packers quarterback joined the Jets, as things did not work out quite so well for Brett Favre and the Jets. Only time will tell if Rodgers can elevate the Jets in a way that Favre could not.
2023 New York Jets Over/Under Season Win Total Odds
New York Jets Futures Betting Odds
Standings Data
| | 2022 | 2021 |
| --- | --- | --- |
| Actual Record | 7-10 | 4-13 |
| Point Differential | -20 | -194 |
| ATS W/L | 8-9 | 6-11 |
| Over/Under Record | 5-12 | 10-7 |
| Record in Division Games | 2-4 | 0-6 |
New York Jets Picks, Predictions & Betting News
Offseason Transactions
Key Additions: Alan Lazard, Mecole Hardman, Chuck Clark
Key Departures: Sheldon Rankins, Elijah Moore
All Elijah Moore had to do was hang in there for one more season in New York, and he would have been able to enjoy catching passes from Aaron Rodgers instead of Zach Wilson. Instead, Moore is gone, and the Jets have replaced him with previous Rodgers receiving target Alan Lazard and former Kansas City Chief Mecole Hardman. Meanwhile, the loss of Sheldon Rankins can't be a good thing for a Jets defense that was much improved in 2022.
New York Jets Offensive Stats
| | 2022 (Rank) | 2021 (Rank) |
| --- | --- | --- |
| Yards Per Play | 5.0 (26th) | 5.0 (T-24th) |
| Yards Per Rush Attempt | 4.2 (T-23rd) | 4.4 (T-10th) |
| Yards Per Pass Attempt | 6.4 (T-27th) | 6.6 (T-25th) |
| Points Per Game | 17.4 (29th) | 18.2 (28th) |
| Turnovers | 23 (T-25th) | 27 (28th) |
You can look at the Jets offensive numbers over the last couple of seasons all you want. But those numbers will have little to no impact on how this offense performs this year with Aaron Rodgers at the helm. The expectation is for Rodgers to help the Jets improve on offense, but a poor showing from him in his debut season in Jets green could derail any hopes this team has of success.
New York Jets Defensive Stats
| | 2022 (Rank) | 2021 (Rank) |
| --- | --- | --- |
| Yards Per Play Allowed | 4.8 (T-1st) | 5.9 (T-29th) |
| Yards Per Rush Attempt Allowed | 4.2 (T-9th) | 4.5 (T-22nd) |
| Yards Per Pass Attempt Allowed | 5.8 (T-2nd) | 7.5 (T-29th) |
| Points Per Game Allowed | 18.6 (4th) | 29.6 (32nd) |
| Takeaways | 16 (29th) | 14 (31st) |
On defense, the Jets were excellent last year. Sauce Gardner really helped them to improve their pass defense, and that translated to fewer points allowed in what was a respectable 2022 season for the Jets as a whole. But the Jets need to get better at generating turnovers if they really want to turn the corner on defense in the 2023 NFL season.
Positives & Negatives
In theory, the biggest positive for the Jets coming into this season is the potential for them to take a huge leap forward on the offensive side of the ball. When at his best, Aaron Rodgers still has the potential to be an MVP-level quarterback. Even if he is not at his best, he can't possibly be worse than the trio of Zach Wilson, Joe Flacco, and Mike White, which is good news for the Jets.
However, the biggest positive for the Jets could also become the biggest negative for the team depending on how things go this season. Rodgers is known for dancing to the beat of his own drum, and not being afraid to call out his organization at the first sign of adversity. The Jets had better get off to a strong start to this season for their own sake.
2023 New York Jets Win Total Prediction: Under 9.5 Wins
The Jets have become a popular pick to make the playoffs and go to the Super Bowl this year, thanks to the addition of Rodgers. But the Packers were flat out mediocre last season with Rodgers at the helm. Asking the Jets to take a three-win leap forward this year just by adding Rodgers feels like the hype around last year's Denver Broncos, a trap we will not fall into again this year.