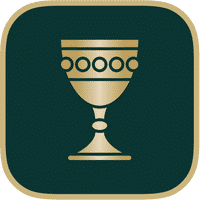 $1,000 First Bet on Caesars
PROMO CODE:
ATSBONUS1000
Get Bonus
Gambling Problem? Call or TEXT 1-800-Gambler 21+
Bonus offer
$1,000 First Bet on Caesars
Caesars Promo Code
US States Applicable T&C
AZ, CO, DC, IA, IL, IN, KS, LA, MA, MD, MI, NV, NJ, NY, OH, PA, TN, VA, WY, WV
Website
Overall rating 5 /5
Carolina Panthers Sports Betting Promo Codes & Bonuses
If nothing else, the 2023 season for the Carolina Panthers is going to be interesting. With a newly drafted quarterback on their roster and a new-look coaching staff, we are going to learn a lot about this Panthers team in 2023. And with the above NFL betting promo for this season, bettors can click the Get Bonus button to get the most value possible out of betting on Panthers games during the 2023 campaign.
Carolina Panthers Betting Preview
The Carolina Panthers finished at 7-10 last season, which was not enough to save Matt Rhule's job despite a ton of offensive issues on his roster that were beyond his control. This season, the Panthers will try to figure things out offensively once again, with the offensive-minded Frank Reich set to lead them as their new head coach. Here, we give you our 2023 Carolina Panthers season preview and make our pick on the season win total market for this team.
2023 Carolina Panthers Over/Under Season Win Total Odds
Carolina Panthers Futures Betting Odds
Standings Data
| | 2022 | 2021 |
| --- | --- | --- |
| Actual Record | 7-10 | 5-12 |
| Point Differential | -27 | -100 |
| ATS W/L | 9-8 | 5-12 |
| Over/Under Record | 8-9 | 8-9 |
| Record in Division Games | 4-2 | 2-4 |
Carolina Panthers Picks, Predictions & Betting News
Offseason Transactions
Key Additions: Adam Thielen, Miles Sanders, Hayden Hurst, Bryce Young, Andy Dalton
Key Departures: DJ Moore, D'Onta Foreman
The Panthers upgraded their offense, at least on paper, swapping the departing DJ Moore and D'Onta Foreman for Adam Thielen, Miles Sanders, Hayden Hurst, and a couple of quarterbacks. Andy Dalton being present to help number one overall pick Bryce Young develop is a huge get for the Panthers, even if it does not result in wins this season. And upgrading at running back and multiple pass-catching positions makes this offseason a win for Frank Reich's team.
Carolina Panthers Offensive Stats
| | 2022 (Rank) | 2021 (Rank) |
| --- | --- | --- |
| Yards Per Play | 5.3 (T-17th) | 4.6 (32nd) |
| Yards Per Rush Attempt | 4.6 (T-11th) | 4.0 (T-23rd) |
| Yards Per Pass Attempt | 7.1 (T-10th) | 6.0 (T-31st) |
| Points Per Game | 20.4 (20th) | 17.9 (29th) |
| Turnovers | 21 (T-8th) | 29 (T-29th) |
From a statistical point of view, the Panthers were not as bad offensively as their personnel moves this offseason would lead you to believe. They were slightly below average in the major statistical categories, but they took advantage of the opportunity to draft a quarterback to really try and improve things in 2023. There will likely be growing pains for this team this season on offense, but those should be exciting as this team is at least trying to move things forward.
Carolina Panthers Defensive Stats
| | 2022 (Rank) | 2021 (Rank) |
| --- | --- | --- |
| Yards Per Play Allowed | 5.4 (T-15th) | 5.1 (T-3rd) |
| Yards Per Rush Attempt Allowed | 4.3 (T-11th) | 4.1 (T-8th) |
| Yards Per Pass Attempt Allowed | 6.7 (T-20th) | 6.3 (T-6th) |
| Points Per Game Allowed | 22.0 (19th) | 23.8 (20th) |
| Takeaways | 17 (T-27th) | 16 (T-26th) |
Last season's Panthers defense was also slightly below average, which is the one place you do not want to be in the NFL. While things are poised to improve offensively for this team based on the moves they made, whether or not the Panthers can make any progress will depend largely on whether this defense can take any strides.
Positives & Negatives
On the positive side for the Panthers going into the 2023 campaign, they at least have some optimism thanks to their quarterback and skill position moves. Bringing in a head coach who has at least proven himself capable of coaching a serviceable NFL offense is also a big win for this Panthers team, and it will be fascinating to see how that side of the ball evolves over the course of this year.
However, the Panthers did not leave themselves with any real opportunities to upgrade a defense that was not great and could not change games by forcing turnovers. That, and the fact that they hired an offensive-minded coach, could mean a bad defensive season for the cats of Carolina.
2023 Carolina Panthers Win Total Prediction: Under 7.5 Wins
Going into the 2023 NFL season, we project six or seven wins for the Panthers, which puts them just under their season win total of 7.5. Andy Dalton will likely start this season at quarterback for the Panthers, which will not mean positive results on the field, even if Dalton will help Bryce Young be a better player in the long-run. For this year, though, the under is the move for this team.