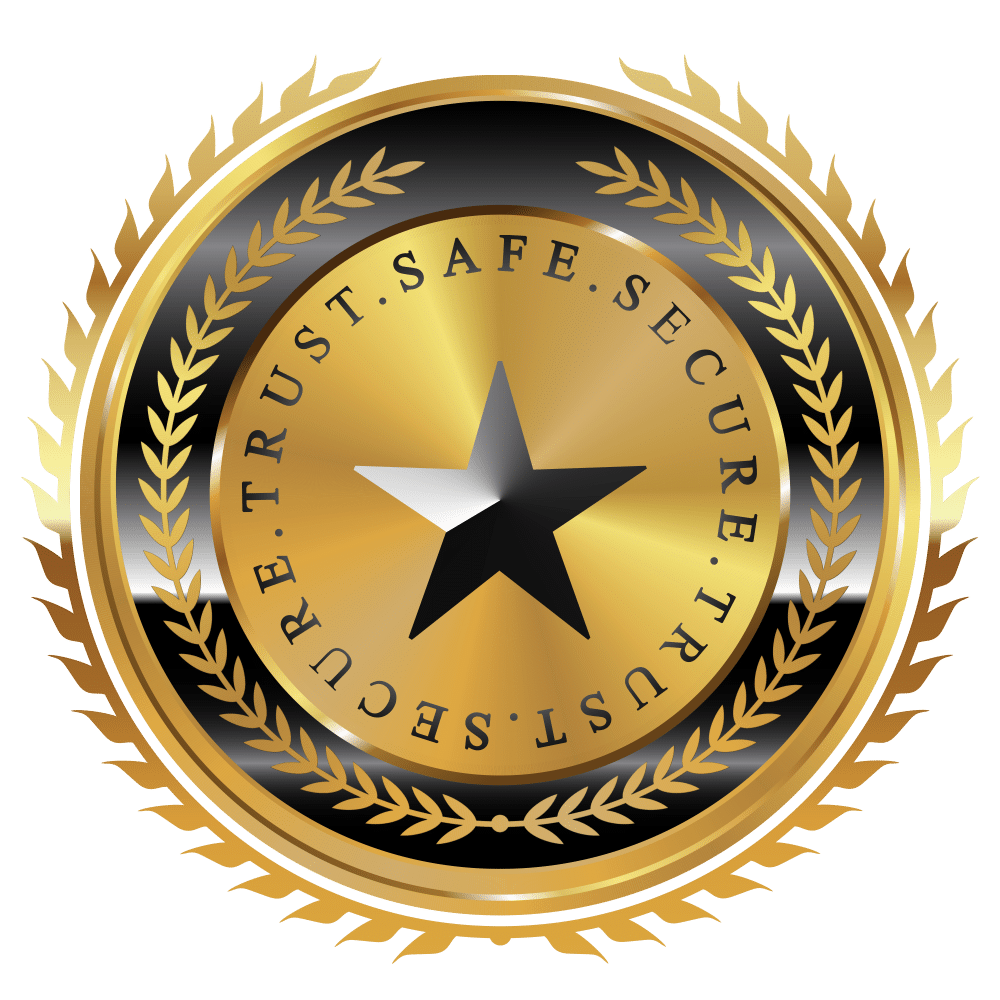 West Virginia Sportsbooks & Sports Betting Apps
The state of West Virginia got a little more wild and a little more wonderful after PASPA was overturned on May 14, 2018. It didn't take long for the Mountaineer State to push sports betting through the state legislature at its five casinos.
There have been some hiccups and disputes along the way between third-party operators, casinos, and the state officials, but West Virginia does allow its citizens the opportunity to bet on sports legally.
But how? And where? How do I bet on sports in West Virginia? Interestingly, the West Virginia State Lottery Commission is the governing body for sports betting, so West Virginia was a little bit slower than other legalized states to adopt mobile apps for betting. The state doesn't have the same population centers as some of the other locales where sports betting is permitted, so the apps are going to be a really important development, not just for the populace, but also for prospective gamblers in neighboring states like Ohio, Virginia, and Kentucky that do not offer sports betting as of yet.
At time of writing, only three of the five West Virginia casinos had working sportsbooks. Disputes at Wheeling Island and Mardi Gras Casino near Charleston had their betting centers temporary offline. Mountaineer Casino, which is right across the Ohio River on the west side of the state, Hollywood Casino in Charles Town, and the Fanduel Sportsbook at The Casino Club at Greenbrier Resort are the three brick-and-mortars in operation.
Mobile sports betting apps in West Virginia will be a thing very soon, however. Fanduel already operates mobile betting in Jersey and DraftKings has been laying its claims in the state as well. BetLucky Sportsbook was the lone mobile sports option before Wheeling Island and Mardi Gras halted operations.
West Virginia is a perfect place for legalized sports betting. Because Mountaineer has hosted horse racing for decades, online betting on horses and the simulcast wagering interfaces have been in use for a long time. That should make for a very easy transition and it also kept West Virginia from having to get over some of the other hurdles that neighboring states had to overcome.
Wheeling Island has a greyhound racing track, so that part of the state is no stranger to betting either. With its proximity to Ohio and Pennsylvania, gambling has long been part of the social framework in West Virginia. That was on display in a legal sense when the state passed legislation to embrace legalized sports betting without the signature of the Governor, Jim Justice.
Before PASPA was even repealed, representatives in the West Virginia legislature were on fact-finding missions about the economic and social impacts of sports betting. Ironically enough, because of how the state's constitution and laws were set up, the federal government actually had no authority when it came to the legality in sports betting in WV. As a result, West Virginia was extremely well-positioned to be at the forefront of the race to the sportsbook.
The third time was the charm in West Virginia and sports betting went into effect in August 2018. Hollywood Casino took the first bet on the second-to-last day of the month, just in time for football season. The Greenbrier, a privately owned resort and casino, was second in September. Mountaineer started taking bets in November. Wheeling and Mardi Gras took their first wagers in December. Neighboring states are still struggling to make progress, so if you want to know how to bet on sports in Ohio or how to bet on sports in Virginia, the answer is simple – drive to a West Virginia casino.
At least until mobile sports betting gets reintroduced. That is expected to happen sometime late in 2019, but should occur by 2020 no matter what. It is legal, so that should expedite the process once the right operators are put in place. With operators like DraftKings and Fanduel, that already have so much of a presence in states like New Jersey, bettors won't have to wait long to place their wagers from the comfort of home.
William Hill US also has a lot of hands in the West Virginia cookie jar, as they are partners in the sportsbooks at Mountaineer and also Hollywood Casino. Like DraftKings and Fanduel, their experience in the world of online and mobile sports betting is extensive. Things are definitely going to get more convenient sooner rather than later.
Several states have stipulations on what can be offered, but West Virginia offers wagering on all pro sports and also college athletics. There is a provision that all Esports participants must be 18 years of age or older for legal wagering on those events. The language in the bill explicitly prohibits betting on high school sports.
Here's a fun wrinkle that not all states are comfortable with, but West Virginia is pretty open-minded on the subject… Not only is mobile sports betting legal, but lawmakers have considered the possibility of adding online casinos and online poker to the mix.
One of the reasons that it took forever for PASPA to be repealed was because of the lobbying power of the sports leagues. Integrity fees were a big topic that generated a lot of buzz. West Virginia did agree to integrity fees of one percent, which are passed on to the consumer in one way or another.
The expansion of sports betting in West Virginia is eventually going to position the state really nicely until those along its western and southern borders get into the post-PASPA world and get sportsbooks of their own.
In the meantime, West Virginians are playing in their home casinos, waiting out online sports betting, and those in the northern and northeast parts of the state can sign up for the mobile apps in Pennsylvania and place their wagers as long as they are inside the borders.
Read more

#1 | Draftkings
DraftKings Sportsbook NJ is one of the premier sportsbooks in the Garden State and now leads the way into West Virginia
Signup Bonus:
20% Deposit Bonus Up to $500 AND Risk Free Bet up to $500!
Terms & Conditions Apply
Promo Code: ATS
DraftKings will match 20% of your deposit amount up to $500 total for all users
DraftKings will also match your first bet with a risk-free bet up to $500
Very impressive sportsbook selection.
OddsBoost
Quick and easy deposits and payouts.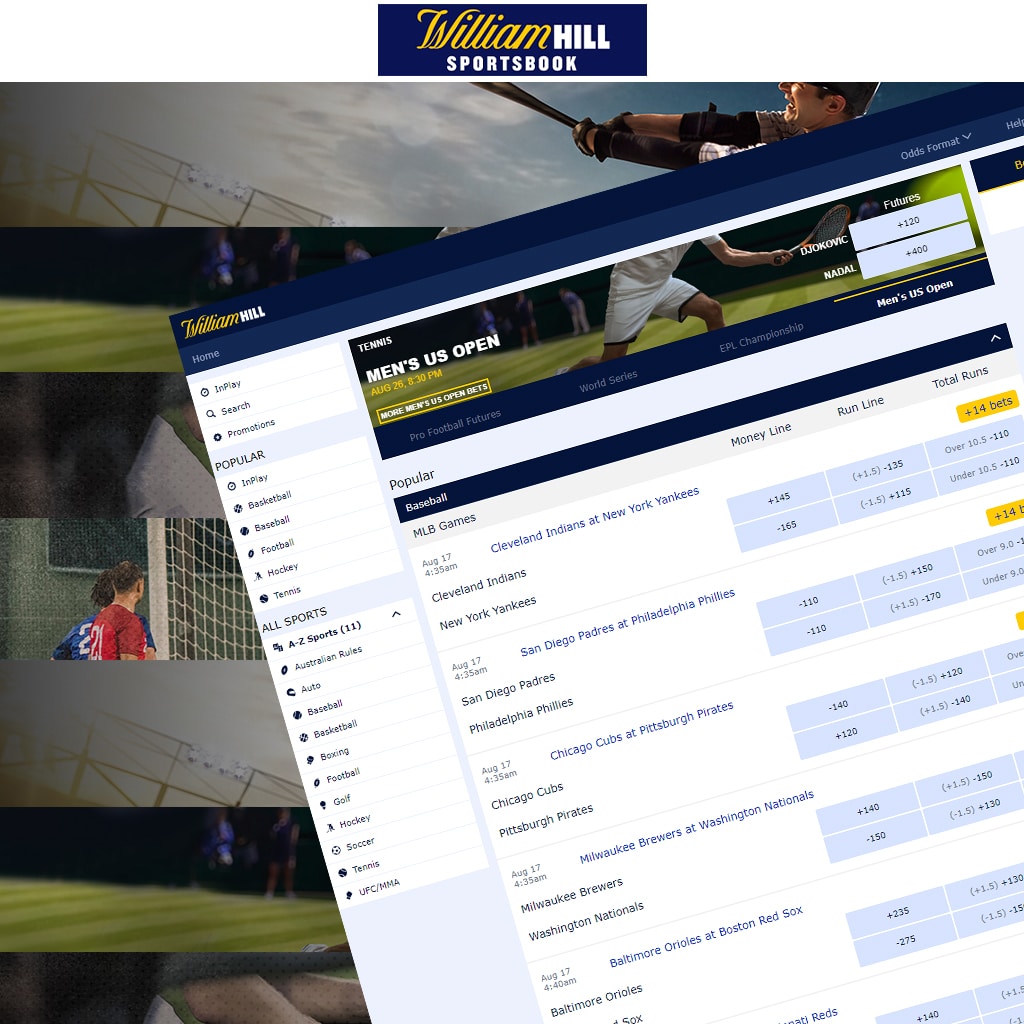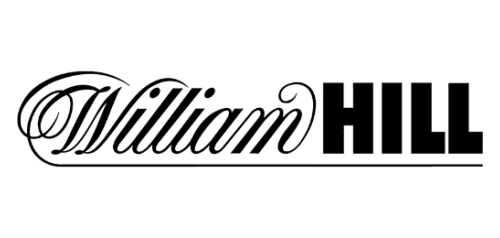 William Hill
William Hill is one of the largest sportsbook operators in the United Kingdom and is now available in New Jersey, Nevada and West Virginia
Signup Bonus:
Bet $50 Get $50
Terms & Conditions Apply
Promo Code: ATS50
Hail Mary Parlays – Get 15% back on all of your losing parlay wagers, When you parlay 4+ legs on Saturday College Football Games
Saturday Upset Special – Place a Money Line bet on a +300 or greater underdog, Earn 100% cash back if your team loses by 6 points or less
Trifecta Sweep – Place 3 bets on the Monday night football game! If you win the full-game spread, total and 1st-half spread: We'll boost your winnings by $50!
Gridiron Live – Bet live football for a weekly bonus! Get $10 when you bet $200+ on InPlay football bets. Get $100 if you bet $2,500+