When it comes to online sportsbooks in the United States, signing up can be a little intimidating for newcomers. If you are in a legal sports betting state there are a lot of sportsbooks available, and it can be tough to know where to start. In this article, we'll guide you through selecting and signing up for US online sportsbook.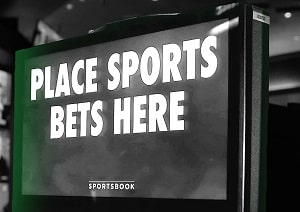 Step 1: Is sports betting legal in my state?
Sports betting has a long and complex history in the United States, dating back to the colonial era. Gambling on sports was a popular pastime in the early days of the country, with horse racing and boxing being among the most popular sports to bet on. However, online sports betting remained illegal in most of the United States with the exception of Nevada then in 2018, the Supreme Court struck down PASPA, paving the way for states to legalize sports betting once again.
Since then, many states have passed laws allowing sports betting, either in person or online. Today, sports betting is legal in more than two dozen states, and the industry continues to grow rapidly. With the rise of online sportsbooks and mobile betting apps, sports betting is more accessible than ever before, and it looks like it's here to stay.
States With Legal Online Sports Betting
Arizona
Arkansas
Colorado
Connecticut
Illinois
Indiana
Iowa
Kansas
Louisiana
Maryland
Massachusetts
Michigan
Nevada
New Hampshire
New Jersey
New York
Ohio
Oregon
Pennslyvania
Rhode Island
Tennessee
Virginia
Washington DC
West Virginia
Wyoming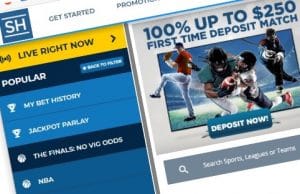 Step 2: Choosing an online sportsbook
The first step in signing up for an online sportsbook is choosing the right one for you. There are many factors to consider, including the sports offered, the odds, the user interface, and the sportsbook promotions available. Take your time to research the different options and find one that suits your needs. The editors here at ATS.io have created a sportsbook review filter to narrow it down easily for all users.
Step 3: Create your sports betting account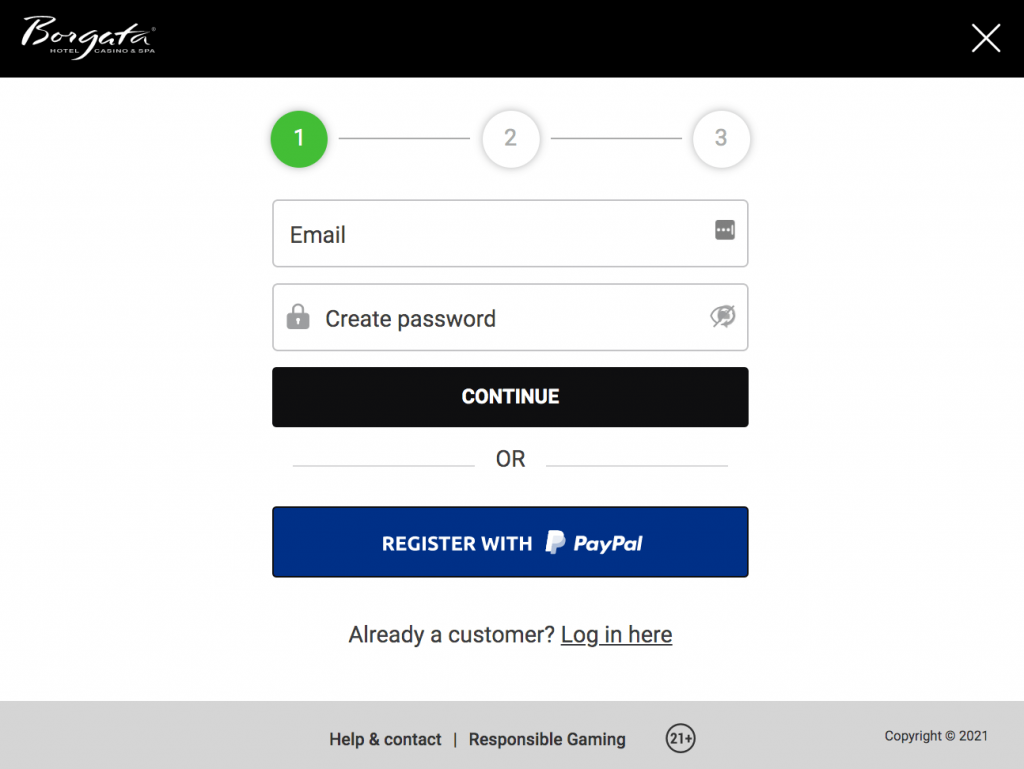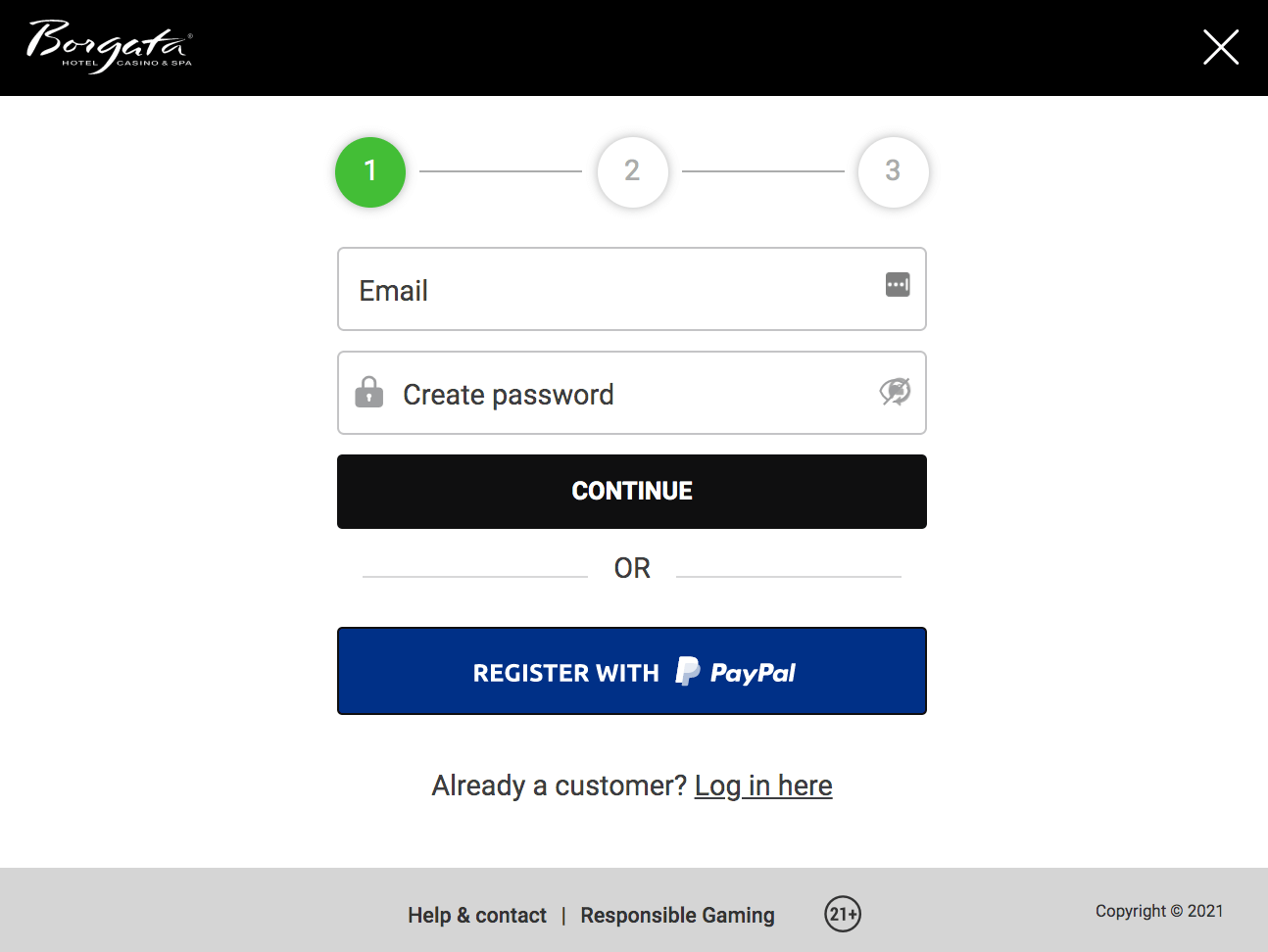 Once you have chosen a sportsbook, the next step is to register for an account. This typically involves providing some basic information, such as:
Starting the registration process – click join or register now on the sportsbooks landing page.
Provide the following details to complete the registration:

Full Name
Current address
Date of birth
Last four of your social security number
Email address
Phone number
Create a username
Create a strong password
Enter a promo or bonus code if needed

Review and accept any Terms & Conditions.
Allow GeoComply to access your location – this allows for metrics to be gathered to confirm your location. Sports bettors in any state can sign up and deposit; however, to place a wager, you must be within a legal state's borders.
Common issues when registering your new account
Most US states require bettors to be 21 years old or older to create an account.
Additional verification – A sportsbook may ask you for certain documents that are used to verify your identity and ensure you're a real person. This includes a selfie or a picture of your drivers license.
Step 4: Depositing at a online sportsbook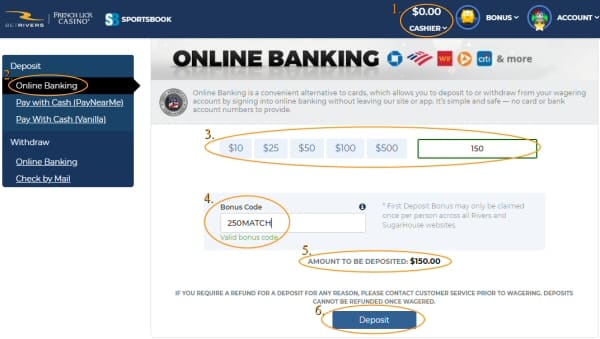 Depositing at an online sportsbook is a necessary step if you want to start betting on sports. The process of making a deposit is usually quick and easy, and there are several payment options available. Here's what you need to know:
Choose a Payment Method – Before you can make a deposit, you need to choose a payment method. Online sportsbooks offer several options, such as credit/debit cards, e-wallets, bank transfers, Play+ Card, and prepaid cards. Choose the one that works best for you, and make sure you understand the fees and processing times associated with each method.
Enter the Amount You Want to Deposit – Once you have selected a payment method, you need to enter the amount you want to deposit. Most sportsbooks have a minimum deposit requirement, can vary from one site to another. Be sure also to be aware of the sportsbook promotion and the minimum or maximum amount need to take advantage of the bonus.
Enter Your Payment Information – Next, you need to enter your payment information, such as your credit/debit card number or your e-wallet account details. Make sure you double-check the information to avoid any errors that could delay or prevent your deposit from going through.
Confirm Your Deposit – After you have entered your payment information, you will be asked to confirm your deposit. Check the details one last time to ensure everything is correct, and then click the "submit" button to complete the transaction.
Wait for Your Deposit to Be Processed -Once you have confirmed your deposit, you will need to wait for it to be processed. The processing time can vary depending on the payment method you have chosen, but most deposits are processed within a few minutes to a few hours.
Step 5: Start betting on sports
Now that your account has been funded, you can start placing bets on your favorite sports. Online sportsbooks offer many betting options, including moneyline bets, point spreads, and futures bets. Make sure you understand the rules of each bet type before placing your wager.
It's important to remember that the registration process may vary slightly between sportsbooks and states. Be sure to read the instructions carefully and contact customer support if you have any questions or issues.
Final Thoughts on Creating an Online Sportsbook Account
Creating an online sports betting account is a simple process that can be completed in just a few steps. By choosing a reputable US sportsbook, registering for an account, verifying your identity, making a deposit, and placing your bets, you can enjoy the excitement of online sports betting from the comfort of your own home.