Mirror, mirror on the wall, which parlay is the greatest of all?
PointsBet Sportsbook is asking that question and will provide the winner with an additional $1,000 in free bets. This promotion applies to Indiana and Illinois, so if you live in one of those two states or have access to bet in one or both of those jurisdictions, listen closely.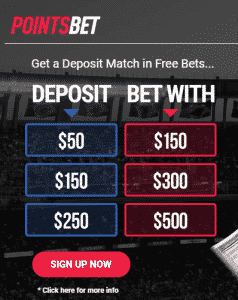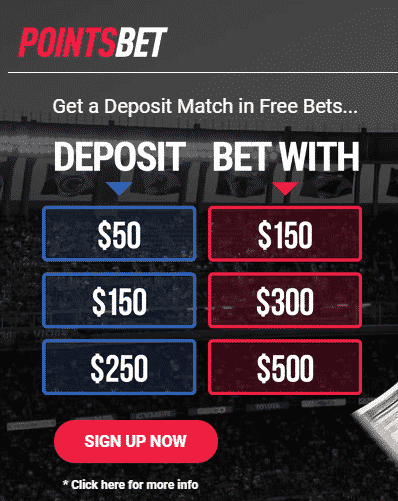 The $1,000 Parlay Competition started on October 19 and runs through the end of the games on October 23. The goal here is to build the longest of the long shot parlays and to win that parlay. Fortunately, because we all know that the chances of winning a huge parlay are rather remote (or at least you should), the minimum bet amount on these lottery tickets of grandeur is just $1.
Here's the way that this works:
You have to place a minimum $1 parlay between October 19 and October 23. The parlay betting ticket MUST be graded by 11:59:59 p.m. on October 23. Your goal is to find as many bets as you can cram in there so that you can have the highest odds on your parlay. It doesn't matter how much you bet. What matters is how big the odds are on your parlay.
For example, if you bet a $1 parlay at 500/1 odds, that will beat a $10 parlay at 100/1 odds. It isn't about the wager amount. It isn't about the payout amount. It is simply about constructing the biggest long shot you possibly can and then winning all of the games on that ticket.
If you win all of the games on that ticket and you have the highest odds during the promotional period, you will win $1,000 in free bets from PointsBet Sportsbook.
If you don't have an account at PointsBet, now is a great time to sign up. Most people take advantage of the Deposit Match Bonus offer that will match your deposit up to $250. Others will take the risk-free bets up to $1,500, with a $500 risk-free wager on your first Fixed Odds bet and a $1,000 risk-free wager on your first PointsBetting bet.
Unlike a lot of promotions, this one is not limited to new users, so if you already have a PointsBet account in Indiana or Illinois and have been making wagers, you are still eligible.
We don't really recommend going crazy making parlays just to try and win $1,000 in free bets because parlay tickets are extremely hard to win, however, a dollar here or a dollar there isn't a bad idea to see if you can get lucky and get all of the games correct.
Sign up now at PointsBet Sportsbook and claim your first deposit bonus!