He doesn't have to be g-r-r-r-r-r-r-r-eat, but Tiger Woods needs to make the cut this week at the PGA Championship. If he is able to do that, you will be able to take advantage of a sweet sportsbook promo from DraftKings.
DraftKings Sportsbook has put an odds boost on Tiger Woods to make the cut. Instead of laying -335 to bet Yes to make the cut, you can now get +100 on Tiger to make the cut. You'll have to opt-in to the promotion and you will have to make sure that you select the boosted odds in your Bet Slip before locking in your bet, but you are now getting even money on Big Cat to play the weekend.
The maximum bet amount here is $50, but getting $50 back on your $50 bet if Tiger makes the cut is a lot better than getting back about $15. Furthermore, the break-even percentage on a bet like this is now 50/50. At -335, the implied probability of Tiger making the cut is just over 77%. Is that a bet that you would make?
What about Tiger at 50/50 to make the cut? The Boosted Odds really do make a difference in terms of the perceived value of the wager. Many look at these promos and just think of them as a way to enhance your winnings, but they also create an enhanced opportunity to make a bet with positive expected value.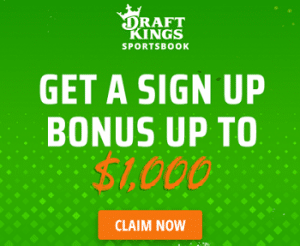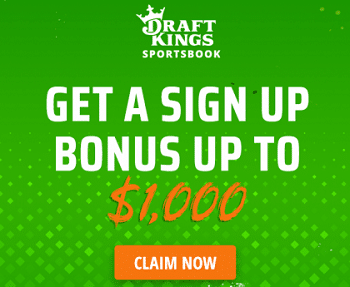 Tiger Woods missed the cut last year at Bethpage Black for the PGA Championship, so we all know that this isn't a foolproof wager by any means. He also missed the cut at the Open Championship last year. Of course, he also won the Masters. Back in 2018, Tiger was the runner-up in the PGA Championship at Bellerive. He made the cut in three of the four majors in 2018.
This is the first major of 2020, so it remains to be seen how Tiger will do. We've highlighted several guys in our PGA Championship preview that we like to have a chance to win or some good prop betting odds. There is also a Profit Boost being offered by DraftKings Sportsbook for the PGA Championship as well.
That means that there are a lot of ways to win at DraftKings for this tournament and the even money odds for Tiger to make the cut could be one of the best options for you this week.
This promotion is available for users in Colorado, Indiana, New Jersey, Iowa, Pennsylvania, and West Virginia. If you live in any of those states and don't have a DraftKings account, not only can you take advantage of this promotion, but you can also get up to $1,000 in free bets if you sign up now through us at ATS.