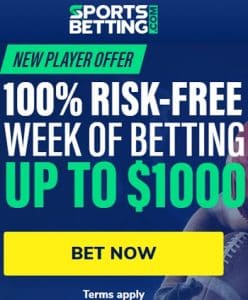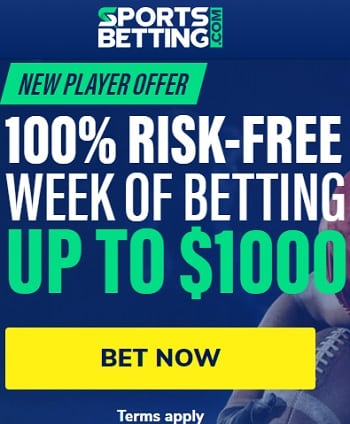 Looking for a new Colorado sportsbook?
Looking for a sportsbook that makes you feel important?
Looking for a sportsbook with fair odds?
Looking for a sportsbook with hassle-free deposits and withdrawals?
Looking for one of the best sportsbook sign-up bonuses in the business?
If you answered yes to all of those questions, then SportsBetting.com is the sportsbook that you are looking for. Licensed and regulated in Colorado through a partnership with Johnny Nolon's Casino in Cripple Creek, SportsBetting.com is a new kid on the block in the Rocky Mountain State that checks every box you could possibly have as a sports bettor.
This is a sportsbook that has put together a really experienced management team and a great customer service staff to remember the cardinal rule: The Customer is King.
Think about what it takes to compete in the sports betting industry these days. Going above and beyond to create a special sports betting experience goes a long way in keeping current clients happy, but also in terms of getting additional sign-ups through word of mouth.
SportsBetting.Com Promo Offer: 
You know what else helps? At SportsBetting.com, they are pleased to offer a 100% risk-free week of betting up to $1,000 during your first week with a new account. Other sportsbooks offer risk-free bets, but it is a one-shot deal. You win or you lose and that's it. Not SportsBetting.com.
In order to be eligible for this promotion, you have to sign up and make a deposit of $10 or more.
Here's how it works: SportsBetting.com will cover your losses up to $1,000 in your first week with a new account. If you win $50 that first week, but lose $100, you'll get $50 in Free Bet Credits. If you win $200, but lose $400, you'll get $200 in Free Bet Credits. If you win $1,000, but lose $2,000, you'll get $1,000 in Free Bet Credits.
That really is a nice luxury to have. You have a few days to get your bearings, get situated, and then place multiple wagers with the ability to get your money back from that first week if you run on the wrong side of Lady Luck. If you make money, that's awesome. If you don't, that first week is on them. Up to $1,000, anyway.
Sure, Free Bet Credits have some small print and some mild restrictions, but for straight wagers like spread, total, and money line, your Free Bet Credits will do everything that you need them to do.
It is really impressive that SportsBetting.com is willing to give you a week on those risk-free bets. We just keep coming back to that. We've seen a lot in this business across lots of different sportsbooks and you simply don't see a sportsbook willing to give you that much leeway with an offer like this. Frankly, this is unlike anything we've ever seen.
That isn't the only promotion at SportsBetting.com. They have other daily and weekly promotions to offer up, including things like a free bet if one game of your parlay is the reason you lose or Sunday Super Boosts on selected bets.
Right now, SportsBetting.com is only available in Colorado, but they are working hard to service other states. If you are in the market for a new sportsbook in Colorado, SportsBetting.com should absolutely be a contender for this sign-up promotion and the top-notch customer experience.