A little juice on the weekends with your bagel or some toast isn't bad. Juice in the NFL, however, can be very frustrating. Juice is the slang term for vigorish, which is that pesky number next to the spread that usually has a minus sign next to it.
Sportsbooks are in the business of making money just like bettors are. However, we have to not only beat the game itself by picking the team that covers the spread, but we also have to beat the juice. The standard juice on spreads is -110, which means that you win $10 for every $11 wagered.
Everything in gambling has a house edge. This is the sports betting version of the house edge. The house takes a cut. It always does.
PointsBet Sportsbook has a really special promotional offer that begins on Friday night at 6 p.m. ET and runs up until Sunday at 1 a.m. ET. That special offer is called "No Juice Saturdays".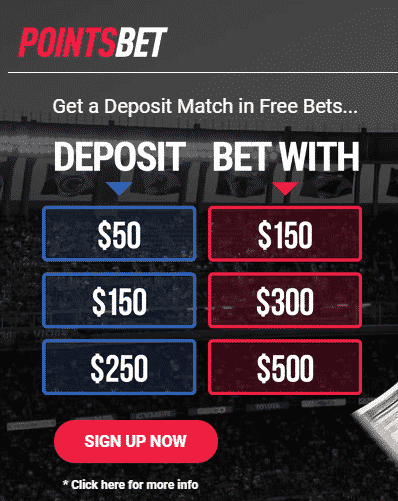 Instead of putting the -110 next to the spread, PointsBet Sportsbook will not take a cut. They will not apply the juice. There is no vig. Quite simply, the games are lined at +100, which is also known as "Even Money" in gambling parlance.
Most bettors don't realize this or pay much attention to it, but if you assume standard juice of -110 on all of your bets, your break-even percentage is 52.38%. Why? Because you are betting $11 to win $10, or $22 to win $20, or whatever the case may be. Sometimes you may bet more money than you would at other times because you like a game more, but if you bet the same amount on each game, your break-even percentage is 52.38%. This is called flat betting.
With Even Money at +100, your break-even percentage is 50%. So if you can pick winners at higher than a 50% clip, you will come out ahead.
That is the benefit of No Juice Saturdays at PointsBet Sportsbook. A difference of 2.38% probably doesn't seem like much, but over the lifetime of your betting career, it can really add up. Nobody likes the juice.
Think about it, if you bet four NFL games on Sunday and go 2-2, you lose money. Why? Because of the juice. If you bet four NFL games on Saturdays at PointsBet and then go 2-2 on Sunday, you break even. Why? Because there is no juice.
This is a really important promotion and something that can really help your bankroll. Something else that can really help your bankroll is the Deposit Match Bonus at PointsBet. Sign up now and get a 100% Deposit Match Bonus up to $250 on your first deposit.
Also, once you get to PointsBet, check out their weekly Make It Rain promotions as well.
PointsBet is up and running in New Jersey, Illinois,Indiana, and Iowa, so if you live in one of those states or have easy access to those states, the choice is clear. Sign up now at PointsBet.