The marquee matchup in Week 10 is Clemson vs. Notre Dame. Even without projected first-round pick Trevor Lawrence, the visiting Tigers are comfortable favorites for the trip to South Bend to take on the Fighting Irish.
DJ Uiagalelei has the chance to really make a name for himself as the heir apparent to the throne at Clemson. Notre Dame has the chance to fortify a College Football Playoff case. You have the chance to earn free bets to use on Clemson vs. Notre Dame this week at PointsBet Sportsbook Indiana.
This promotion is available to new and existing users, but it is limited to the fine folks in Indiana.
If you are not a PointsBet Sportsbook user in Indiana, sign up through us at ATS and choose from one of the following welcome bonus offers:
Get a Deposit Match Bonus up to $250
Get up to $1,500 in Risk-Free Bets – Up to $500 on your first fixed odds wager and up to $1,000 on your first PointsBetting wager
The task at hand is pretty simple. Get a 50% Bet Match up to $100 on college football bets placed from Wednesday November 4 through Friday November 6 for Saturday's huge battle of the ACC titans between Clemson and Notre Dame. By the end of Friday, you'll get a 50% Bet Match of whatever you bet up to $100.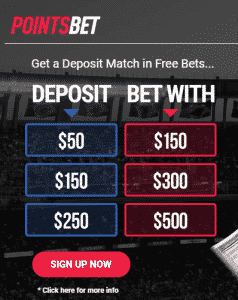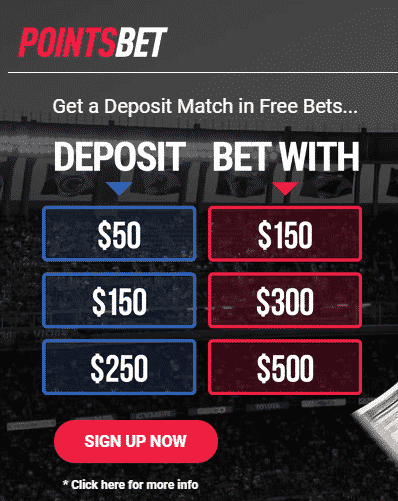 With the return of the MAC on Wednesday night, you'll be able to get involved in those games. If you don't live in Indiana, but want a promotion for the MACtion and live in Illinois and New Jersey, we've got you covered there.
Thursday night features two Mountain West games with Wyoming vs. Colorado State and Utah State vs. Nevada.
Friday features Miami (FL) vs. NC State, San Jose State vs. San Diego State, and a huge game between BYU and Boise State that we talked about on Wednesday's edition of ATS Radio and did a highlight video about on our ATS YouTube page.
Your free bet will be credited by Saturday morning at 10 a.m. ET, so you'll have plenty of time to decide what you want to bet on for Clemson vs. Notre Dame. Remember that no matter what you bet on Wednesday, Thursday, and Friday, the maximum amount for the free bet is $100.
This is a massive game with significant College Football Playoff implications and, let's be honest, after all of the ups and downs of the election and everything else going on in the world, you're going to relax and watch some college football over the next three days. Why not get something out of it with this Bet Match?
Sign up now at PointsBet Sportsbook!