No offense to the UFC, PGA, and NASCAR, but we've been waiting a long time for one of the major professional North American sports to return. Bettors are eager to start making wagers and sportsbooks are eager to have more cash flowing in and out. Everybody is excited.
DraftKings Sportsbook is very excited. So much so that they are offering account holders a great opportunity to win some free bets and some extra profits.
There are two Opening Day promotions for users in Indiana, Colorado, New Jersey, Iowa, Pennsylvania, and West Virginia that will be of great interest and should be nice ways to add to your bankroll for betting on baseball.
Let's start with the Odds Boost because this is a tremendous offer. This one is simple and should basically amount to free money. Literally. All you have to do is opt in.
The bet is simple. Will ANY MLB All-Star from 2019 hit a home run on July 23 or 24? That's it. There are 44 players in this promotion. The odds on this bet are +100. That's right. An even money proposition for any one of those 44 batters to hit a home run. The odds are boosted from -10000 to +100 on this bet, so DraftKings is, again, essentially giving you a great chance at free money.
The maximum bet is $25 on this wager and you MUST select the Odds Boost from your Bet Slip before you lock in the bet, otherwise you'll be getting -10000 and winning virtually nothing on your $25 bet. The boosted odds bet must be by itself on your bet slip in order to be eligible for the promotion.
All users have access to this, but you can only use it once, so use it wisely. That means make your max bet of $25.
Here are the players that are part of this promotion. You may recognize a couple of these names: Gary Sánchez, Carlos Santana, DJ LeMahieu, Alex Bregman, Jorge Polanco, Mike Trout, George Springer, Michael Brantley, Hunter Pence, James McCann, José Abreu, Daniel Vogelbach, Tommy La Stella, Brandon Lowe, Gleyber Torres, Matt Chapman, Xander Bogaerts, Francisco Lindor, Mookie Betts, Joey Gallo, Austin Meadows, Whit Merrifield, J.D. Martinez, Willson Contreras, Freddie Freeman, Ketel Marte, Nolan Arenado, Javier Báez, Christian Yelich, Cody Bellinger, Ronald Acuña Jr., Yasmani Grandal, J.T. Realmuto, Pete Alonso, Josh Bell, Max Muncy, Mike Moustakas, Kris Bryant, Anthony Rendon, Paul DeJong, Trevor Story, Charlie Blackmon, David Dahl, Jeff McNeil.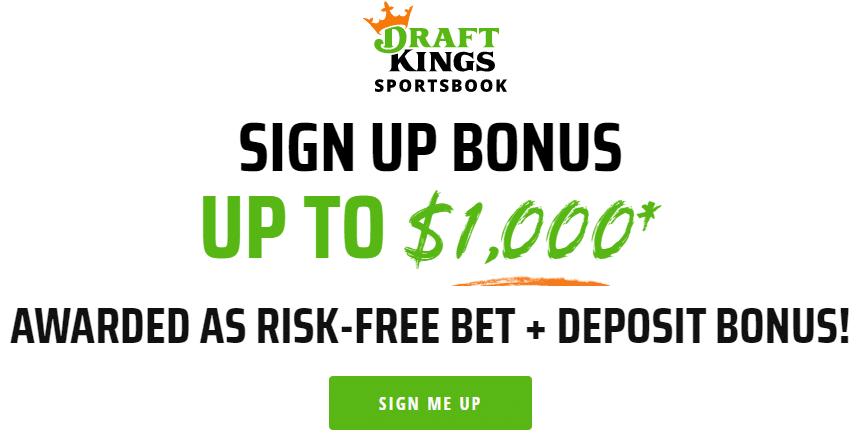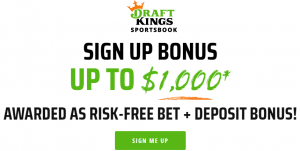 Not a bad group of hitters, eh?
The fun doesn't stop with the +100 Odds Boost for any of those guys to hit a home run. There is another very exciting promotion at DraftKings for Opening Weekend as well.
If you want to support your local team, fade your local team, or simply take advantage of a great offer, there are a lot of games eligible for the Localized Home Run Free Bet Promotion.
The first step is to opt in. The second step is to bet at least $25 on a pregame money line wager for the selected games. The next step is to root for home runs for the team that you bet on. Each dinger will be worth $5 in free bets. If your team hits one home run, that means $5 in free bets. If they hit three home runs, that means $15 in free bets. The more home runs, the better. Not just because of the free bets, but because more home runs means a higher likelihood that the team you bet on also wins your money line wager.
Once again, this promotion is eligible for users in Indiana, Colorado, New Jersey, Iowa, Pennsylvania, and West Virginia, so the promotion features teams either in those states or from nearby cities.
The series included are:
– Colorado Rockies vs Texas Rangers (7/24 – 7/26)
– Minnesota Twins vs Chicago White Sox (7/24 – 7/26)
– Milwaukee Brewers vs Chicago Cubs (7/24 – 7/26)
– Pittsburgh Pirates vs St Louis Cardinals (7/24 – 7/26)
– Detroit Tigers vs Cincinnati Reds (7/24 – 7/26)
– New York Yankees vs Washington Nationals (7/23 – 7/26)
– Atlanta Braves vs New York Mets (7/24 – 7/26)
– Miami Marlins vs Philadelphia Phillies (7/24 – 7/26)
You'll get one promotional bet per game, so you can attempt to take advantage of this promo several times over the weekend.
While these are baseball-themed, specifically, keep in mind that new users that sign up at DraftKings Sportsbook through our link and make that first deposit, you will be eligible for up to $1000 in bonus offers and promotions upon that initial deposit.
That means that you can have a lot of fun for Opening Day Weekend and beyond with all of the offers at DraftKings.