There is no better time than now to sign up with DraftKings Sportsbook. The sports betting and DFS giant will soon offer live streaming of games and events on its mobile app. That means that users in Indiana, Colorado, New Jersey, Pennsylvania, West Virginia, and New Hampshire will be able to not only bet games on the app, but also watch the games that they are betting.
Even though DraftKings Sportsbook is active in Iowa, that is the only one of the seven states that will now have the live streaming capabilities. Sportradar is the data provider for DraftKings and will be the provider of the live streaming sports as well, which will include international events such as Bundesliga and the suddenly-popular KBO.
This is going to completely change the world of in-game live betting and this streaming service is available to all DraftKings Sportsbook users. There are only two criteria that must be met in order to gain access to the streams. The first is that you have to have a DraftKings account, which is easy when you sign up through us and take advantage of our ATS promo code. The second is that you have to have a balance greater than $0.00 in your account.
Think about it. You can sign up for DraftKings in Indiana and maximize your first deposit by getting up to $1000 in either free bets or a deposit bonus. You can do the same in New Jersey. Or Colorado. Or any of the other states in which DraftKings has a license to provide its outstanding mobile app for sports betting.
Those that have looked at DraftKings or even have an account already know how many different betting markets are listed on the platform. For now, the live streaming service from Sportradar doesn't cover all of those sports and leagues, but this is just the start of what will be an excellent feature for all users of the app. And all you have to do is carry some kind of balance in your account in order to gain access.
It couldn't be simpler to get the games you bet on or the games that you want to watch right on your mobile device.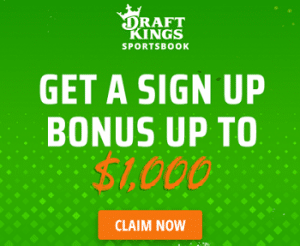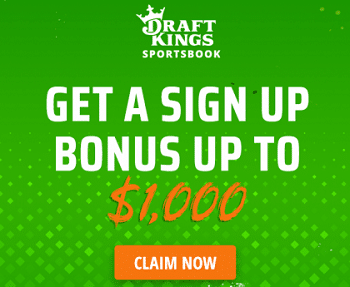 Much like getting access to your betting account, geolocation technology will have to place you in an approved jurisdiction, but just think. If you live in a border state adjacent to a DraftKings approved state, you can slide across the border, sign up, make a deposit, and then watch the game from a bar or in the park or somewhere else, so long as you are physically within that state.
The beauty of legalization in the US is safety and security as opposed to sending funds to faraway places to bet with offshore sportsbooks. Now, think about how many times you've wanted to watch a game but hope that pirated stream doesn't have viruses or any other negative impacts to your device. DraftKings provides a safe, reliable, and secure sportsbook for betting and now provides a safe, reliable, and secure streaming service for games through the Sportradar partnership.
DraftKings has always been a top-rated sportsbook for us at ATS and this just enhances the sports betting experience to new levels. Once the Sportradar streams are ready to go live, this will be a game-changer and other sites are going to have to continue to innovate. The competitive culture of legalized sports betting in the US is really beneficial for the bettors and now is the time to get set up at places like DraftKings so you can take advantage of everything that they will have to offer in the future.
Once again, all you have to do is have a DraftKings Sportsbooks account, which we can help with, and carry a balance above $0.00. What could be easier than that?