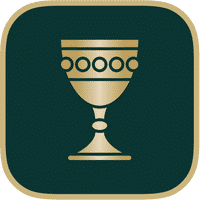 $1,000 First Bet on Caesars
Caesars Sportsbook
Claim Bonus
Gambling Problem? Call or TEXT 1-800-Gambler 21+
Bonus Bet Offer
$1,000 First Bet on Caesars
Caesars Promo Code
US States Applicable T&C
AZ, CO, DC, IA, IL, IN, KS, KY, LA, MA, MD, MI, NV, NJ, NY, OH, PA, TN, VA, WY, WV
Overall rating 4 /5
Unlock the excitement of NBA betting with Caesars Sportsbook's exclusive offer. Use promo code ATSBONUS1000 to benefit from our special deal. First-time bettors can secure up to $1,000 in bonus bets if their initial wager doesn't win, ensuring a second chance at victory. Plus, successful first bets result in both the cash earnings and the original stake being returned. Start with a minimum deposit and bet of $10 to activate this promotion, and dive into the thrill of NBA sports betting with Caesars Sportsbook.
The 2023-2024 NBA regular season is off to a fantastic start! Nikola Jokić, Jayson Tatum, Steph Curry, Giannis Antetokounmpo, and plenty of other stars are already making headlines with their jaw-dropping performances as they look to put their teams in a position for postseason success.
To help celebrate another great year of basketball, Caesars Sportsbook (one of the top sports betting sites in the United States and beyond) is providing all new users with an incredible welcome offer. When you sign up today, you'll automatically get your first bet of up to $1,000 on Caesars!
In this article, we'll take a closer look at this generous bonus offer, explain how it works, provide our exclusive Caesars NBA Promo Code, and answer any questions you may have along the way. By the time we're finished, you'll have all the information you need to make the most of this exciting opportunity and take your NBA betting experience to the next level with Caesars Sportsbook. Now, let's dive right in!
---
What Is The Caesars NBA Promo Code for 2023: ATSBONUS1000
Discover the latest offer from Caesars Sportsbook for 2023 with the promo code ATSBONUS1000. This exclusive code gifts new users a remarkable opportunity: place your first wager with confidence, up to $1,000. In the event of a loss, Caesars generously offers a bet credit refund for the same amount, ensuring a risk-free start to your betting journey. Simply register, apply the promo code, and make your first bet to enjoy this unbeatable offer at Caesars Sportsbook.
| Caesars Sportsbook | Promotion & Information |
| --- | --- |
| 💰 Caesars NBA Promo Code | ATSBONUS1000 |
| 🎀 Caesars NBA Bonus Offer | $1,000 First Bet on Caesars |
| 📅 Valid | December 2023 |
| 🎯 Rollover Requirements | None |
| 💵 Minimum Deposit | $10 |
Gambling problem? Call 1-800-GAMBLER CO, DC, IL, IN, KY, LA, MD, MS, NJ, OH, PA, TN, VA, WV, WY, 1-877-8-HOPENY or text HOPENY (467369) NY, 1-800-327-5050 MA, 1-800-NEXT-STEP AZ, 1-800-522-4700 KS, NV, 1-800-BETS-OFF IA, 1-800-270-7117 for confidential help MI. 21+ to wager. Please Gamble Responsibly.
How Does the Caesars NBA Promo Work?
The Caesars NBA $1,000 First Bet Offer is pretty straightforward. All first-time users who sign up at Caesars Sportsbook, make a deposit, and place their first bet will automatically get a 100% refund of up to $1,000 in bonus bets if their qualifying wager happens to be unsuccessful.
For example, let's say you create an account on Caesars and place an initial bet of $500 on the Los Angeles Lakers to cover the spread against the Golden State Warriors. If the Lakers fail to cover the spread in their matchup against the Warriors, you'll receive a $500 bonus bet that can then be used to place another bet on the NBA or any other sports market available on Caesars Sportsbook.
As a result, your first bet of up to $1,000 is on Caesars, and you have the opportunity to turn an initial setback into a second chance for success! This first-bet safety net is one of the best welcome offers in the industry today and is perfect for those who are looking to kick off their sports betting journey with added confidence and flexibility.
Terms & Conditions for the Caesars NBA $1,000 First Bet Offer
Before we go any further, let's take a minute to go over the Terms & Conditions associated with the Caesars NBA Promo. This will help you avoid any unpleasant surprises and ensure a smooth and enjoyable experience with this exciting offer!
To sign up and participate in the Caesars Sportsbook NBA Welcome Offer, you must be at least 21 years old, physically located in an eligible U.S. state (AZ, CO, IA, IL, IN, KS, KY, LA, MA, MD, MI, NJ, NY, OH, PA, TN, VA, WV, or WY), and a first-time user of the platform.
A qualifying wager must be placed within the first 30 days of opening an account with Caesars Sportsbook.
If the qualifying wager is graded as a loss (i.e., $0.00 is returned), then the user will receive a one-time bonus bet token worth (1) the amount of the qualifying wager or (2) $1,000 (if the amount of the qualifying wager exceeds $1,000).
The bonus bet token awarded must be used in a single wager and cannot be divided into multiple bets.
The value of the bonus bet is not included in any winnings paid out. For example, if you use a $100 bonus bet on a successful wager with odds of +300, the total payout would be $300 and would not include the $100 initial stake.
Bonus bet tokens awarded through the Caesars NBA Promo will expire after 14 days (two weeks) if unused.
---
How To Sign Up & Use the Caesars NBA Promo Code
Time needed: 3 minutes
Are you ready to sign up and use our exclusive Caesars NBA Promo Code to claim up to $1,000 in first-bet insurance? Just follow the steps outlined below!
Visit the Website/Download the App

First, click or tap here to visit the Caesars Sportsbook website on your smartphone, tablet, or another preferred device. You may also choose to download the Caesars Sportsbook mobile app from the App Store or Google Play Store.

Sign Up for an Account

Select your state/province from the list provided and press "Continue" to begin signing up for an account. Your Caesars NBA Promo Code ATSBONUS1000, which opts you into the bonus offer, should automatically pop up in the appropriate box. From there, proceed to enter all necessary personal information, choose a password for your account, and agree to the Terms of Use.

Verify Your Information

Next, you'll need to follow the on-screen instructions provided by Caesars Sportsbook to verify your account. You will typically need to enter the last four digits of your Social Security Number and, in some cases, provide a form of government-issued ID (driver's license, passport, etc.).

Make a Deposit

Now, it's time to add funds to your account. Choose your preferred method of payment from the options provided, enter the amount you'd like to deposit ($10 or more), and confirm the transaction.

Place a Qualifying Wager

You'll then want to place a qualifying wager on any NBA game or other sporting event of your choice.

Receive Your Bonus

If your first wager is unsuccessful, Caesars Sportsbook will provide a full refund of up to $1,000 in the form of bonus bets. Enjoy!
---
Best Way To Use Your Caesars NBA $1,000 Bonus Offer
The Caesars Sportsbook First Bet Offer can be used to place a wide range of bets in the NBA and across many other sports. Here are a few of the different types of wagers you may consider for your $1,000 first-bet insurance:
Moneylines: Go for moneyline bets if you want to keep it simple – just pick the team you think will win. It's like calling the shots on who's going to take home the victory in an NBA game or any other sports matchup.
Point Spreads: If you're up for a bit of strategy, try point spread bets. They let you predict not just the winner but whether a team will beat or fall short of a certain point gap, making those nail-biting games even more thrilling.
Over/Under Totals: Add some spice to the game by predicting if the total combined score will be higher or lower than a set number. It's a cool way to stay invested in an NBA or sports match, no matter who ends up winning.
Prop Bets: Get personal with player prop bets – bet on individual achievements like points, assists, or rebounds. It's like focusing on the stars of the show, making every player's move count in your bet.
Futures: Take a peek into the future with these long-term bets. Whether it's picking NBA champs, MVPs, or Rookie of the Year, this wager involves making predictions that keep you on the edge of your seat all season long.
Parlays: For the risk-takers, there's parlays – combining different bets into one big bet for a shot at bigger rewards.
Teasers: Give teasers a go if you want to tweak the odds a bit in your favor. It's a savvy move for those looking to up their chances in NBA and sports betting while keeping things interesting.
---
Caesars Sportsbook: Everything You Need To Know
Caesars Sportsbook is widely considered to be one of the top online sportsbooks in the United States and beyond. Let's take a closer look at a few of the different aspects of the platform that have helped contribute to its success:
Sports & Betting Markets
Caesars Sportsbook is like a sports fan's dream come true. Whether you're into NBA showdowns or international soccer clashes, this platform's got you covered. They offer all kinds of bets, from the classic moneylines to exciting player prop bets and everything in between, making it the perfect sportsbook for both new and experienced bettors.
And, with their user-friendly setup and competitive odds, Caesars Sportsbook makes sure you will have a blast while diving into your favorite sports and betting markets.
Mobile App & User Experience
The mobile app is a cornerstone of the Caesars Sportsbook experience, offering users the flexibility to place bets on the go. With a sleek design and intuitive navigation, the app provides a seamless user experience.
From swift bet placement to real-time updates on live games, the mobile app is designed to cater to the fast-paced world of sports betting. Users can easily manage their accounts, explore betting markets, and take advantage of promotions, making the Caesars Sportsbook app a go-to choice for those who value accessibility and convenience in their sports betting endeavors.
Rewards Program
Caesars Sportsbook doesn't just want you to bet; they want to make it worth your while. Enter their rewards program – it's like getting VIP treatment without the velvet ropes. Every bet you place earns you Tier Credits and Reward Credits, which both lead to tons of incredible prizes and benefits.
Free bets, gift cards, and even luxurious experiences at Caesars Entertainment destinations across the U.S. – it's their way of saying, "Hey, we appreciate you." It's more than just a rewards program; it's a high-five for sticking with Caesars Sportsbook on your betting journey.
---
Caesars Sportsbook NBA Promo FAQ
What is the Caesars Sportsbook NBA Promo?
The Caesars Sportsbook NBA Promo is a special promotion that offers new users first-bet insurance of up to $1,000/ In other words, if your first wager happens to lose, Caesars will provide a 100% refund of up to $1,000 in bonus bets to help make things right!
What is the Caesars NBA Promo Code, and how do I use it?
The exclusive Caesars NBA promo code is ATSBONUS1000. To use it, enter the code during the registration process on Caesars Sportsbook. This step is crucial to activate the First-Bet Insurance offer.
How does the Caesars $1,000 First-Bet Offer work?
When a new user signs up, makes a deposit, and places their first bet on Caesars Sportsbook, they are eligible for a 100% refund of up to $1,000 in bonus bets if their qualifying wager is unsuccessful. It acts as a safety net for the first bet.