What could be better than starting off the week in the NFL with a guaranteed winner? You can do that with PointsBet Sportsbook in Illinois.
Technically, we refer to them as the '85 Bears, but it was actually 1986 when the Chicago Bears were victorious in Super Bowl XX at the Louisiana Superdome. They beat the New England Patriots 46-10 in what remains one of the most lopsided Super Bowl results in NFL history.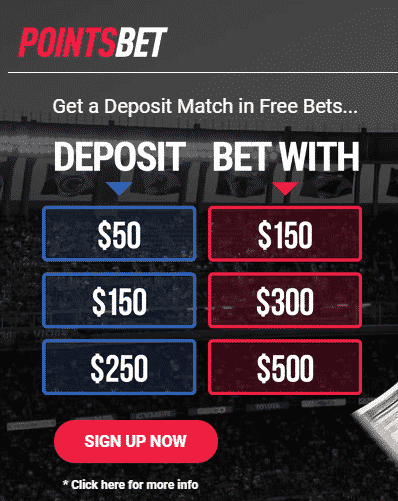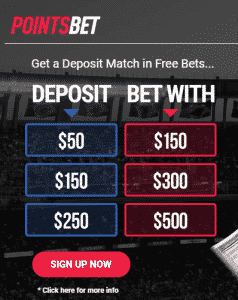 This week's game against the Tampa Bay Buccaneers is going to be lopsided in your favor as well. PointsBet Sportsbook is offering a Bears Crowd Booster this week in the state of Illinois only. This is both a celebration of Daaaaaaa Bears being in action on Thursday Night Football, but also a reminder that PointsBet Sportsbook is up and running in the great state of Illinois and just opened its retail location at the Hawthorne Race Course.
For those that are betting on the NFL with regular lines and spreads, the Bears are +6. For those betting on the NFL with this Bears Crowd Booster at PointsBet, the Bears at +86. No, that isn't a typo. +86. PLUS EIGHTY-SIX. You are getting 80 points of line value from the fine folks at PointsBet Sportsbook. Also, there is no juice, so this bet pays even money.
The maximum bet amount on this Bears Crowd Booster is $25, but think about it. You're getting $25 for free here. No NFL team has ever lost by more than 86 points. In fact, no NFL team will ever lose by more than 86 points. We say that there are no locks in this business, but when it comes to these Crowd Booster promotions, that's simply not true.
This is a lock. This is a free $25. This also applies to all users in Illinois. You don't even have to be a new user like you do for so many other promotions.
That being said, if you do not have a PointsBet Sportsbook account, there are two great bonus offers available:
The first is a Deposit Match Bonus up to $250 from PointsBet. If you deposit $50, you get a $100 bonus. If you were to deposit $150, you would get a $150 bonus. If you deposit $250, you get a $250 deposit bonus. Basically, except for the $50 amount, you will get a matched bonus on your deposit.
The other deposit bonus is up to $1,500 in risk-free bets. You'll get up to $500 in a risk-free bet for your first fixed odds wager. You'll get up to $1000 in a risk-free bet for your first PointsBetting wager. To learn more about PointsBetting, you can read our write-up on what it's all about.
The choice is really clear. You're getting a free $25 with this promotion and then you can pick from one of the two deposit bonuses. Remember, this offer applies to Illinois only, but if you do live in St. Louis, somewhere else in Missouri, or simply have access to get to Illinois and sign up while the in-person registration requirement is lifted, you can take full advantage of this offer as well.
Sign up today!