Bubble TJ Warren took on a life of its own during the NBA Restart. The Indiana Pacers superstar dropped 53 on the Philadelphia 76ers on August 1 and a legend was born.
Pacers fans know how good Warren can be because he averaged 19.8 points per game on 54% from the floor during the regular season and the restart. With the Indiana Pacers set to take on the Miami Heat in Game 1 on Tuesday August 18, PointsBet Sportsbook in Indiana is set to give you an excellent opportunity to Make It Rain some free money.
Warren scored 31 points per game over his six games in the NBA Bubble as the regular season came to a close. If he holds to his Orlando average, then you will get a $31 free bet with this PointsBet promotion for Game 1.
If he scores 50 points, you'll get a $50 free bet. If he scores 19 points, you'll get a $19 free bet.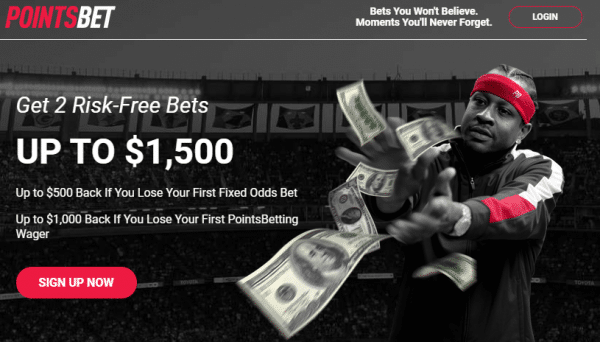 It's pretty simple. All you have to do is be a PointsBet user in the state of Indiana and bet at least $1 on the TJ Warren Points Promo Market. With that, you will gain automatic entry into the Make It Rain promotion and get $1 for every point that Warren scores in Game 1 against the Heat.
Warren averaged over 21 field-goal attempts in the six games he played during the NBA bubble period, so the chances will be there for him to rack up some points and get you a nice, juicy free that you can use on what you see fit at a later time.
You'll have to act fast because this is a 4 p.m. ET start time in the first round of the NBA Playoffs on Tuesday August 18. This offer applies to new and existing PointsBet Sportsbook customers, but only those in the state of Indiana.
If you don't have a PointsBet account and live in Indiana, or are intrigued by offers like this that will come in other PointsBet states like New Jersey and Iowa, you can get up to $1500 in free bets by signing up through us at ATS.
Good luck to the Pacers and good luck to TJ Warren as he racks up points for free bets for Indiana customers at PointsBet Sportsbook in Game 1.