For the first time since the return, NASCAR will not be in one of the Carolinas. Instead, the Cup Series heads west to Bristol, Tennessee for the Food City presents the Supermarket Heroes 500 on Sunday May 31. This will be the first short track race of the season. Without practice and qualifying, there could be some carnage on Sunday afternoon.
When you think short tracks, you immediately think Kyle Busch and that isn't an accident. The younger Busch is the +400 favorite at DraftKings Sportsbook in search of his ninth career win at Bristol. The .533-mile track has actually been something of a feast or famine track for the 18, as he has those nine career wins, but doesn't have many top-five finishes otherwise. If he stays clean and his car stays in tact, he generally wins.
But, the added element of danger in this race with no practice or qualifying to find the right racing grooves could make things difficult for all of the short prices this weekend. On the other hand, this race is typically won by the best drivers. You don't get surprises here like William Byron, Alex Bowman, or even good, but not great, drivers like Clint Bowyer or Ryan Blaney. You tend to get the best racers in the sport that navigate the tight racing conditions.
You also tend to get a Toyota. Toyota is +160 to beat out Ford (+150) and Chevrolet (+200) in this race at DK. Chevy has been running exceptionally well this season and Chase Elliott even just won the second Charlotte race in the Alsco Uniforms 500 to end a couple weeks worth of frustration, but Chevy does not fare all that well here. Joe Gibbs Racing is +160 to win, which naturally falls in like with the Toyota price now that Furniture Row Racing has been JGR for the last couple of years.
Toyota's dominance is also worth looking at in Group Matchups. If it isn't going to be Kyle Busch, Denny Hamlin is very much on the radar this week. He's +300 in Group A with Busch, Elliott, and Joey Logano. Hamlin is also +800 for the win. He'll be on the Bet Slip this week with a Camry and a couple career wins at Bristol. He's actually never won this race, but he's won the Night Race twice and has two wins already this season to go along with a runner-up on Wednesday.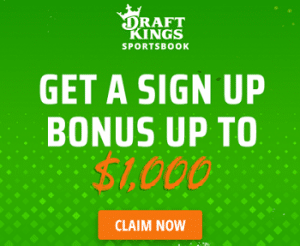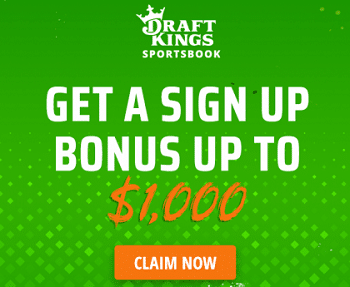 Christopher Bell at +275 in Group F over Austin Dillon, Cole Custer, and Chris Buescher is also a bet that makes some sense this week with that Toyota angle in play. Another good bet for Toyota here is Erik Jones -106 to finish in the top 10. Jones is on the cusp of really breaking out. He has the JGR backing and was dominant in a lot of Xfinity Series races. This track may be a challenging environment for him, as he has a tendency to be a little reckless at times, but he has good Bristol drivers like Kyle and Denny to lean on.
Stepping away from Toyota for a few minutes, it is worth mentioning all of the talent that Ford has in the Cup Series. Ford has one win in this race since 2004 and it came from Carl Edwards, who was masterful on this track no matter the manufacturer. Logano had a couple of back-to-back wins in the Night Race, but it has been a struggle for Ford at Bristol.
Does that change this week? Logano is +800, with Brad Keselowski at +1100, Blaney at +1300, and Bowyer at +2500. Ford's best hope would have probably been Kurt Busch, who tends to find himself in the hunt here with regularity, but he now runs a Chip Ganassi Chevy. The older Busch is +1800 and is the only Chevy worth entertaining this week.
It is hard to go almost an entire race breakdown without mentioning Kevin Harvick. Harvick leads by 14 points over Logano, but has only managed to win once. He's led the most laps in three races and had a stage win at Phoenix. Bristol just isn't his cup of tea for the most part. He won the Night Race in 2016, but has one top-five finish in this race since 2008 and only two in the Night Race since 2008. Fading Harvick is rarely easy, but this would appear to be the week. Logano at -125 over Harvick would seem to be a good bet and you should be on the lookout for other matchups.
Hamlin and the two Busches are on the list for the race winners and you have a bevy of props and matchups to consider as well.
Coverage of the Food City presents the Supermarket Heroes 500 will be at 3:30 p.m. ET on FS1 on Sunday May 31.