This weekend at Pocono Raceway is going to be a real endurance test for the NASCAR Cup Series teams. The COVID-19 pandemic forced a lot of changes to the Cup Series schedule for 2020, but this doubleheader weekend at Pocono Raceway was scheduled last October, while we were all blissfully unaware of the infectious hell that would soon follow.
The Pocono Organics 325 is the first race on Saturday at 3:30 p.m. ET on Fox and the Pocono 350 is the second race on Sunday at 4 p.m. ET on FS1. This June 27-28 weekend was supposed to be a celebration for the sport and something new and different and exciting. Now, these are the 10th and 11th races in the span of 42 and 43 days with the modified schedule.
Perhaps this winds up being a pure NASCAR handicap. After all, the best teams and best drivers are often victorious at Pocono. On the other hand, that is a lot of races in a month and a half. Will the older drivers be negatively impacted? Will the teams forced to use a backup car on Sunday after blowing the engine or getting involved in a wreck be at a big disadvantage? Will teams play the long game and plan to be competitive both days? Or will the drivers, most notably the aggressive ones, adopt a "Win Today and Worry About Tomorrow" mindset?
Those are all opinion-based questions. We'll dabble in the facts here with our Pocono weekend preview and it will be up to you to decide how you want to handle some of the more unique factors about this weekend in Long Pond, PA.
Here's what we know. DraftKings Sportsbook has listed Kyle Busch and Kevin Harvick as co-favorites at +500. Both drivers are +130 for a top-three finish and -360 for a top-10 finish. Wunderkind Chase Elliott is a co-third-favorite with Martin Truex Jr. at +700, with +190 and -275, respectively, for top-three and top-10 finishes. Denny Hamlin is +750 to round out the top five on the board.
Brad Keselowski is the only other driver in single digits at +800. After Ryan Blaney and Joey Logano at +1100, there is a steep drop to guys like Alex Bowman and Erik Jones at +1800 and then Kurt Busch and William Byron at +2000.
Kyle Busch has won three of the last five races here. He is +500 with a guy in Kevin Harvick that has never won at Pocono. Harvick has 51 career Cup Series wins and not one of them has come on this track, which is a twice-a-year stop by the way. Harvick has, however, finished in the top-five in seven of his last 11 Pocono races.
That still pales in comparison to Busch, who has all of those wins. This hasn't always been a great track for Busch, as his 2017 win in the second race was actually his first at Pocono. Nevertheless, Joe Gibbs Racing does very well here and Busch has been a primary part of that formula.
His teammate, Martin Truex Jr., had wins here in 2015 and 2018 and additional top-five finishes in 2017 and 2019. Their teammate, Denny Hamlin, has five career wins here and his win in the second race last year was his first since 2010. In between, he wasn't much of a factor, but Hamlin has been doing some of the best driving of his career in recent years. He already has three wins this season to lead all drivers.
Brad Keselowski is working on a nice run of top-five finishes in this race, but hasn't won since 2011. Joey Logano won here in 2012 and has four career top-five finishes, but he hasn't been featured prominently. Ryan Blaney has a win, but has also finished outside the top five in his seven other Pocono starts.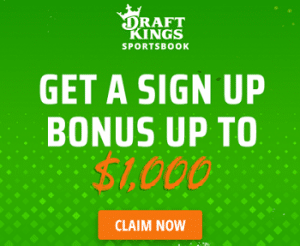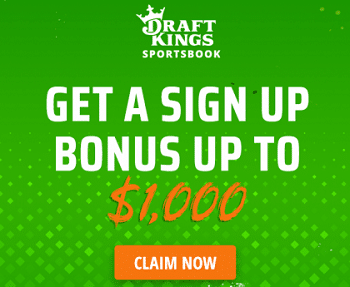 Chevy has lagged behind here recently. Jimmie Johnson has three career wins, but none of them have come recently and he hasn't had a top-five finish since 2015. Kurt Busch is a three-time winner at Pocono, with his most recent trip to Victory Lane in 2016. Chase Elliott has never won here.
Some manufacturers just fit certain tracks better. The Tricky Triangle's three turns are a nod to turns at Trenton Speedway, Indianapolis Motor Speedway, and the Milwaukee Mile, with banking of 14 degrees in the first turn, 9 degrees in the second turn, and 6 degrees in the third turn. The long straightaways allow for ample opportunity to open up the engine and speeds regularly reach 170+ mph at this track.
Toyota and Ford have done well. Chevy has not, but this is really just the second year in which Chevy has had the speed to match teams like Joe Gibbs, Stewart-Haas, and Penske in quite some time.
If you want to go price hunting on the outright winner, it will be tough to do. Busch should win this race and end what has been a long, painful string of races without a win. He's 0-for-13 this season, but this is one of his best recent tracks. There aren't even really any long shots to love. The list of winners here, aside from Chris Buescher in 2016, leaves little room for taking a lot of gambles.
Fortunately, especially for those in Indiana and Colorado, the DraftKings Sportsbook prop market is available to you. There are some good head-to-head matchup prices, like Logano over Blaney at -115 and Busch over Erik Jones at -115. Kurt Busch just has a knack for being around the top 10 in these things.
Either Busch or William Byron at +600 to be the top Chevy car seems like a worthwhile gamble, as Alex Bowman hasn't been much of a factor here and something could happen to the heavily favored Elliott, who is just +160.
You'll have to check up on the odds for the Pocono 350 on Sunday after Saturday's race, but there are tons of ways to bet on NASCAR and DraftKings Sportsbook.