If things were normal, there might be some UFC fatigue. Right now, bettors are desperate for anything that they can get their hands on. Sports fans in general are excited for anything that can serve as a distraction to everything going on in the world.
Dana White didn't get to where he is by being stupid. There is a demand and he is filling a need and has been filling a need ever since that first event in Jacksonville. The third fight card on Yas Island of the week is further proof that the demand is there and he will fulfill it.
This Fight Island card features a main event matchup between Deiveson Figueiredo and Joseph Benavidez. When Henry Cejudo abruptly announced his retirement from the UFC in December, he left the flyweight title vacant. Figueiredo and Benavidez actually fought for the strap back in February, before the shutdowns and lockdowns, and Figueiredo won, but he won without making the weight.
As a result, he could not win the title. In this fight, he can. Per the odds at BetMGM Sportsbook, Figueiredo is expected to get the best of Benavidez again with a price tag of -223. The underdog is +180 with the total at 3.5 and -118 on the under. The championship rounds will be in play if necessary here.
Figueiredo scored a knockout of Benavidez in the first fight, but if you watch the tape and look at the stat sheet, Benavidez was the more active fighter. He was landing more strikes. Whether or not he was winning is up for some debate, but he certainly wasn't losing by a large margin. Does the first result dictate this price? When you consider that Benavidez was a pretty clear favorite for the first fight, upwards of -165 in price, this line feels like a pretty clear overreaction, doesn't it?
It is hard to say this about a fight card with a championship bout in the main event, but are you more excited about Jack Hermansson vs. Kelvin Gastelum like we are? The knock on Gastelum in this fight is that he is just 5-5-1 in his last 11 fights. This fight is what we call a "coin flip with juice", as both fighters are listed at -110.
Hermansson has a big size advantage in this fight, which is the same thing that Israel Adesanya had when he won the middleweight title against Gastelum. Gastelum followed up that loss by losing as a big favorite against Darren Till. It sure looks like Gastelum is still priced based on reputation. It has been a few years since he looked like a top middleweight in the division.
Furthermore, Gastelum has had all sorts of problems with the weight cut, as we've seen with how many times he has missed weight. Hermansson should be in a stronger, healthier position here. It feels like people still just want Gastelum to be really good because of his prospect status 5-6 years ago. He isn't that guy filled with untapped potential anymore. Hermansson is the pick here.
Those aren't the only two fights on the UFC on ESPN+ 30 card. A very interesting undercard fight features Brett Johns and Montel Jackson. Johns is +170 to the -209 price of Jackson, but the underdog only has two losses in his career. They've come against Pedro Munhoz and Aljamain Sterling. Sterling is sitting on a title shot and Munhoz just lost to Sterling in a #1 contender match.
Jackson may eventually get to that point in the division, but this is a big number, even if Jackson has the decided edge in size.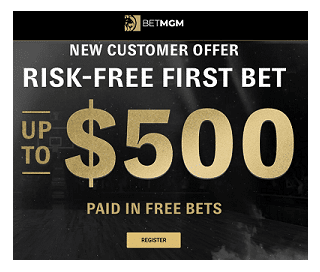 Along with the underdog potential of Johns, perhaps you want to try a plus-money lottery ticket parlay along with Khadis Ibragimov against Roman Dolidze. Ibragimov is 0-2 in the UFC, but his losses have been to decent fighters in Da Un Jung and Ed Herman. This is the UFC debut for Dolidze. He is 6-0 with six finishes and the 32-year-old has been impressive in his career, but Ibragimov was also undefeated when he made his UFC debut, so the +150 price looks kind of interesting here.
If you really wanted to go for a long shot payout, Joel Alvarez is +290 against Joe Duffy, who has only fought once since November 4, 2017. Alvarez doesn't have the resume of success that Duffy has, but +290 against a rusty fighter isn't a bad gamble.
Looking away from long shot parlays, there are a few other fights to consider. Marc Diakiese is -167 against late addition Rafael Fiziev. Diakiese, who may be tapping back into his potential with two straight wins, was set to face Alan Patrick, but Fiziev will step in on short notice. Diakiese looks like the play here.
The women are not well-represented on this card, but Ariane Lipski is -121 against Luana Carolina. Carolina is even money to pick up her second UFC win, but Lipski is a much better fighter than Priscila Cachoeira. Lipski looks like a cheaply-priced favorite here coming off of her first win after a couple of losses.
Lastly, one other fight of great intrigue is Alexandre Pantoja vs. Askar Askarov. These two fighters have combined for 26 finishes in 37 fights. That is a lot of finishing ability in the flyweight division. The under 1.5 rounds is a balloon price at +340 and you can get +185 on the fight NOT going the distance.
Check out all of the fight props and betting options that BetMGM has for the UFC for this event and for all of the UFC events that are coming up.