The MAC is back! Wait, wait. Return of the MAC! That's the right one. Mark Morrison should get royalties anytime somebody says that, even though his track is titled a little differently.
In any event, yes, the rumors are true. The Mid-American Conference is back playing weeknight college football games in a phenomenon that we all refer to as MACtion.
PointsBet Sportsbook is ready to celebrate the return of the MAC with you by offering a $25 risk-free Wednesday Night MACtion promotion. This offer is only available for the November 4 games and we realize that we're getting this out to you on short notice, but you still have a little bit of time to get involved.
This promotion is good for all users in New Jersey and Illinois, so if you live in one of those states and don't have a PointsBet account, today is your lucky day.
There are two promotional offers that you can choose from if you sign up through us at ATS:
Choose the option that works best for you. This MAC promotion is only good in Illinois and New Jersey, but you can get those sign-up bonus offers in Indiana and Iowa.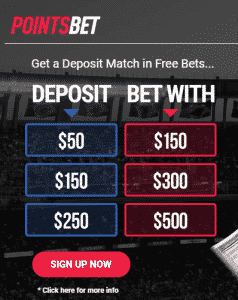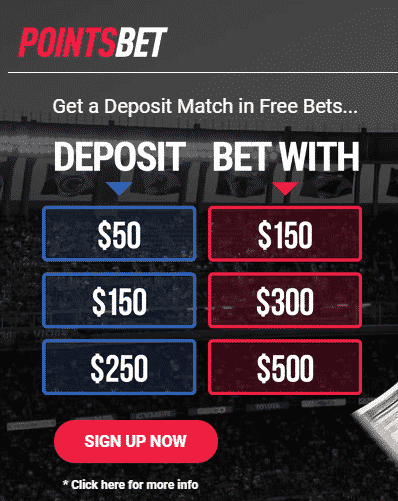 Here's what the small print says on the Risk-Free Wednesday Night MACtion promotion:
Your first in-play bet on Wednesday 11/4 on a MAC conference game is risk-free up to $25. What that means is that if it loses, you will get up to $25 in free bets credits back into your account.
The maximum odds are -200 for your in-play bet, so you cannot take something that is a -201 favorite or higher.
The bet must be in cash and cannot be a parlay or any sort of boosted odds bet. It must be a cash, straight wager. The in-play market for PointsBet has a lot of options, so you are sure to find something to play.
That free bet that you receive if you lose must be used on another in-play wager.
Here are the MAC games at your disposal for tonight:
Ball State vs. Miami (OH)

Eastern Michigan vs. Kent State

Western Michigan vs. Akron

Bowling Green vs. Toledo

Buffalo vs. Northern Illinois

Ohio vs. Central Michigan
Three of those games look pretty competitive and three of them look like blowouts based on the odds, but you have the luxury with this promotion of waiting to see how both teams look because this has to be an in-play wager.
You know you're going to bet the MAC. You know you missed the MAC. The place to do it tonight is PointsBet Sportsbook.