Recently here at ATS, we wrote about the state of sports betting in Indiana. There are a lot of operators and a lot of opportunities for those looking to get their legal sports wagers locked in. Indiana just legalized sports betting on September 1, but has already taken the necessary steps to accept mobile sports bets.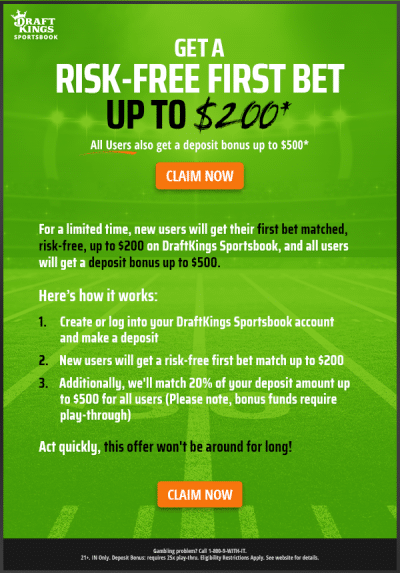 Things happen fast in this industry. Ever since PASPA was overturned by the landmark Supreme Court decision in May 2018, states have been hurrying to get set up with their brick-and-mortar sportsbooks. As we have seen with the early returns in states like New Jersey and Pennsylvania, though, mobile betting is what will take every operator to the next level.
Indiana became the eighth state to adopt legal, online sports wagering on October 3. Rush Street Interactive was again at the forefront of the mobile betting push with its BetRivers and DraftKings platforms. DraftKings has been a household name in the world of daily fantasy sports for the last several years, but its advancement as one of the most prominent names in legalized sports betting has been a sight to see and now Indiana residents and those residing in bordering states can sign up for an online account and start betting from the comforts of home.
The process came together really quickly, as Indiana only began taking legal wagers on September 1, but the infrastructure has been set up in so many other states already that it was a breeze to get Indiana online and mobile. The convenience of being able to bet from home, a game, a store, a restaurant, a bar, or one of those dreaded fall weddings is second to none and that is one of many reasons why there was such a big effort to add Indiana to the list of states that allow mobile betting.
The process for the operators and the Indiana Gaming Commission probably wasn't as easy as the timeline would make it appear, but, fortunately, the process is extremely easy for those that want to sign up for an account. For iOS (Apple) users, the process is phenomenally simple. Go into the Apple Play store and download the app. For Android users, you'll have to go to the DraftKings website and download the app because the Google Play Store currently doesn't allow gambling apps. Still, it is a very mere inconvenience for the ease of use once you get all set up.
If you don't want to use your smartphone, the fact that Indiana allows mobile wagering also means that you can bet from the DraftKings website right in your browser.
Again, it is a very simple process to just sign up for an account, put in the required personal information, and then fund your account. Like DraftKings online betting in other states, there are a lot of different deposit methods available and there are sign-up bonuses for new accounts holders. You can read all about that in our DraftKings review.
Keep in mind that only certain states have approved legal sports betting. Because Indiana is one of them, you can while located in the state. Geolocation tracking will ensure that you are actually within the borders of the Hoosier State. That makes it easy for Indiana residents, but those that reside in Ohio, Kentucky, Illinois, Michigan, or any other nearby state can still sign up for a DraftKings account and bet on sports in Indiana. The catch is that you just have to be within the state to make your bets. So, take a little drive across the border for a college football Saturday or an NFL Sunday and start getting some skin in the game.
More and more sportsbooks are going to avail themselves to online sports betting as the month goes along and as the football season keeps churning. And, as we know, there are few states more invested in basketball than Indiana, so these operators are going to want to be up and running as soon as possible.
For now, a trusted leader in the industry in DraftKings is up and running. Eventually, you'll be able to have access to more apps, more odds, more lines, and the ability to shop around for prices. At this point in time, it is a great idea to download the DraftKings app, set up an account, and familiarize yourself with the process so that you can be ready. Just wait until you see how easy it is to bet from anywhere at any time, just as long as you're in the state of Indiana!